Cooling Off
Jump in, the water is fine at these waterways in Shreveport-Bossier City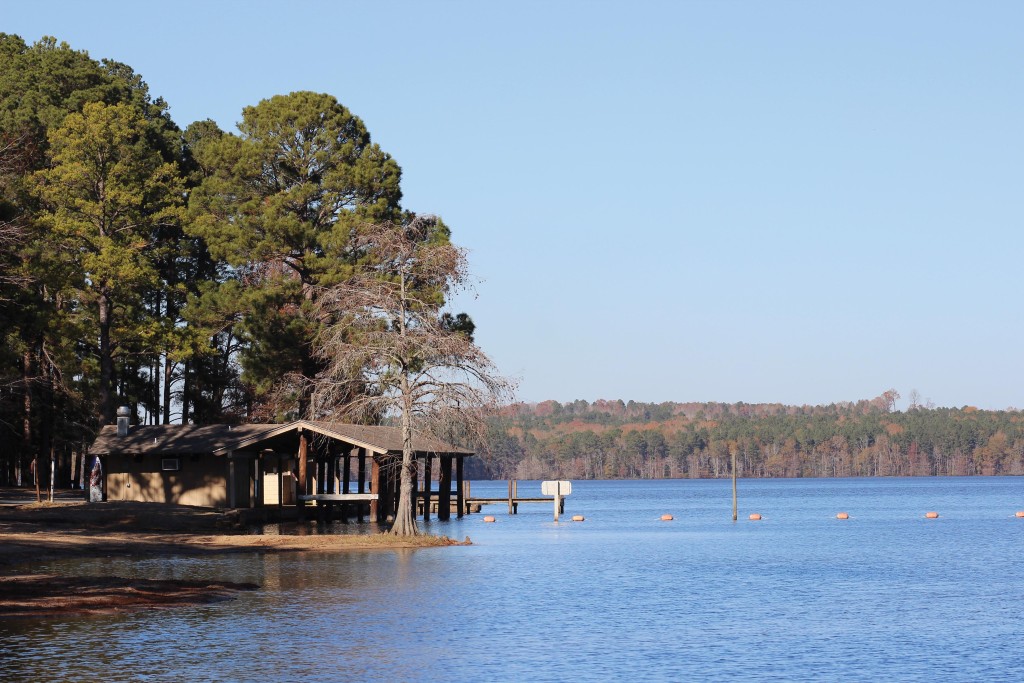 Summertime and the living is … hot! Louisiana may be a sportsman's paradise, but finding places to cool off this time of year can be daunting, especially in the great outdoors where waterways veer toward tepid and slow-moving.
For those in the Shreveport-Bossier City area, don't despair. There are many options for cooling off this summer. Here are a few to get you into water.
Robert L. Nance Park
This sweet little park along Black Bayou Lake in Hosston, a quiet backroad's ride north of Shreveport, offers a little something for everyone. There's a children's play area, boat ramp to get a variety of craft on the water, a pavilion for socializing and a pier. It's a quiet spot for relaxing on a summer's day, so bring a picnic, cool beverages and kick back.
Earl G. Williamson Park
Over on Big Lake near Mooringsport, the 40-acre Earl G. Williamson Park provides a public boat ramp, fishing pier, RV camper hookups and primitive camping spots, sports facilities and picnic areas. There's also a swimming area, although here's the rub, the park will be closed until mid-August for renovations, said Doug Rainwater, the park's assistant director.
But make plans for late summer, as Williamson hosts fishing tournaments and special events regularly. Plan for mid-week, if possible, for weekends get crowded, Rainwater said.
Both Nance and Williamson are parish parks and admission is free.
Lake Claiborne State Park
Lake Claiborne is a 6,400-acre reservoir and offers a cordoned off beach for swimmers within the state park. The beach area, along a lake inlet that's protected from boaters and waterskiers, is open daily.
The park contains two-bedroom cabins within its woods, some with a view of the picturesque lake and all outfitted with a full kitchen and living areas. About an hour outside both Shreveport and Monroe-West Monroe, just north of Interstate 20, the state park makes for an ideal getaway to enjoy fishing, swimming and hiking or biking on its many nature trails.
Water Parks
Kids of all ages can easily spend a day at Splash Kingdom Oasis water park in Shreveport. The park with a religious theme offers water slides that range from kiddie pools and lazy rivers to the thrilling Geaux! Slide! Win! that moves visitors over steep drops and splashes, ending with a dramatic plunge into a pool. And that's just one of the many thrilling rides, plus there's everything in between. For hours, admission fees and more information, visit splashkingdomwaterpark.com.
For those who prefer a pool…
Shreveport and Bossier City are home to several top-notch casinos, many of which offer delectable pools. It's not unusual for folks to check in just to hang by the water's edge during the steamy months of Louisiana summer.
For instance, Horseshoe Casino in Bossier City offers a Day Pool for hotel guests ages 21 and over. There are cabanas, fire pits and bars serving cool drinks, so get your feet up and sunbathe after a cool splash in the pool.
Naturally, there's a tropical theme to the Margaritaville pool for visitors to waste away in luxury. Like Horseshoe, Margaritaville offers cabanas, fire pits and The Busted Coconut island-style bar serving boat drinks with funny names, Jimmy Buffett style. Visitors may also want to order a cheeseburger in paradise while taking in the sun and waters.