Covington Business Association Hosts 4th Kokomo Stroll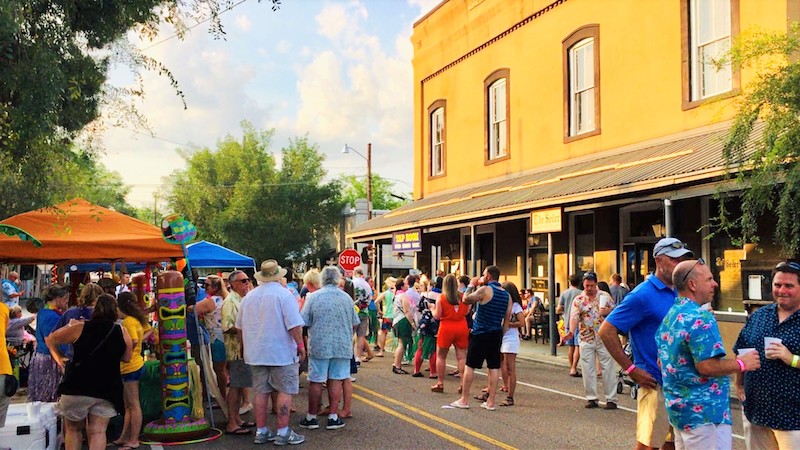 COVINGTON, La (press release) – In the spirit of summer, the Covington Business Association presents the fourth annual Kokomo Stroll, presented by Resource Bank, in downtown Covington. Flip flops and boat drinks will be aplenty as crowds fill the downtown streets to taste the most scrumptious summer cocktails and craft beers served by local businesses, as well as several small plate tastings from local restaurants! Patrons will enjoy beach-themed activities; and live music by Bobbly Ohler, Max Sanders & Tucker Godbold, and more as they stop at 20+ outdoor tents to sample all food and beverages. Patrons will also be able to vote for their favorite food and drinks!
WHEN:             Saturday, July 10, 2021 (Rain or Shine)
Stroll: 5:00-8:00 PM
Check in and stroll cup pickup: 3:30-7 p.m. at Covington Trailhead
In the event of extreme weather, the event will take place on Sunday, July 11.       

WHERE:           Stroll: Downtown Covington (Map to be provided)
Check in and stroll cup pickup: Covington Trailhead, 419 N. New Hampshire Street
WHY:               The Kokomo Stroll showcases Covington's business community and gives local businesses an opportunity to interact with the community in a fun, festive way. Event proceeds help the Covington Business Association continue to support local commerce and tourism.
HOW:               Kokomo Stroll cups are $35 each and are available for purchase at www.gocovington.org. Your cup is your ticket to the event. All pre-purchased cups can be picked up on site at the Covington Trailhead the day of the event. Patrons must be at least 21 years old to participate, and everyone must show ID at check in.
No patron can pick up another person's cup.
Participants should get creative with their attire. Hula shirts, flip flops, coconut bras, resort wear, etc. are encouraged. The Kokomo Stroll will take place rain or shine. In the event of severe weather or other emergency, the event will take place on Sunday, July 11. Tickets are non-refundable.