Covington Business Association To Host 2nd Nightmare on Columbia, Oct. 23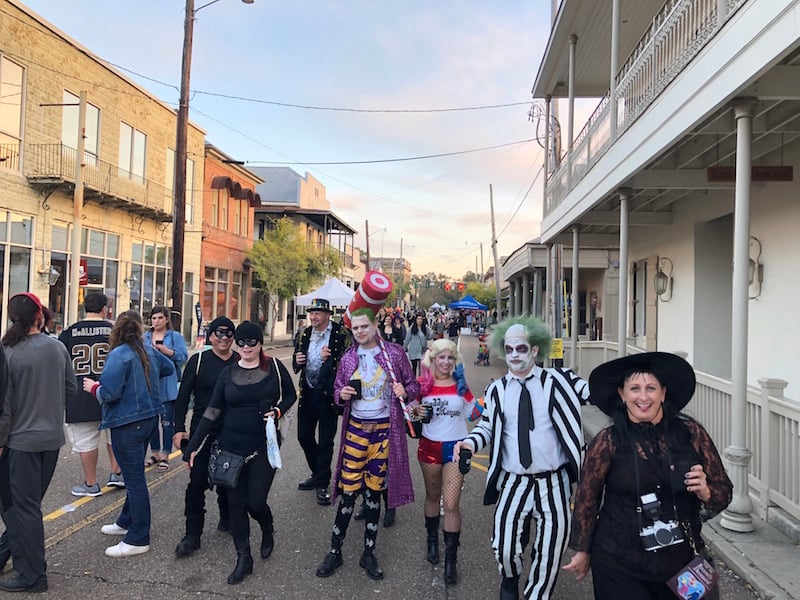 COVINGTON, La (press release) – In the spirit of Halloween, the Covington Business Association will host its second Nightmare on Columbia Stroll, presented by Resource Bank, in Downtown Covington on Saturday, Oct. 23! Costumes and revelry will abound as patrons fill the streets of Downtown Covington strolling from business to business to sample 20+ craft cocktails and craft beers served by local businesses, and vote for their favorites. Music and entertainment will take place in the streets and at local establishments. Stroll patrons can also choose to participate in a costume contest, where cash prizes will be awarded for the best single costume ($150) and best group costume ($300; 2+ people). The evening will conclude with a FREE public concert at the Covington Trailhead featuring Tyler Kinchen & The Right Pieces. Food will be available for purchase at the Trailhead during the costume contest and concert.
WHEN: Saturday, Oct. 23, 5 – 9:30 p.m.
SCHEDULE OF EVENTS:
4-6 p.m.: Stroll cup pickup and costume contest registration at the Covington Trailhead
5-7 p.m.: Stroll on Columbia Street
7-8 p.m.: Costume contest with cash prizes at the Covington Trailhead
***Note that all costume contest participants must be ticketed stroll patrons.***
8-9:30 p.m.: FREE Public Concert at the Covington Trailhead ft. Tyler Kinchen & The Right Pieces
Note that food, beer and wine will be available for purchase during the concert.

WHERE: Stroll: Columbia Street, Downtown Covington (Map to be provided)
Check in and stroll cup pickup: Covington Trailhead, 419 N. New Hampshire St.