Cross Creek Pictures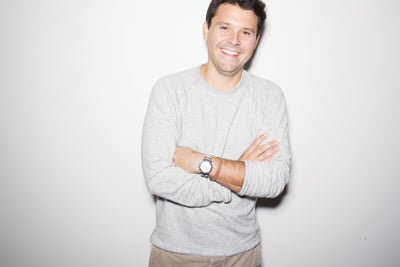 If there is one thing film buffs love more than watching movies, it's testing those trivia smarts. So here's one for Louisiana fans: What do box office sensations Tom Cruise, George Clooney, Johnny Depp, Daniel Radcliffe and Liam Neeson have in common with Terrebonne Parish? Tip: It doesn't involve filming locations.
Each superstar has appeared, or will be appearing in a movie that has been financed and/or co-produced by folks from Houma.
Timmy Thompson began turning his oil field fortune made from Louisiana black gold into Hollywood Oscar gold when he formed Cross Creek Pictures with his son, Tyler, several other family members and producer Brian Oliver in 2009.
In just two years, with the debut of their first major film, the psychological thriller Black Swan (which picked up five Academy Award nominations in 2011), the Cross Creek boys experienced a sea change. Their meteoric rise from the ranks of "outsider" startup investors skyrocketed into a new glitterati orbit of Hollywood insiders. They are now heralded as among an elite group of moneyed startup producers changing independent films while diversifying Hollywood's cinematic spectrum.
What's more, when Natalie Portman won an Oscar for her portrayal of the film's ballerina protagonist, Hollywood's A-list actors began paying attention to the new guys from Cajun Country, where gutsy wildcatters have been taking risks in unproven areas to yield big money returns without even breaking a sweat since the first successful oil well was drilled in 1901.
Made for around $16 million, Black Swan received blockbuster status with ticket revenues of more than $325 million, which far exceeded Cross Creek's box office expectations of $40 million.
Cross Creek Pictures currently has a three-year deal with Universal to produce up to four films a year.
The Thompsons' rapid ascent as financial backers and power-brokers in the film industry took root during young Tyler's stay in Los Angeles several years ago, when he became interested in financing movies. The 28-year-old, fourth-generation former oil-and-gas exec currently resides in New Orleans with his infant son and veterinarian fiancé, Kaitlynn Candies (a native of Thibodaux).
In 2012, the jetsetting Houma whiz kid was named by Forbes as among the most important people in Hollywood under the age of 30.
"I was always fascinated about the entertainment business," Tyler explains. "I was curious about how one person gets a director, actors and all of the people involved in a movie to do just two months of shooting, and watch magic come from that."
Among Tyler's most anticipated movies that are currently in pre-production via Cross Creek Pictures is the 1980s-set crime biopic-thriller Mena with Tom Cruise. He stars as a pilot for the first time since Top Gun.
Cruise portrays Baton Rouge native Barry Seal, a major drug smuggler for the Medellin Cartel who was recruited by the DEA and CIA as an informant, with ties to the Iran Contra affair. The superstar (aiming for Oscar gold) stated that he plans to gain around 50 pounds to depict the real-life Seal in Mena, which is directed by Doug Liman (Edge of Tomorrow, Bourne Identity) and fully financed by Cross Creek.
Some have speculated that the highly anticipated thriller could possibly have a controversial effect on the 2016 presidential elections on both sides of the fence. Such is the power of deep pockets.
Also currently in the works is Hacksaw Ridge, a wartime tale that marks Academy Award-winning (Braveheart) Mel Gibson's return to directing. Scheduled to shoot in Australia, it was among the select pre-sales titles during February's European Film Market in Berlin.
Three-time-Oscar nominated Johnny Depp will portray a Boston gangster in the upcoming action crime-drama, Black Mass. Slated for a Sept. 18, 2015 debut, it is due out on the very same weekend as Cross Creek and Universal's action-adventure-thriller Everest starring Jake Gyllenhaal, Jason Clarke and Robin Wright. The indefatigable Houma boys prefer to multi-task while going for the gold.
"We go for compelling stories, not the superhero films or sequels," Tyler says. "In the spirit of independent filmmaking, we decide on the directors, we try to arrange the talent, raise the money, and we're also at the forefront of marketing and distribution," he notes. "When we begin our financing, we go out to Texas, Louisiana and people in my family."
Creed of Violence, written and directed by three-time Academy Award-nominee Todd Field (currently in development) would be Cross Creek's first movie shot in Louisiana, if Baton Rouge is selected as a prime location. "I'm pushing for it," Tyler says enthusiastically. "We hear that the film crews are absolutely amazing to work with, the facilities are like no other, and the infrastructure is phenomenal. But if they roll back the tax credits, they're going to have some serious issues." When Louisiana's film tax credits return to the chopping block, legislators would do well to listen to the insightful money men of Cross Creek.