crossroads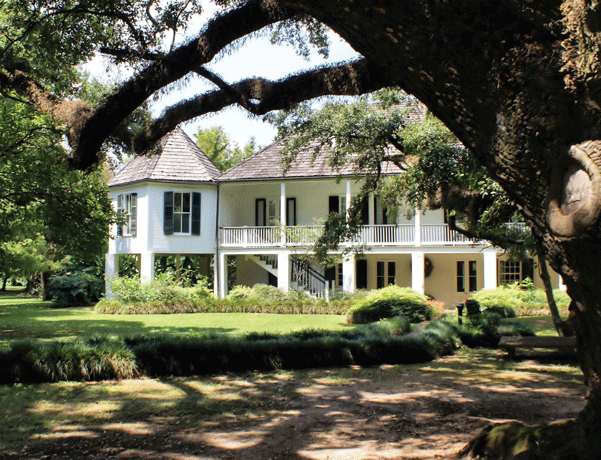 The Crossroads region of Louisiana spans the center of the state and is home to some of its most fascinating cities and towns. Art museums, historic sites, cozy bed-and-breakfasts, state parks and gardens, hills and bayous: Crossroads offers much to see and do for visitors and residents alike. Best of all, the folks who live here love to share the pleasures of Central Louisiana with others.
Here are just a few of the things that make Crossroads so special; you are sure to find many more.
Natchitoches –– The oldest settlement in the Louisiana Purchase territories, Natchitoches (pronounced NACK-a-tish) has wisely preserved its 33-block Historic Landmark District, so visitors can enjoy the ambiance of years past while shopping, dining and visiting museums. The city's charm and many attractions landed it on the list of best places to retire compiled by U.S. News and World Report magazine. Natchitoches is especially popular in December, when it celebrates a festival of lights. Be sure to sample its signature dish, the meat pie, a delicious turnover stuffed with spicy meats. During the Fall Home Tour, you can get the inside scoop on some of Natchitoches' beautiful historic homes.
Museums and Mansions –– The Alexandria Museum of Art, housed in a circa 1898 bank building with a modern wing added in 1998, sits along the city's riverfront and brings in ever-changing exhibits. Also in Alexandria, the Arna Bontemps African American Museum tells the story of the noted Harlem Renaissance author. Kent House Plantation in Alexandria, built in 1796, is one of the oldest standing buildings in Louisiana; in addition to the main house, you can tour the blacksmith shop and other outer buildings. Nearby, visit Frogmore Cotton Plantation and Gins, where you can contrast modern cotton gins with those of the past. At Melrose Plantation, south of Natchitoches, Clementine Hunter worked as a cook before gaining worldwide acclaim for her primitive paintings.
Towns to Experience –– Crossroads abounds in interesting small towns, including Winnfield, home of governors Huey and Earl Long. In Ferriday, birthplace of singers Jerry Lee Lewis and Mickey Gilley, the Delta Music Museum is a fun place to learn about Louisiana's great music heritage. In Vidalia, take a stroll along the Vidalia Riverwalk. Marksville, the place to learn about the region's first inhabitants, is home to the popular Paragon Casino Resort.
The Active Life –– The Kisatchie National Forest, headquartered in Pineville, provides more than 600,000 acres of outdoor fun. It's a paradise for those who like to camp, picnic, swim, fish, boat, hike and bike. Other outdoor attractions in Crossroads include the Toledo Bend Reservoir and Hodges Gardens State Park. If your idea of a good time is hitting the links, check out the Cypress Bend Golf Resort and Conference Center near Toledo Bend.
Keeping Sharp –– Whether you aspire to a new career or like to attend classes for fun, the Crossroads region is home to plenty of schools, including Northwestern State University in Natchitoches, Louisiana College in Pineville and Louisiana State University's Alexandria branch.
Lifestyle Choices –– Because it contains both urban and rural areas, Crossroads offers a variety of living options.
One popular choice is England Oaks, a retirement community outside of Alexandria. Those who prefer country living can find quiet spots with acreage while people who thrive on city life might choose one of the converted lofts springing up in many downtowns.
Good Times Await –– Like everyone else in Louisiana, Crossroads people love a festival. Mardi Gras is celebrated in many different ways; other gatherings include the Cane River Zydeco Festival in Natchitoches; the Jim Bowie BBQ Duel and Festival in Vidalia; and Que'in on the Red in Alexandria, where barbecue contests produce some mighty good eating.