Early Bird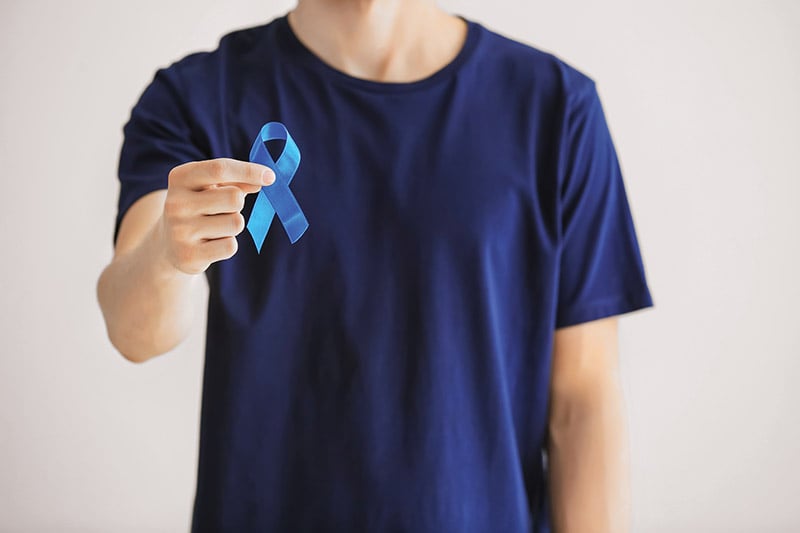 Prostate cancer is the second most common cancer in American men (only skin cancer has more cases). The latest estimates from the American Cancer Society (cancer.org) state that over 191,000 American men are diagnosed with prostate cancer per year and over 33,000 die of it. One out of every nine men will be diagnosed in their lifetimes. Despite these numbers, it is often a treatable cancer.
New Treatments
Dr. Marc Matrana, director of Ochsner's Precision Cancer Therapies Program, said exciting new treatments are available for prostate cancer. PARP inhibitors treat specific genetic mutations and allow doctors to individualize treatments. This is important since the tumors in one person might be different than the tumors in another person.
Screenings
Unlike some cancers, there is not a baseline age where doctors recommend everyone be screened. Dr. Matrana said you should talk to your primary care doctor about your history and the risks and benefits of screening.
"Not every man needs to be screened," Dr. Matrana said. Dr. Matrana said patients should know their own bodies. If they have any worrisome changes like weight loss or pain that does not go away, those could be signs they need to see a doctor.
What to Do When Diagnosed
Dr. Matrana said if the cancer is limited to the prostate and has not spread, it is often curable. Patients will receive surgery, radiation or hormonal therapy. Treatments can also include a combination of those elements.
In some cases, doctors simply recommend watchful waiting. In older people, the prostate cancer can be so slow growing that it might not be worth putting the patient through treatment.
Prevention
Dr. Matrana said the strategies for preventing prostate cancer are similar to many other cancers. Maintain a healthy diet and weight. Eat whole grains, fruits and vegetables, and lean meats and fish. Avoid smoking (lung cancer is not the only cancer smoking makes you more vulnerable to).
Like any other cancer, early detection improves survival odds. So, the best prevention strategy means seeing a doctor about any concerns you have.
"Don't delay, don't deny, come in and get checked out," said Dr. Matrana.
---
Fresh Take
What is in season right now
Green Beans
String beans, French beans and snap beans are all rich in vitamins A, C and K. They're also full of calcium, fiber, and folate and contain high quantities of iron, which is good for combating issues like anemia and low metabolism.
Okra
Okra features large amounts of vitamin C, which is crucial to supporting your body's immune system. It's also low in calories and carbs while containing some protein.
Pears
Pears are a great way to get minerals like copper and potassium. This will help strengthen your immune system and control your cholesterol. Pears are also rich in antioxidants, but be sure to eat the peel, too. That's where you'll find the highest concentration of antioxidants.