Eden House's Inaugural "A Night in the Garden of Eden" Fundraiser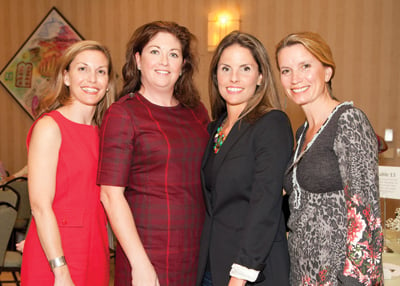 The mission of Eden House is a simple one: to provide a home, a family and a chance to those who need it most. At what will now be their annual fundraiser, "A Night in the Garden of Eden," hosted at Touro Synagogue, directly supported this mission and the "two-year residential program" for local women who have been victims of human trafficking.
Executive director and co-founder Kara Van de Carr; Police Chief Ronal Serpas; Reverend Becca Stevens, founder of Eden's sister organization in Tennessee Magdalene House; and Eden House resident director Clemmie Greenlee gave presentations throughout the evening. Greenlee earned a standing ovation from guests when she spoke about her own experiences as a victim of "sexual and commercial exploitation," and how programs like Eden House saved her life. Staci Rosenberg was also present representing the Krewe of Muses, who actively supports Eden House.
The evening was filled with an electric energy and sense of urgency to work toward this common goal. Dining included gourmet small bites and fine wine. Guests also watched the newly released documentary on Eden House and its mission, filmed in New Orleans, learning more about the horrors of human trafficking, particularly on a local scale.
Eden House provides a home, job training, addiction recovery services and counseling free-of-charge to women sold into human trafficking. It runs on donations and pledges year-round.
---
Event at a Glance
WHAT
"A Night in the Garden of Eden," benefiting Eden House
WHEN
Thursday, November 15, 2012
WHERE
Touro Synagogue