End-of-the-Year Highlights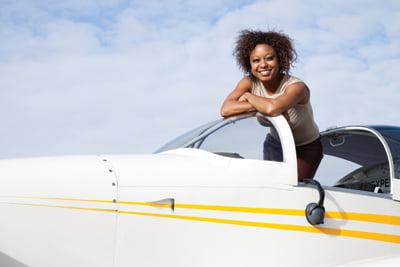 Two Louisiana firms sparked local business headlines recently with word that they may play a key role in the country's first offshore wind farm. Located off the coast of Rhode Island, the project aims to generate 30 megawatts of electricity — enough to power 17,200 homes – and the steel foundations for its five turbines were designed by Keystone Engineering, of Mandeville, and built by Gulf Island Fabrication in Houma.
Here are highlights of a few other projects making news around Louisiana.
Barge-maker takes on yachts and more
NEW ORLEANS A stalwart of the offshore service industry reached a landmark recently as Harvey Gulf International Marine entered the shipbuilding business. The company made the leap by acquiring Trinity Yachts, which has facilities in New Orleans and Gulfport, Miss. A new affiliate, Harvey Shipyard Group, will manage the newly acquired shipbuilding assets.
Trinity Yachts built a worldwide reputation on its custom-made super yachts, and Harvey Gulf will expand beyond the luxury vessels to build natural gas-powered offshore supply vessels for the oil and gas industry. The company already has commissioned six such vessels from Trinity's Gulfport shipyard and will invest $350 million to build its dual-fuel offshore fleet. Harvey Gulf will grow in both Mississippi and New Orleans as it continues to develop vessels for marine transportation industry, including tank and hot oil barges.
Training takes off
NEW IBERIA Attention would-be aviators: Opportunity lies ahead as New Iberia seeks to become home to an aviation school on the grounds of Acadiana Regional Airport. South Louisiana Community College hopes to begin offering two-year associate degree programs in aviation maintenance and pilot training in the fall of 2017. College Chancellor Natalie Harderhas said the programs would enhance the region's strength as an aviation hub for the oil and gas industry, and would complement other projects under way in the area. Bell Helicopter, for instance, soon will open its $26.3 million assembly plant for the Bell 505 Jet Ranger X.
Jobs in the pipeline
ST. JAMES PARISH Some 400 new jobs could be on the horizon for this area as a China-based company moves closer to starting construction of a $1.85 billion methanol manufacturing complex in the parish. Yuhuang Chemical Inc. recently announced completion of a deal to buy 1,300 acres of land for the multi-unit plant. The first phase of the project, slated to begin operation in early 2018, could produce 1.7 million tons of methanol annually. The project dovetails with a deal the company recently concluded with Transcontinental Gas Pipe Line, which will provide transportation capacity via one of its pipelines into the proposed methanol plant.
A business hub heats up
POLLOCK Central Louisiana's appeal to businesses in the industrial sector became clearer recently with the announcement that Lithuania-based Investimus Foris will invest $265 million to convert an idle biofuels refinery in Grant Parish into an ammonia manufacturing plant. The project will create 85 jobs at the plant and 560 construction jobs. Investimus Foris is buying the former Vanguard Synfuels refinery in Pollock as its manufacturing site. The company also is negotiating with European and Asian firms to acquire plant components to be integrated into the existing facility. The Louisiana refinery had been operated as an ammonia plant before its acquisition by Vanguard Synfuels.
An industrial star gets brighter
ASCENSION PARISH Already abuzz with commercial and industrial development, Ascension Parish is making room for more with plans for a 17,000-acre business site that may become the area's next industrial megaplex. The parish council recently approved a zoning plan that would allow the site to eventually house businesses needing easy access to the water, land and rail transportation routes along the Mississippi River. The area's economic development guru, Mike Eades, said the property has the potential to attract companies looking to locate or expand industrial operations locally and take advantage of the 10 miles of river frontage and a Union Pacific Railroad line that runs through the site.