Face of Environmental Law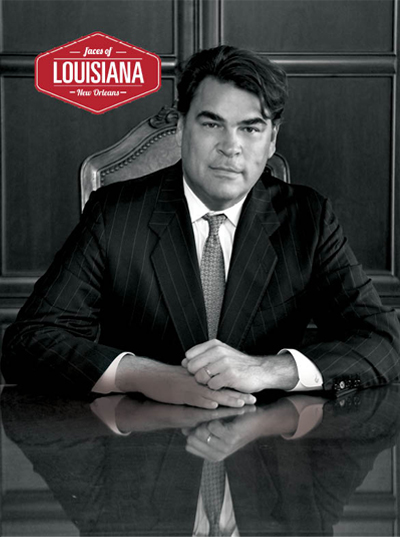 Gladstone N. Jones, III
As a Founding Member and Business Manager of Jones, Swanson, Huddell & Garrison, LLC, Gladstone N. Jones, III not only has a reputation as one of the nation's top litigators—locally, he is known for fighting colossal fights for ordinary people. Jones' passion for righting wrongs and his background in oil and gas have led to a career in correcting the injustices caused by the industrialization of South Louisiana and the country. He and his team have taken on monumental Louisiana cases including the first oil and gas waste case, the state's first coastal loss case, and the current SLFPA-E case. In addition to his nationally recognized legal work, Jones—a dedicated father—works to empower Louisiana students through various publications, lectures, and by serving on the Xavier University of LA Board of Trustees.
Jones, Swanson, Huddell & Garrison, LLC | 601 Poydras Street, Suite 2655 New Orleans, LA 70130 | jonesswanson.com | (504) 523-2500
Faces of Louisiana is an advertorial feature highlighting leaders of various industries in Louisiana.