Face of Hospitality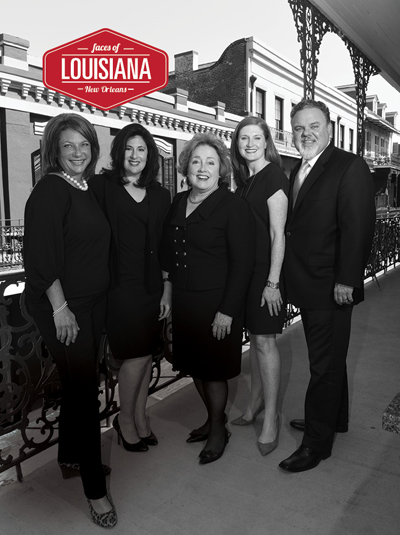 BBC Destination Management, A Global DMC Partner
Bonnie B. Boyd, CMP, DMCP – President & CEO
BBC Destination Management is New Orleans' premier destination management company with over 24 years of experience showcasing the best of Louisiana history, culture, taste, sound and joie de vivre. Guided by sixth-generation New Orleanian Bonnie Boyd, CMP, DMCP, the BBC team provides an insider's view of New Orleans, from every banquette to bougainvillea plant. With innumerable citywide connections and fierce creativity, BBC produces extraordinary events and experiences for all types of visitors.
"From our local expertise to our genuine adoration for our amazing state, BBC Destination Management truly is part of the literal 'Face of Louisiana,' presenting the best and most authentic of our amazing state," says Boyd. If you seek to experience Louisiana through the lens of a native, let BBC Destination Management be your expert navigator.
Pictured: Denise Malo, Director of Operations, Genevieve Dumont, Senior Sales Associate, Bonnie Boyd, President/CEO, Lyndi Smith, Associate Director of Sales, David Rome, Director of Sales

832 Baronne St., 2nd floor, New Orleans, La 70113 | (504) 523-9700 | www.bbcdmc.com

Faces of Louisiana is an advertorial feature highlighting leaders of various industries in Louisiana.