Face of Neurosurgery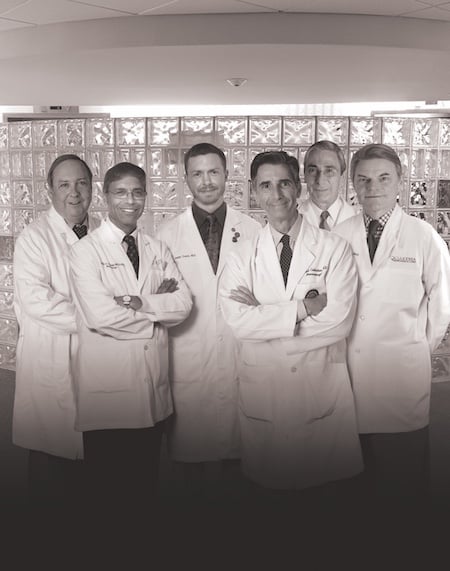 CULICCHIA NEUROLOGICAL CLINIC
The neurosurgeons and neurologists at Culicchia Neurological Clinic comprise one of the largest neuro practices in the South, adept at treating a wide array of conditions.
With the only neuro-oncologist in the region, Culicchia Neurological Clinic surgeons and physicians offer cutting edge treatments for brain tumors. In addition, clinic doctors have earned an exceptional reputation in treating stroke, aneurysm, spine, brain, balance, and hearing disorders.
Dr. Frank Culicchia, who is also chairman of the LSU Health New Orleans Department of Neurosurgery, is joined by outstanding neurosurgeons: Neurotologist Moises Arriaga, Spine Surgeons John Steck, MD, Robert Applebaum, MD, Justin Owen, MD, and Interventional Neuroradiologist Robert Dawson, MD.
Clinics are located in Uptown New Orleans, the West Bank and on the Northshore in Slidell and Covington.
1111 Medical Center Blvd., Marrero, La. 70072 | (504) 340-6976 | culicchianeuro.com
Faces of Louisiana is an advertorial feature highlighting leaders of various industries in Louisiana.