Face of Oncology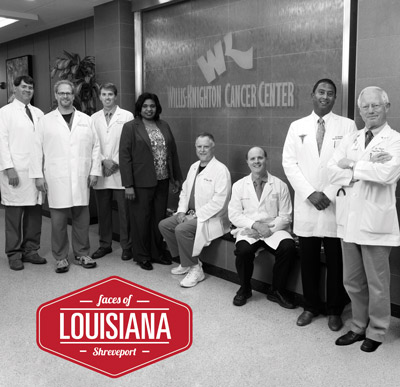 Willis-Knighton Cancer Center
Willis-Knighton Cancer Center has brought regional, national, and international attention to Louisiana with its foresight and innovation in cancer treatment. Skilled physicians, working as a multidisciplinary team, and a commitment to cutting-edge technology are hallmarks of the center, which is now treating patients at Louisiana's only proton therapy center. The compact pencil beam scanning unit, ProteusONE™, is the first installation of its kind in the world, offering patients precision targeted radiation therapy and minimizing damage to healthy surrounding tissue. Willis-Knighton's commitment to the latest techniques and technology, as well as its focus on training, education, and collaboration enhance Shreveport-Bossier and Louisiana.
2600 Kings Highway | Shreveport, LA 71103 | (318) 212-8300 | www.wkhs.com/cancer
Faces of Louisiana is an advertorial feature highlighting leaders of various industries in Louisiana.