Fashionable Philanthropy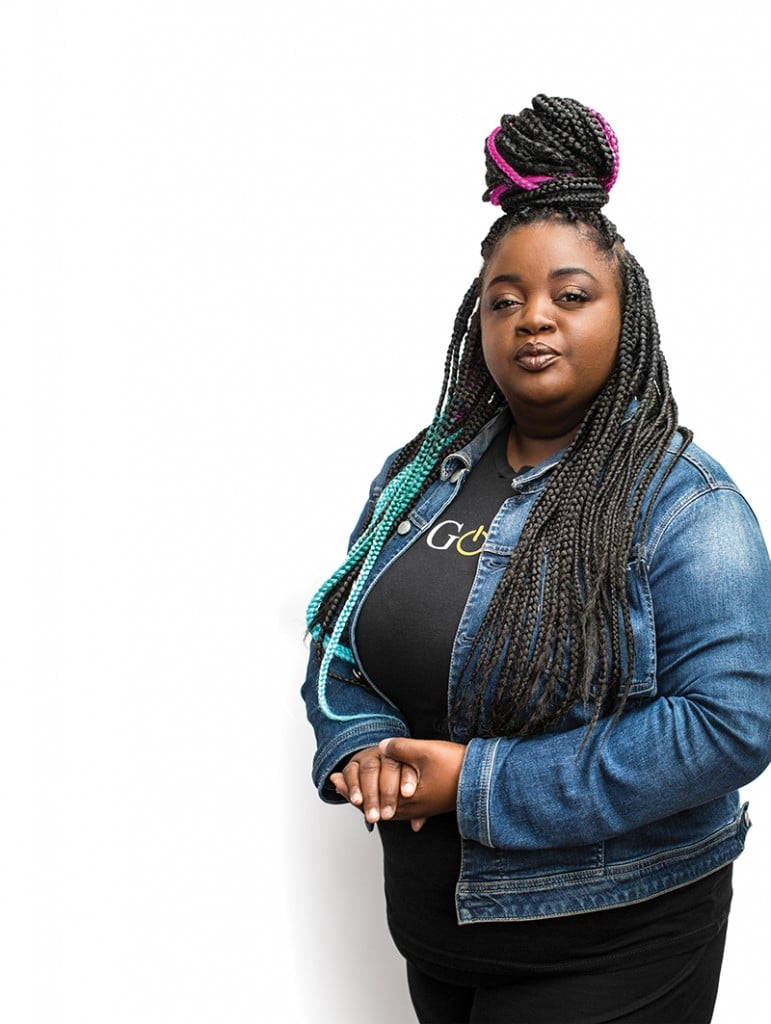 Shreveport native and fashion designer Latasha Henderson says she grew up "less fortunate." Her mother dressed her in hand-me-downs to save money and she says the other kids bullied her for it. By age 10 or 11, Henderson was customizing the secondhand items and finding her own style. Henderson's first fashion gig was an internship at age 15 with Los Angeles-based DaDa Footwear.
"I used to buy with my allowance different fashion magazines, and I remember seeing DaDa Footwear's ads," she says.
Henderson wrote letters to them three days a week, asking for a job. Finally, months later, a representative from the company called, offering an internship. The company flew her to Los Angeles on breaks and holidays to work. The internship ignited Henderson's altruism: DaDa sent her boxes of shoes and she gave them away to people in need.
"I want to help smaller and up-and-coming brands like ours."
After high school, Henderson moved to California to attend The Art Institute of California-Los Angeles and Santa Monica College. The going was tough, as both of her parents died within six months of each other. Henderson experienced bouts of homelessness as she balanced three or four jobs at a time. Eventually, things turned around. She met her husband Dennis Robinson and together, they started accessory and apparel company VonRay Designs, which gained recognition when in 2011, music producer Randy Jackson wore one of the company's pendants on "American Idol." Henderson also appeared on Season 15 of Bravo's "Project Runway." She didn't win, but she became an audience favorite.
Henderson continues to give back, organizing giveaways of clothes, hygiene products and school supplies locally. She also travels frequently to Africa for runway shows and donation drives. She strives to someday open her own manufacturing business and base it in the U.S.
"I want to help smaller, up-and-coming brands like ours," she says. "We source all of our fabric from Fair Trade producers. I want to make sure that everything I do, I'm giving back to someone. That's my ultimate goal: to heal the world."
---