Fishing is Hot at Cool Toledo Bend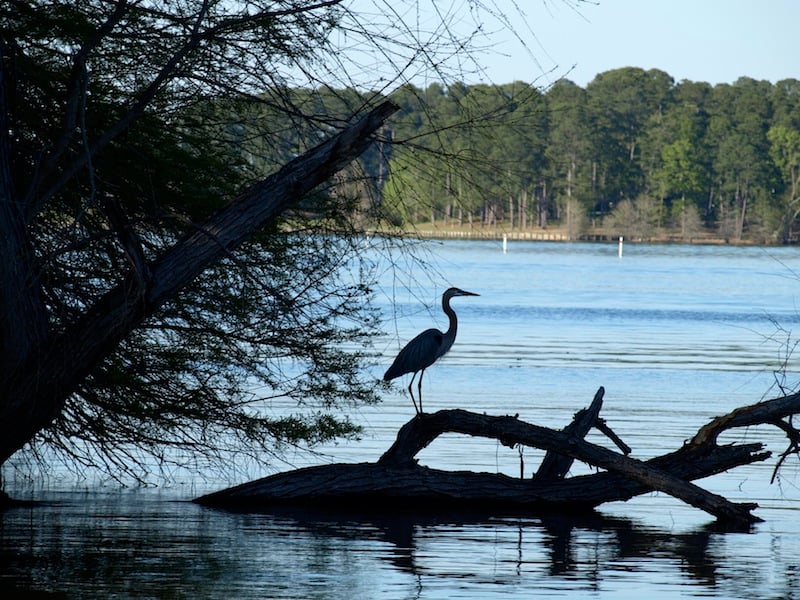 I'm not into fishing, although I won't pass up a chance to get out on a lake, especially during the Dog Days of summer. So, when tourism officials invited me out on a guided fishing excursion on Toledo Bend, I enthusiastically agreed.
Toledo Bend remains the largest man-made body of water in the South, encompassing 186,000 acres thanks to a dam created a few decades back. The lake is so large that if you stretched out the 1,200-mile circumference of the lake, it would be the same as driving from Louisiana to Chicago.
Don't use me as an example — I lathered on the sunscreen and relaxed for a boat ride. Most people who visit Toledo Bend come for the fishing. And boy is it good! The lake spits up crappie (sac-a-lait), bream and catfish but it's really known for its bass. So much so, bass tournaments abound and Bassmaster named Toledo Bend tops in the United States in 2015 when numerous 10-pounders were caught. Then it took that high honor again in 2016, the first lake ever to earn the No. 1 ranking two years in a row.
This year, Toledo Bend is No. 6 in Bassmaster's Top 25 Best Bass Lakes list, not too shabby by a long shot. According to those in the know, 10-pounders can still be reeled in. The bass record for Toledo Bend was a 15.33-pound fish and the record for lunkers (fish caught that are more than 10 pounds) was 50 in a single year.
There are plenty of places to launch a boat and dozens of fishing guides who can get visitors on the lake, gear them up and show off the prime fishing spots. Private vacation cabins, South Toledo Bend State Park and Cypress Bend Resort Golf Resort and Conference Center are just some of the accommodations where visitors can stay, enjoy pool or lake swimming, golf, hike and, of course, fish. Camp and RV sites are available, as well.
Cypress Bend offers pontoon boats, bass boats and sunset cruises. Both Cypress Bend and Wildwood Resort will arrange fishing excursions for guests.
As of July 1, the lake level was at 170.87. What that means, I don't know, just passing that along. Remember, I'm not a fisherwoman.
To find out if the fish are jumping and to inquire on accommodations and other visitor information, visit the Toledo Bend-Sabine Parish Tourism at toledobendlakecountry.com.