Free Sunday Admissions for LA Residents All Month!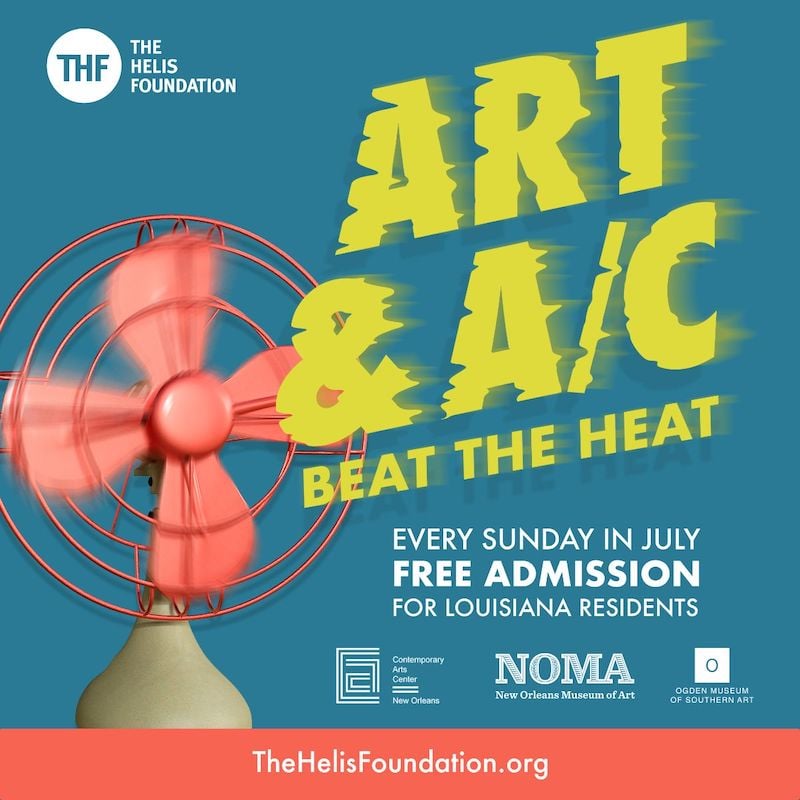 NEW ORLEANS (press release) – The CAC is excited to partner with The Helis Foundation for ART & A/C, inviting you to escape the summer heat and experience New Orleans arts institutions for FREE! Through the month of July, Louisiana residents will receive complimentary admission each Sunday to the CAC, New Orleans Museum of Art, and Ogden Museum of Southern Art.
Reserve free tickets this Sunday to the CAC's current exhibition, ISOLATION / CONNECTION: Teen Life in the Time of COVID!