FROM THE EDITOR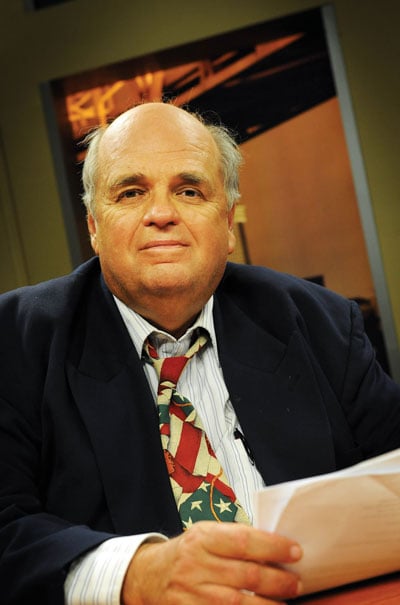 It is often said of old historic buildings, "If these walls could talk…" In the case of the building commonly known as The Old Governor's Mansion, much of that talk might have been in whispers as power wielders from Huey Long to Jimmie Davis negotiated the state's future, perhaps over biscuits on the veranda.
On the evening of June 27, 1930 legislators attended the opening reception of the stucco mansion Long had built. No doubt, many lawmakers thought the building might be a good place for them to live one day.
It was the second gubernatorial home; the first was a frame house that had originally been built for a local businessman. As the governor's residence it lasted from 1887 to 1929. Long's mansion was located down the street from the building commonly known as the "old state capitol." That to, did not satisfy Long's longing for grandeur. He also started the construction of the rocket ship-like state capitol where his life, by then he was a U.S. Senator, would end in 1935 with the echo of gunfire.
The so-called "new" Governor's mansion that Davis built in 1961 is nearby and is much bigger than the previous mansions. Like laws and budgets, mansions and capitols are ever-expanding.
At the microphone in the old governor's mansion this past April 12 was the new governor, John Bel Edwards. He was there to participate in a party hosted by Louisiana Life to celebrate Baton Rouge's Bicentennial. Lt. Governor Billy Nungesser was also there as was Baton Rouge Mayor-President Sharon Weston Broome and a gathering of contemporary lawmakers and guests.
Nowadays the building is used as a reception hall. There are few big decisions being made on the veranda unless it is between having wine or champagne. Nevertheless, that evening Edwards did play an important non-legislative chief executive role, that of cheerleader. Baton Rouge had a tough year in 2016. Edwards' remarks were at first solemn as he mentioned the tragic killings and then the rage of high waters, but he also expressed the confidence that the city would rebound and have bright days ahead. Both Broome and Nungesser expressed similar themes, but Edwards' remarks made the optimism seem official.
Legislators looked on knowing that many battles were ahead between them and the governor. For the moment though the old mansion was working its charm. The hors d'oeuvres were hot; the wine was chilled; and the flower of an adjacent magnolia tree opened to the veranda. The house had come to order.