FROM THE EDITOR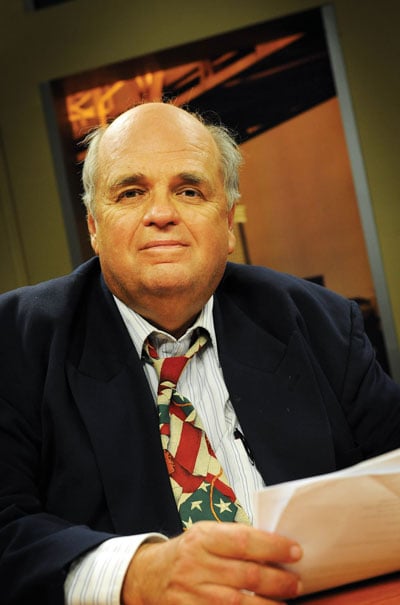 On the morning of the day that the National D-day Museum was dedicated (June 6, 2000) I happened to be driving alongside the Superdome just as a parade to celebrate the event was forming. I knew I would not have time to stay but I was lucky enough to spot an open parking place so I decided to take a few minutes to walk through the staging area.
Most of what I saw was what would be expected, color guards, military bands, a few generals, an occasional Congressional Medal of Honor winner, all were waiting for their place in the march. Then I saw something that stopped me cold. There was a truck with a protective gate along the body's sides. On the bed was a group of old men, some wearing tattered military uniform remnants, most wearing military style service caps. Many were wearing medals on their cap, and on their shirt, I looked for the truck's placard to see who they were. It said, "101 Airborne." I have to admit, I lost it emotionally when I saw that sign. (In fact I am losing it again as I write this.) Those gentle-looking men, some who have worn artificial limbs since the war, were among the true warriors in the American liberation of Europe. On the morning of D-Day, June 6, 1944, before ships carrying troops to the beaches arrived, the men of the 101 were flown over the English Channel with the instructions to parachute within the nest of the enemy and secure vital bridges and crossings. Many did not make it having dropped onto fields that were purposely flooded to ward off such invasions.
Monroe "Tex" Combs, a resident of Lafayette since 1964 was one of these who dropped from the sky. He died this past October at the age of 95. In an obituary by George Morris of The Advocate, about Combs descent over Normandy: a bad situation quickly got worse.
As he leaped from the airplane wind tore away the machine gun that had been fastened in his harness, and as he fell toward the ground he got caught in a tree. Freeing himself he jumped and landed in water up to his neck, but it could have been worse. Combs would later rationalize that "If I'd have had that machine gun and hadn't landed in a tree I'd have probably drowned."
Eighteen days later Combs was injured and could have gone home. Instead he chose to stay and saw combat in Holland and at the Battle of the Bulge including the famous siege at Bastogne where the 101 spent Christmas surrounded by Nazi troops, refused to surrender, and was ultimately liberated by General George Patton's tank force.
After Bastogne he was transferred to a division of the 101 known as "Easy Company" and with that began his brush with immortality. In 1992 Stephan Ambrose, the University of New Orleans historian who founded what is now known as the National World War II Museum wrote a book called "Band of Brothers" which follows the gutsy exploits of Easy Company. There are many books about the war, but "Band of Brothers" is a classic, largely because, instead of reciting battle facts, it tells stories of courageous men. In Normandy excerpts from the book are even used at historic spots to explain what happened there. Combs is part of the war story that the world will know best.
There are fewer old men left to ride trucks in parades now; and sadly fewer Americans who appreciate the significance of what they did.
Were it not for his machine gun being blown away Combs' story could have ended 73 years earlier in a flooded field at Normandy.
Instead, the legends of the 101 Airborne were just beginning.