FROM THE EDITOR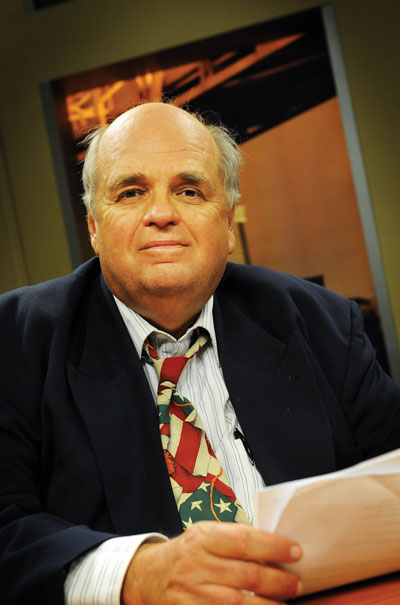 Lea's Lunchroom opened in 1928, the same year that Huey Long was elected governor. Both the lunchroom and the Kingfish would have colorful careers, though Lea's made better pies and has lasted much longer.
Located along LA Highway 71 in Lecompte near Alexandria and just about half-way between New Orleans and Shreveport, the geo-political location was happenstance though founder Lea Johnson was mesmerized by governors passing through. He liked to say that every governer had visited his place since Huey Long except for Edwin Edwards. (According to that claim, by the time Johnson died at age 98 in 1995, approximately 12 chief execs would have passed through his doors.)
Whether a visitor was a Democrat, Liberal or Libertarian the house was never divided on what to order: the signature ham sandwich and a slice of house made pie from among eight daily flavors.
Alexandria is near the cultural divide for the state, an imaginary line between the land of cypress and pine trees; swamps and hills; Creole tomatoes and poke salad.
A ham sandwich is a tempting common denominator especially when served, as Johnson insisted, with ham fixed two ways; sliced and ground, and topped with lettuce, tomato and a pickle. The pie is a grand follow-up. (Eventually, according to the restaurnt's figures, the pie business would expand from making two a day to nearly 65,000 a year.)
In his day Mr. Lea, as he was known, would walk the floor. If his coffee didn't wake you his bellowing voice would. His flamboyance and his white hair gave him a Colonel Sanders of the ham sandwich presence.
(Prior to Lea's, Lecompte had already established some notoriety because of a racehorse that was born on a plantation south of town in 1851. Appropriately he was named LeComte — without the "p" in the town's name, which was inexplicably added by the railroad. He grew up to be one of the greatest thoroughbreds of his day. His main competition in life was a Kentucky bred horse named Lexington.
In 1854 the two horses were matched in a series of races held in New Orleans over several days. LeComte won the first two impressively. In the third race he was slowed by a bout of colic and lost, but he will always be remembered for those first two wins.)
This issue features some of the state's top chefs and recipes. The emphasis is on women chefs, which makes it appropriate to note that for all the acclaim that Lea Johnson achieved there were two important women in the story. When he first opened he hired a 17-year-old skinny red-haired girl that he referred to as Miss Georgia, to serve the coffee and manage the café. In 1939 he married her. (A favorite Johnson tease was to say that marrying was cheaper than paying her a $4 a week salary.) It was from his bride's mom that the pie inspiration came. Georgia Johnson would go to the restaurant each working day at 3 a.m. to assist the pie maker with her family's recipes.
Like LeComte, Edwin Edwards won all his major races except one. When he last ran for governor in '92 I happened to see him out campaigning. Despite the great issues of the day I had one question that nagged at me. "Governor, you know Mr. Lea at Lea's in Lecompte?" I asked. "Yes," he nodded. "Well, he says that you're the only governor that never ate there."
"I know, Edwards responded with a touch of his Cajun dialect. "But it is not true. I've been there many times. He just doesn't remember."
With so many pies to sell Mr. Lea could not have been faulted for overlooking a gubernatorial visit.
In March, 2001 the Louisiana legislature declared Lecompte to be the "Pie Capitol of Louisiana."
Making history is hard work.