Game Changers in Medicine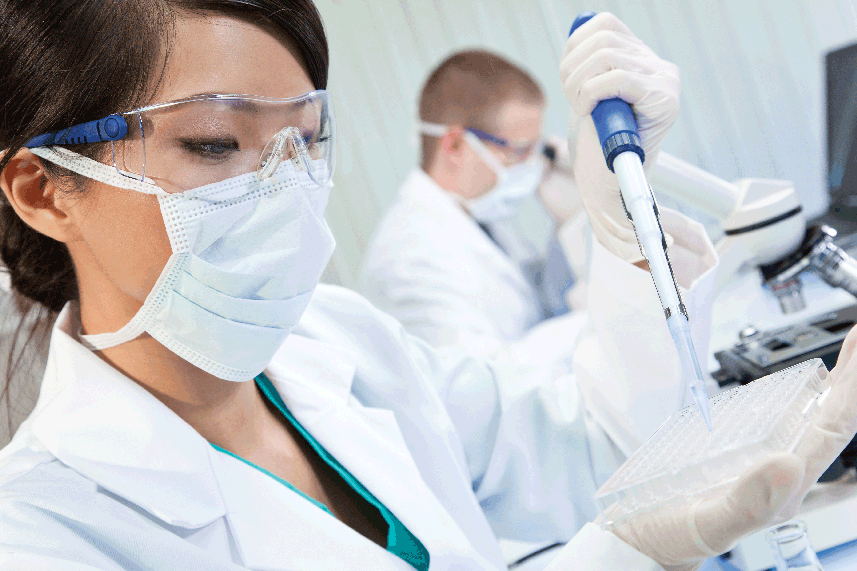 Technological innovation takes many shapes in modern medicine, but increasingly crucial to improving treatment outcomes is quick communication. Medical professionals who can instantaneously share records and collaborate across distances can greatly improve patient care.
Recently, the National Institutes of Health awarded a $20 million grant to a group of Louisiana institutions led by Pennington Biomedical Research Center to expand research in chronic disease prevention and improved health care for underserved populations.
William Cefalu, Pennington's associate executive director for clinical research, says the five-year grant will fund the Louisiana Clinical and Translational Science Center, a networking system that will capitalize on the strengths of each of the participating institutions.
The primary collaborators with Pennington are LSU Health Sciences Center and Tulane Health Sciences Center in New Orleans and the LSU Health Care Services Division, composed of seven public hospitals around the state.
Participating as research partners are LSU in Baton Rouge; LSU Health Sciences Center in Shreveport; and Research Institution for Children at Children's Hospital and Xavier University of Louisiana, both in New Orleans.
"This is a game-changer for Louisiana as it has created a new working network of medical research partners," Cefalu said in announcing the grant.
Here's a look at some of the other innovations that are raising the bar for medical treatment and research around the state.
Pinpoint Tumor Treatment
SHREVEPORT – In the nationwide quest to continually improve cancer treatments, proton beam therapy has been seen as too expensive for all but the largest cancer centers. But the financial stability of Willis-Knighton Cancer Center in Shreveport enables it to join the ranks of much larger institutions that offer the advanced treatment, according to James Elrod, the center's president and CEO. "Adding proton therapy coincides with the substantial growth of the entire cancer center," he says.
While radiation treatment has evolved to include increasingly targeted delivery methods, Elrod says that proton therapy gives radiation oncologists still-greater accuracy, enabling the delivery of higher doses of radiation to a tumor without increasing the risk of radiation-induced malignancies. Studies have shown the therapy is particularly effective in treating prostate cancer and avoiding long-term complications associated with treatment of many tumors.
Construction is under way on the $30 million proton therapy facility adjacent to the existing cancer center. The first patients could begin receiving treatments late next year.
Chilling patients, saving lives
ALEXANDRIA – Staying cool in a medical emergency can be vital not only for doctors but also for patients, particularly those in a cardiac crisis, according to cardiologist Robert Freedman.
Freedman, who has decades of experience with heart patients, says many who survive cardiac events have some degree of impairment because their brain was deprived of oxygen for a period of time. Lowering a person's body temperature can reduce the adverse effects of oxygen deprivation, he says.
About 10 years ago Freedman teamed up with scientist and engineer Robert Schock to create a patient-cooling system called ThermoSuit, consisting of inflatable "sheets" that continuously circulate cold water. A patient lies atop one layer and beneath another, and ice water flows around him or her. Once a target core body temperature is reached – between 89 and 94 degrees Fahrenheit – the suit can be removed and the patient will remain cool for up to six hours, during which time procedures such as cardiac catheterization can be done.
"When oxygen is cut off, the brain and heart begin to self-destruct," Freedman says. "This system stops it cold."
In 2009 the ThermoSuit was named one of the Top Five Innovative Devices by MedicalDeviceNetwork.com, and hospitals in cities around the country now use the system.
Freedman, the founder and managing partner of Freedman Memorial Cardiology in Alexandria, says the system has been used successfully to reverse the effects of heat stroke, as well. "We think this is going to be a significant way to help people walk out of the hospital as good as they were before," he says.
Well-wired Network
LAFAYETTE – Building on Lafayette's already high profile among cities that enable widespread Internet access, Lafayette General Medical Center recently garnered accolades from Hospitals & Health Networks magazine as one of the nation's "most wired" hospitals. The magazine's survey of health care facilities singled out those that adopt and implement health information technology to improve performance while protecting patient data and streamlining patient communications.
Lafayette General and its affiliate, Opelousas General Health System, which took honors among the most-wired small and rural health institutions, were the only Louisiana institutions to land on the list.
Edwina Mallery, who heads information systems at Lafayette General, says the goal of the hospital's communications technology is to build an electronic health records system that links the community with the institution and "integrates our primary care, home care and school clinics and provides employers with tools such as telemedicine solutions to provide real-time clinical information and care delivery."
This year the hospital also became the first to offer a job-site telemedicine clinic, in cooperation with Stuller Inc., and achieve Stage 6 status in electronic record-keeping. In addition it was among a handful of hospitals around the world to broadcast a live surgical procedure to the largest peripheral vascular conference in the United States.
In November 2011, Lafayette General and Opelousas General pioneered the Louisiana Health Information Exchange, which allows for the secure exchange of health information among authorized providers.
Tracking the Heart
LAKE CHARLES – Lake Charles Memorial Hospital reached a first-in-the-nation benchmark recently when its cardiac rehabilitation program received a new telemetry system, courtesy of the hospital's Volunteer Auxiliary and Foundation.
The Quinton system is able to produce quality diagnostic telemetry readings that identify heartbeat changes or arrhythmias. Its built-in charting and automated reporting system will be used in conjunction with the National Outpatient Cardiac Rehabilitation Registry that went live in July.
"The system is the first of its kind in the U.S. that will provide Memorial's cardiac rehab team with the means to track, document and communicate patient outcomes and program performance in accordance with evidence-based guidelines," says Michelle Smith, nurse manager of Memorial's Cardiac Rehab Department.
Meanwhile, the hospital also has good news for athletes and other individuals who may be afflicted with "bad knees." Dr. Nathan Cohen, an orthopedic surgeon with Lake Charles Memorial's Orthopedic Specialists, is one of the first doctors to offer an alternative to total joint replacement.
A specialized surgery called "arthrosurface" can be helpful for people in their 50s or younger who need to put off joint replacement for as long as possible. The new procedure involves resurfacing the affected knee compartment and inserting a metal component. "On the opposing surface there's a piece of plastic, on the back of the knee cap," Cohen says. The result is a smoothed contact that relieves the direct pressure on bones.
In cases of localized arthritis in one area, the procedure may be enough to stop the progression of the arthritis to the whole knee joint, Cohen says. The procedure can be done on the hips, shoulders and knees, he says.
Combating Trauma
BATON ROUGE – Ranked by U.S. News & World Report as the Baton Rouge area's top hospital, Our Lady of the Lake Regional Medical Center will gain still-greater stature soon with the completion of its new Level 1 Trauma Center. One of only three such centers in the state (others are in New Orleans and Shreveport), the new facility will offer round-the-clock availability of emergency physicians, anesthesia specialists and a host of equipment that enables delivery of comprehensive emergency medical services to patients who have suffered traumatic injury.
Being treated at a Level 1 Trauma Center can substantially increase a seriously injured patient's chances of survival. Key elements include 24-hour availability of general surgeons and various specialties. Level 1 centers also offer trauma education and injury-prevention resources.
The expanded emergency room at Our Lady of the Lake will be about the size of two football fields and will include dedicated surgical facilities and a helipad that can support two helicopters simultaneously, if needed. The emergency room expansion and trauma center are expected to be completed in the fall of 2013.
Better Breast Care
COVINGTON – Women who seek breast diagnostic services in the Northshore (across Lake Pontchartrain from New Orleans) region are finding that Lakeview Regional Medical Center offers welcome services in the form of the Invivo DynaCAD system. This advanced technology in early breast cancer detection is a breast MRI, which allows radiologists to distinguish between benign and malignant growths with noninvasive techniques.
The Invivo DynaCAD system at Lakeview Regional Medical Center offers computer-aided detection and MRI-guided breast biopsy.
Radiologist Steve Pflug says it's an important tool in that next step beyond the basic mammogram.
"MRI of the breast is not a replacement for mammography or ultrasound imaging but rather a supplemental tool proven valuable in diagnosing a broad range of conditions," he says. All images are interpreted by a board-certified radiologist with same-day results.

Orthopedics for Pros – and Many Others
NEW ORLEANS – Ranked among the Top 25 best hospitals nationwide by U.S. News & World Report, Ochsner Medical Center has garnered honors from the magazine in 11 different specialties. Ochsner also snagged the attention of Becker's Hospital Review, which has recognized the center on its list of "100 Hospitals with Great Orthopedic Programs." Ochsner Medical Center is the only hospital in Louisiana to receive this award.
Hospitals on this list are known for physicians who often treat professional athletes, engage in cutting-edge research and perform a large number of joint replacements. The magazine's editorial team analyzed data from outside sources on factors including patient-centered care, forward-thinking research and continual innovation in orthopedic treatments and services.
"This is a testament to the commitment to quality that each member of our orthopedics team exemplifies," says Ochsner Chief Operating Officer Michael Hulefeld.
Ochsner Medical Center Orthopedic Surgery Department's services include spine; oncology; sports medicine; joint replacement; pediatric; and hand, foot and ankle. Surgeons at the hospital perform more than 3,200 cases every year. Fellowship-trained sports medicine physicians perform arthroscopic surgery and provide services to the New Orleans Saints NFL football team, New Orleans Hornets NBA basketball team and New Orleans Voodoo arena football team.