Gnarly Barley Receives Two Prestigious Recognitions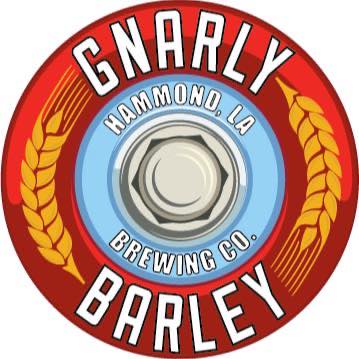 HAMMOND, La (press release) – Gnarly Barley has been recognized by two separate organizations for their taproom and brewery, located at 1709 Corbin
Road in Hammond. These awards come during their eighth year of existence, speaking to their staying power and the tremendous dedication to building a gathering space, anchored in great beer and community.
On the evening of Friday, January 20th, Zac and Cari Caramonta were presented with a Louey Award for 2023 Attraction of the Year in Louisiana. The Louey Awards are designed for "honoring and showcasing individuals and organizations which have made outstanding contributions to the Louisiana Tourism Industry". It is an honor to be recognized on a state-wide level for a contribution to not only the vibrant Louisiana beer scene, but the overall tourism and experiential element that is so vital to the state of Louisiana.
This award comes on the heels of being declared the Best Beer Selection of Tangipahoa Parish in The Northshore's Best 2022 publication by Sophisticated Woman Magazine. Readers of the magazine cast their yearly vote in support of their favorite local destinations and Gnarly Barley is stoked to be regarded as such a prolific and favored location.
Since the inception of Gnarly Barley in 2014 it has been a priority to provide a safe and fun recreational environment for the community. The family at Gnarly believes that beer is a unifier and that the taproom transcends boundaries to create an engaging, creative, and dynamic community-based experience. These two awards serve to bolster the belief that beer brings us together and will continue to do so for many years to come.