Good Life: Crossroads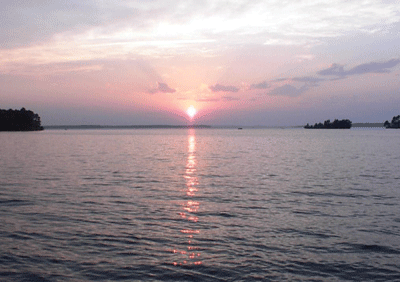 Whether your retirement dreams include touring historic homes, reeling in the "big one" or hiking in the rich diversity of a national forest, the Crossroads region of Louisiana will suit you well. In the Crossroads, the Cajun and Creole Catholic history of South Louisiana meets with the Anglo-Protestant heritage of the north, leading to a culture as rich as one of our famous gumbos.
A good place to start exploring the Crossroads region is the town of Natchitoches (pronounced NACK-a-tish), founded in 1714. Nestled along the 32-mile Cane River, Natchitoches possesses one of the state's finest collections of historic buildings in its Historic Landmark District. In addition to touring charming homes, you can shop the district's many unique stores or enjoy a meal at one of the cafés. Natchitoches is known for its meat pies, a turnover filled with a spicy meat mixture.
At Christmas, the town comes alive with thousands of twinkling lights, drawing visitors from all over. Natchitoches' charm led it to be named a top place to retire by U.S. News and World Report.
Another unique spot is Winn Parish, home to the town of Winnfield. Winn Parish produced two of Louisiana's most interesting governors, Huey and Earl Long; learn about them and many others at the Louisiana Political Museum. If Louisiana's musical heritage is your thing, check out the Delta Music Museum in Ferriday, birthplace of Jerry Lee Lewis and Mickey Gilley.
Two other interesting Crossroads towns, Alexandria and Pineville, lie on opposite sides of the Red River. Alexandria was sold to the United States as part of the Louisiana Purchase and grew rapidly, thanks to its good cropland and abundant timber. Other interesting sites to see include Kent House, one of the area's oldest plantations, and Alexandria's beautiful Museum of Art. Today, it has a campus of Louisiana State University. Neighboring Pineville is home to the Huey P. Long Memorial Hospital and Louisiana College. The town of Vidalia invites you to visit its restored Vidalia Riverwalk. Another fascinating spot to tour is Frogmore Plantation and Cotton Gin. Here, you can contrast the way cotton was processed in the past with the way a modern cotton gin works.
Crossroads is also perfect for those seeking the outdoor life. The 600,000-acre Kisatchie National Forest, headquartered in Pineville, is a haven for those who love to hike, bike, backpack, camp, fish, hunt and swim. For fishing aficionados, Toledo Bend Reservoir is the place to be. Nearby, try the course at Cypress Bend Golf Resort and Conference Center.
Louisiana people love to celebrate, and the residents of the Crossroads are no exception. Natchitoches pays homage to its music and cuisine at the Cane River Zydeco Festival and Meat Pie Festival. Many of Crossroads' towns hold their own Mardi Gras celebrations, complete with parade floats and "throws."
Like most sections of Louisiana, Crossroads offers a wide choice of accommodations. Those who seek to live with other retirees can choose from retirement communities such as England Oaks, located near Alexandria. But because of the region's rural sections, the Crossroads can provide quiet country living for those who prefer a slower pace of life.
Either way, you'll find yourself close to dozens of places to visit. And Louisiana's moderate climate means you can be out enjoying yourself instead of shoveling snow. Why not plan a trip to the Crossroads, stay in one of its charming bed-and-breakfast inns and sample some of the area's outstanding food? You'll see for yourself why so many people find it an ideal place to retire.