Green Law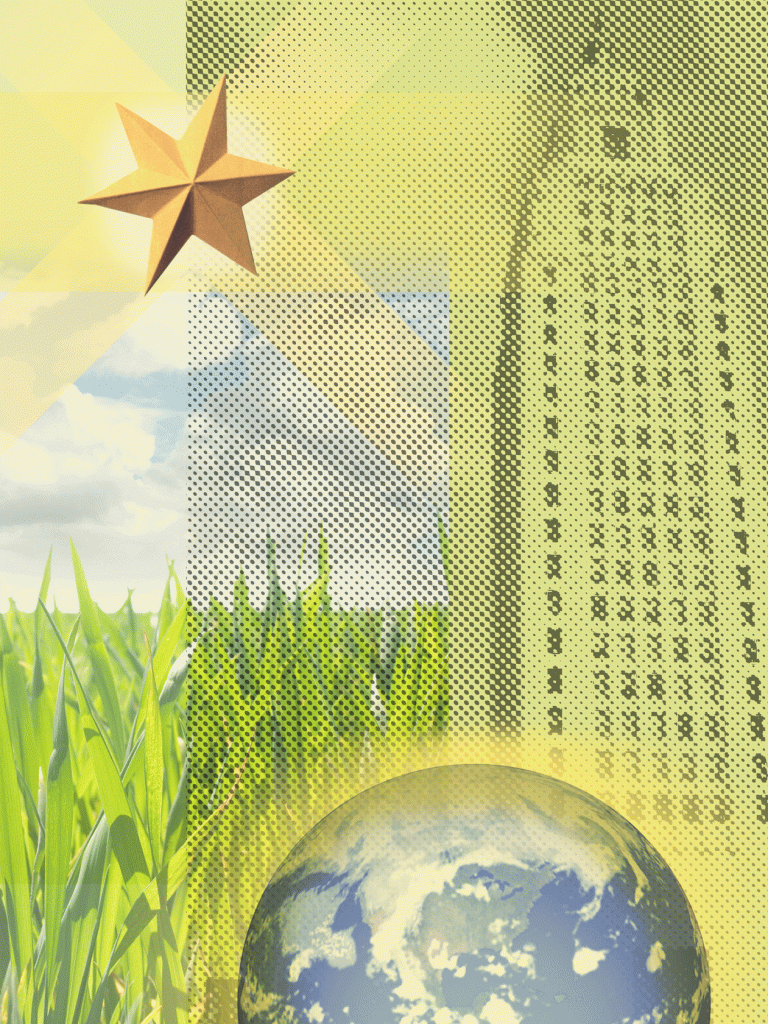 Sad but true: In rankings designed to reflect environmental sensitivity among states, Louisiana often has found itself in the single digits.
In the past few years, though, the state has shown progress in climbing into more respectable ecological territory. Through actions of the Legislature, Louisiana has strengthened its building codes to require greater energy efficiency in homes and offices, for instance. Recently elected Gov. Bobby Jindal took early steps to reduce energy and fuel consumption throughout state government. And actions have occurred in both the public and private sectors to advance the use of alternative energy sources.
At the same time, "renewability" and "sustainability" are receiving unprecedented attention in Louisiana's construction industry. More area developers and builders are recognizing the benefits of "going green" by using only resources that can be regenerated within a reasonable period of time and only products that help to reduce energy consumption in their buildings.
The momentum behind these changes stems from a variety of sources. Overall, the federal government has become increasingly focused on reducing energy usage across the nation as oil and natural gas prices have soared and as costs for generating electricity have burgeoned.
"It's coming from the top down, from the federal government to the state and then to us," says Bill Delmar, assistant director of technology assessment at the Louisiana Department of Natural Resources.
Earning a star
Delmar points to the ENERGY STAR program as an example. ENERGY STAR is a joint program of the U.S. Environmental Protection Agency and the U.S. Department of Energy aimed at saving money and protecting the environment by encouraging the use of energy-efficient products and practices. Products and vendors that meet the government's standards receive permission to use the ENERGY STAR label, and increasingly consumers are seeking out products and services that wear the label.
Besides such federal programs, Louisiana also found other reasons to become more environmentally friendly after hurricanes Katrina and Rita swept the Gulf Coast in 2005. "Right after the hurricanes, the Legislature was very proactive in adopting a new residential energy code," Delmar notes.
Jerry Heinberg, an architect for the natural resources department who teaches builders and others how to comply with the state's commercial and residential building codes, says Louisiana did lag behind many other states in requiring such standards. The Legislature finally adopted a commercial code for energy conservation in 1997, but it wasn't until the 2005 hurricanes produced a surge in construction that the state enacted a similar code for residential buildings.
In general, the codes stipulate minimum standards that relate to a range of components.
"Before these codes, the only thing that affected energy efficiency in buildings was the good sense of the owner," says Heinberg. "The problem is, energy use affects us all, and … well, not all owners have good sense."
In addition to the code requirements for newly built structures, Louisiana rewards energy-conscious owners of existing homes through the Home Energy Rebate Option Program. The HERO Program offers a cash rebate of up to $2,000 to owners who renovate their homes to meet a high level of energy efficiency.
Renewing resources
Louisiana made significant green strides last year with the passage of new laws that encourage the use of alternative energy sources. Under a measure enacted last summer, the state provides a tax credit for the purchase and installation of solar- and wind-energy systems. The benefit applies to personal, corporate or franchise taxes, depending on whether the system is in a single-family residence or a residential rental apartment structure. The credit is equal to 50 percent of the first $25,000 of the system's cost.
Stephen Shelton is among those who are applauding the state's alternative energy incentives. A businessman and longtime advocate of technologies that improve energy efficiency, he founded the Louisiana CleanTech Network last year. "I thought we needed to have a renewable energy association similar to those in Texas, California and many other states," he says.
Shelton found a sympathetic ear in Paul Breslow, the former executive director of the Renewables Council of Louisiana, who became a co-founder of Louisiana CleanTech. One of their first steps was to assist in writing a grant proposal to the U.S. Department of Energy's Solar America program. The result: In June 2007, the Energy Department named New Orleans one of 13 U.S. communities designated as Solar America Cities.
"The goal of the project is to accelerate adoption of solar technology on the local level," Shelton says.
As a Solar America City, New Orleans will partner with the Energy Department, the Alliance for Affordable Energy, FutureProof LLC, Global Green USA and Louisiana CleanTech to expand the use of solar technology. This includes exploring how the city can encourage the use of the technology and reduce obstacles to solar adoption while stimulating increased availability of solar technology in the private sector.
Recently, Louisiana CleanTech helped link a local electrical contractor with a Texas company that is installing solar systems for Global Green's home-building project in New Orleans' Lower Ninth Ward. The idea, Shelton says, is to begin developing a local work force that is trained in solar installation. "All of this gives the city the ability to rebuild with future technology," he says.
The need for training in alternative energies also is finding an audience in Louisiana's universities. In January, students at the University of Louisiana at Lafayette learned that they would take part in the Fourth Annual Solar Decathlon to be held in Washington, D.C., in 2009. The school is one of 20 that will compete in the annual program. In this joint undertaking of students and faculty of the university's colleges of architecture, engineering and business, the team will receive $100,000 to design, build and operate an energy-efficient, fully solar-powered home.
Executive influence
Evidence that Louisiana, as a state, is becoming more of a convert to the green way of life emerged during the first month of Jindal's administration. In January, he signed an executive order requiring an assessment of energy-conservation practices in state-funded facilities and a review of fuel economy standards for state-owned transportation vehicles.
Acknowledging that "several steps toward a 'greener' state government" were already under way — including the use of hybrid and alternative fuel vehicles and design and construction of state office buildings to ensure energy efficiency — Jindal's order aimed to speed up the process. He also directed that state government take steps to reduce solid waste, review purchasing practices and adopt ENERGY STAR as a minimum standard of energy use.
Meanwhile in the construction industry, the concept of "green building" continues to gain ground. Buck Vandersteen, executive director of the Louisiana Forestry Association, believes the idea has benefits for just about everybody it touches.
"We're supporting the national effort called Green Globes, which is an environmentally friendly building program highlighting the use of the greatest renewable resource we have, which is wood," Vandersteen says.
Green Globes is designed to encourage builders and architects to stipulate the use of lumber produced under sustainable forestry programs and is similar to such programs as the Sustainable Forestry Initiative and others, though some of the programs contain stricter certification requirements than do others. "These programs recognize the renewability and sustainability of well-managed forests," he says.
Vandersteen says a benefit of Green Globes, in particular, is its benefit to the state.
"The biggest selling point of Green Globes," he says, " is that you are buying wood that is produced locally, so you are supporting Louisiana's economy."
Find it on the Web
For more information on some of the organizations mentioned in this article, check out these Web sites:
Alliance for Affordable Energy — http://www.all4energy.org

Database of state incentives for renewables and energy efficiency — http://dsireusa.org (click on Louisiana)
ENERGY STAR — http://www.energystar.gov
Global Green USA — http://www.globalgreen.org
Green Globes — http://www.greenglobes.com
Louisiana CleanTech Network — http://www.lacleantech.net
Louisiana Department of Natural Resources — http://dnr.louisiana.gov
Louisiana Forestry Association — http://www.laforestry.com
New Orleans Solar America Cities Project — http://solarpowernola.com