Growing strong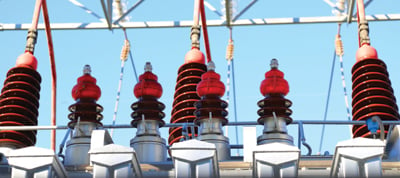 State economic development officials have scrambled lately to continue new business recruitment and assist in recovery efforts for existing businesses harmed by the August floods in south Louisiana. By some estimates, 12,000 businesses may have been damaged. Retail, construction, health care, manufacturing and food businesses were among the casualties.
The Louisiana Economic Development Department organized an information-gathering effort to target state resources to the needs of businesses as they move through stages of recovery.
Business and economic development groups from across south Louisiana joined to launch the Louisiana Small Business Rebirth Fund, which aims to provide grants of $1,000 to $10,000 to small businesses hurt by the flood.
Meanwhile, here are highlights of business activity that has continued uninterrupted around the state.
---
BATON ROUGE
Growth in the industrial forecast
Production, investment and employment will remain steady through spring in the capital city area, according to information from the Greater Baton Rouge Industrial Alliance Inc. In a membership survey the alliance conducted, a quarter of the members expected they would boost spending on plant improvements and the like. Plant managers at 36 sites participated in the survey. The alliance includes about 60 petrochemical, energy, paper, pharmaceutical, pipeline, storage terminal and other industrial businesses located in eight parishes. The survey occurred shortly before the August floods, but because most of the member businesses did not suffer serious damage, alliance officials believe the businesses' hiring and investment plans remain largely unaffected.
---
NEW ORLEANS
Urban living options expand
More downtown living options are on tap in New Orleans' increasingly popular central business district as the Domain Cos. launched construction of an $80 million, 15-story condominium building. The 89-unit structure will be the fourth building in Domain's mixed-use development called South Market District, which already houses some 330 upscale apartment rentals. The new units will be the first offered for sale in the complex and are slated for completion in the spring of 2018. Plans for the building include an art gallery in the lobby and 30,000 square feet of outdoor space with a pool deck and gardens. South Market District also houses an Arhaus furniture store and other retailers, as well as a parking garage.
---
MANDEVILLE
Power jobs on North Shore
An expansion by electrical transmission and distribution firm Ampirical Solutions LLC is bringing 50 new jobs to Mandeville, says company President Matthew Saacks. Founded in 2006, the firm currently employs 80 people and is a leader in designing electrical infrastructure for utilities and governments. It specializes in the design of substations, relay switchyards, protective controls, and transmission and distribution lines. "Ampirical offers prime careers for engineering and other professionals such as project managers, designers and drafters," Saackssays. The company says demand for its services has climbed among municipalities, industrial plants, electrical co-ops and independent power producers.
---
SHREVEPORT
Help wanted in coatings biz
Another niche industrial business is generating new jobs in the Shreveport area, as Ternium USA Inc. looks to boost production from its coil coating operation. The company, which in 2007 acquired the local Steelscape plant from its previous owner, is looking to hire operators and supervisors to support an additional shift at its facility in the Port of Shreveport-Bossier. Ternium makes and processes a range of steel products for customers in construction, kitchen appliances, packaging, energy and automotive businesses.
---
LECOMPTE
Entrepreneur flexes her muscle
A utility contractor founded in central Louisiana eight years ago recently announced a $2 million expansion that will double the company's size. Iviana Stewart, who in 2008 founded SolScapes to contract with utilities to expedite the rebuilding of substations and clearing of vegetation near power lines, plans to hire about 40 more workers to provide "right-of-way vegetation management services," Stewart said. The company currently employs 35 people. Louisiana's Enterprise Zone incentive, which provides a tax credit of up to $3,500 for each new job created, was a key part of the expansion decision, Stewart says.
---
LAKE CHARLES
Recruiters get cracking
Doors remain wide open for job applicants in southwest Louisiana as companies such as Indorama Ventures Olefins LLC step up recruiting. Indorama recently held a job fair targeting positions including process operators; lab, electrical and instrument technicians; and mechanical maintenance personnel. The company, which is one of the world's largest petrochemicals producers, owns and operates a 250-acre ethylene cracker facility near Lake Charles, where it is making a $175 million capital investment generating more than 125 new jobs.
---