Gumbo de Musique Wins Debut Everett G. Powers Fund for Creativity Award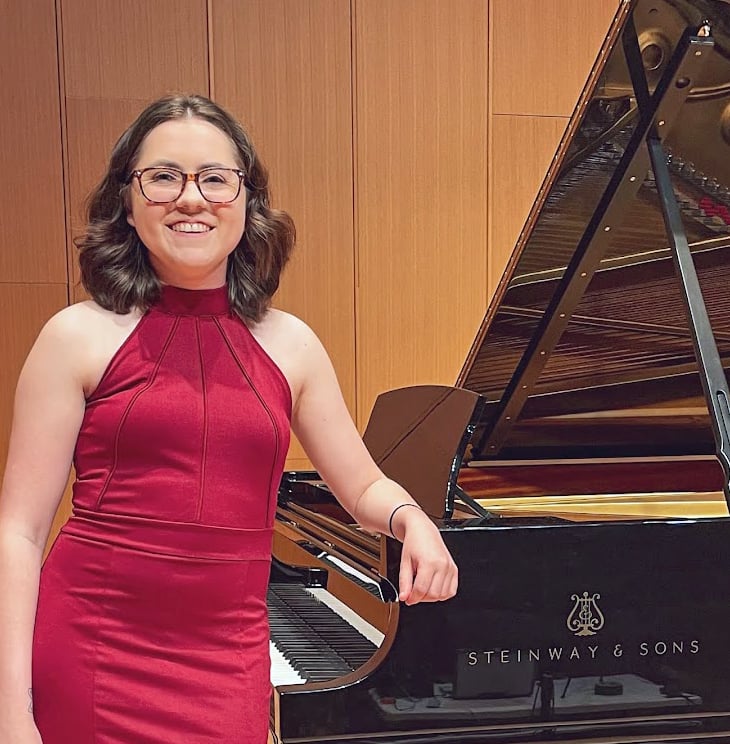 BATON ROUGE, La (press release) – Mary Grace Ellerbee, a freelance collaborative pianist from Zachary, is the first recipient of the Everett G. Powers Fund for Creativity Award. Powers, former Arts Council of Greater Baton Rouge CEO, established the annual grant, which is open to artists and non-artists alike, in celebration of council's 50th anniversary to "inspire artists and others to innovate and produce new ways of seeing, doing or representing the world."
"Everett Powers has enabled this community to grow by funding creativity and innovation," said Arts Council CEO Renée Chatelain. "Mary Grace Ellerbee's project is an outstanding awardee, and we look forward to the positive affect her efforts will have on our civic life."
Ellerbee's project, Gumbo de Musique: The Cajun French Art Song, is the result of her "doing a deep dive" into her ancestry and discovering she has Cajun roots.
"This project's been in the works for about a year now," she explained. "I think it's important to preserve the Cajun language and culture … I'm incredible honored that the Arts Council found this project worthy."
Gumbo de Musique's goal is to preserve the Cajun French language in a classical music medium via the digital release of an EP recording; educate audiences about Cajun history, culture and language through the presentation of the composition in lecture recitals; and diversify the classical vocal repertoire available for study and performance.
Ellerbee has commissioned Evan Snyder to compose four art songs for voice and piano set to Cajun French poetry. When those are completed, a vocalist, freelance recording producer and videographer will join Ellerbee for a three-hour recording session in Lansing, Michigan, this coming August. A visual artist will be commissioned for cover art as the recording production wraps up. Then the plan is to premiere the songs in performance this fall via Louisiana venues, universities and organizations.
As Ellerbee explains in her grant application, the French art song is created exclusively from European French texts; songs in other dialects do not exist.
"Because Cajun French is a dialect of French, vocal students will be more encouraged to perform works beyond the standard canon, exposing them to Cajun French culture," she wrote. "There is also a need for the Cajun French language to be disseminated and revitalized in a modern, sustainable and accessible way. Many Americans love Louisiana culture – the gumbo, the music, the Cajun language – but it is particularly place-based … These songs will broaden the scope of what Cajun music can sound like and create ease of access at the click of a button."
Ellerbee is a 2020 graduate of LSU with a bachelor's degree in piano performance and an alumna of the Louisiana Youth Orchestra. She began working on her master's in collaborative piano at Michigan State University in 2021. While in Michigan, she was a classical and musical theatre collaborative pianist at Interlochen Arts Camp as well as freelancing with the Detroit Symphony Orchestra and at Central Michigan University. Ellerbee is currently second keyboardist for the North American Tour of Andrew Lloyd Weber's Broadway hit, CATS.
For more information on the grant, click here artsbr.org