Headline Makers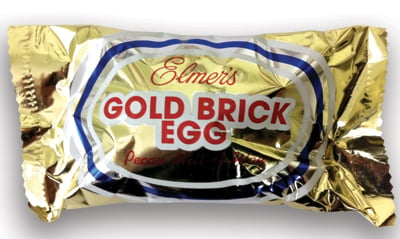 Baton Rouge and New Orleans recently ranked No. 1 and No. 2, respectively, in a KPMG LLC list of American cities with populations between 750,000 and 2 million where the costs for business owners are appealingly low. Shreveport, meanwhile, snagged the top spot in the tax and advisory firm's ranking of smaller cities with good business climates. Here are highlights of activities around the state keeping Louisiana in business headlines.
---
PONCHATOULA
Sweet success
One of Louisiana's oldest and best-loved companies is showing it still has room for growth, as Ponchatoula-based Elmer Chocolate recently announced a $40 million expansion. During a dedication ceremony in June company CEO, Robert Nelson, said Elmer is adding sophisticated new equipment to enhance production in its enlarged plant that is home to such favorite delicacies as Heavenly Hash, Pecan Eggs and Gold Brick Eggs. He says the expanded plant will be able to produce 4 million pieces of chocolate candy a day. New high-tech machines can stuff 4,000 pieces of candy per minute into boxes, including the Valentine's heart boxes that are a crucial part of Elmer's business. The company, which started in New Orleans in 1855 and moved to Ponchatoula in 1970, sells 40 million heart-shaped boxes of candy every year.
---
ST. JAMES PARISH
Chemicals rule
Though a sustained drop in oil and natural gas prices has delayed various industrial projects previously slated across south Louisiana, Yuhuang Chemical's $1.85 billion methanol plant in St. James Parish is on track for a groundbreaking later this year, according to a spokesman for the Chinese company. Despite sluggish market demand for methanol, the company signed a contract for the project's design and construction. The vice president of manufacturing operations, James Oliver, said Yuhuang expects to begin producing methanol at the site by early 2019 and "become a major player in the market." The company plans a three-stage construction process and a spokesperson said that construction of a second methanol unit, similar in size to the first one, could begin in 2019.
---
MONROE
University builds a bigger following
Recent donations to the University of Louisiana Monroe are providing an educational boost to fuel growth in the construction trades and to ensure the labor pool gets replenished. A combined contribution of $262,000 by the Louisiana Licensing Board for Construction Management and the Contractors Educational Trust Fund will fund the growth of the School of Construction Management on the ULM campus. Earlier donations — including $200,000 from school alumnae — are slated to expand educational offerings, including a wing dedicated to hands-on training in construction techniques and management practices, as well as a hall equipped for meetings, conferences and workshops.
---
LULING
Plant growth to boost crop growth
Agri-chemical giant Monsanto recently strengthened its long-term commitment in Louisiana with a plan to invest $975 million during the next three years to expand its St. Charles Parish operations. The company in 2015 announced preliminary plans to grow the Luling site, and a vote by the Monsanto board of directors to authorize the investment ensures that production of agricultural herbicides will remain a core business in the south Louisiana industrial corridor. Monsanto completed a $200 million expansion of its Luling plant in 2010.
---