Health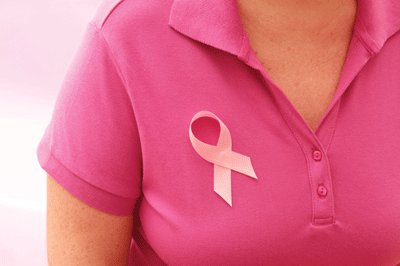 State Health Care Plan Pushed Back
BATON ROUGE – The launch of a private sector-based health care system for Louisiana's low-income residents has been pushed back until February, according to Louisiana Department of Health and Hospitals Secretary Bruce Greenstein.
The Coordinated Care Network, or CCN, was originally supposed to kick off in the Greater New Orleans area in January, with the rest of the state being gradually phased in until mid-2012.
The delay, Greenstein told the Baton Rouge Advocate, was to give patients and care providers more time to better understand the new system and ensure a smoother transition.
Under the new CCN system, five private insurance companies will manage health care for two-thirds of the state's Medicaid recipients. Covered Medicaid recipients are responsible for picking their own networks, and Greenstein said he hopes the delay will give the Medicaid recipients more time to decide which network is best-suited for them and their needs rather than the state just assigning recipients to a network.
The new phase-in plan calls for the CCN system to launch in the Greater New Orleans area on Feb. 1. It will launch in the Capital area, Acadiana and south-central Louisiana on April 1 and will go statewide on June 1.
New Services for Those Needing Home-Based Care
BATON ROUGE – Adults with disabilities and elderly adults who need home- or community-based care have a new choice of services. Prior to this, the Elderly and Disabled Adult, or EDA, Waiver relied heavily on one-on-one care in an individual's home, which is costly and can limit an individual's sense of independence. The new program, the Community Choices Waiver, offers the same services as the EDA Waiver but also has options that could lead eligible individuals to opt for therapies to learn how to do more for themselves.
Under the EDA Waiver, recipients receive support coordination, personal assistance service, adult day health care and environmental accessibility adaptations, among other services. The Community Choices Waiver will include all of the EDA Waiver services but will also let recipients tailor their plans to include assistive devices; nonmedical transportation; home-delivered meals; and physical, occupational, speech and respiratory therapy.
To qualify, individuals must be 21 years or older and Medicaid-eligible and meet nursing facility level-of-care criteria.
For more information, call (877) 456-1146.
LSUHSC Shreveport Vice Chancellor Appointed to LERN
SHREVEPORT – John Dailey, vice chancellor for administration at LSU Health Sciences Center Shreveport and a former paramedic, was appointed by Gov.
Bobby Jindal to the Board of Directors of the Louisiana Emergency Response Network, or LERN. LERN, a state agency that began in 2000, is charged with creating and implementing a statewide emergency medical and trauma system.
"John's experience as a paramedic and in health care administration will uniquely enable him to serve the citizens of Louisiana through this agency," Robert Barish, chancellor of LSUHSC Shreveport, said in a press release.
State-of-the-Art Breast MRI System on the Northshore
COVINGTON – October was National Breast Cancer Awareness Month, and it served as a great time to remind all women over 40 that they should get a screening mammogram annually. With an early diagnosis, five-year survival for breast cancer is close to 98 percent.
The latest technology in early breast cancer detection is a breast MRI, which allows radiologists to distinguish between benign and malignant growths with noninvasive techniques. The Invivo DynaCAD system at Lakeview Regional Medical Center offers computer-aided detection and MRI-guided breast biopsy and is the first and only such system on the Northshore.
Dr. Steve Pflug, a radiologist at Lakeview Regional Medical Center, said in a press release, "MRI of the breast is not a replacement for mammography or ultrasound imaging but rather a supplemental tool proven valuable in diagnosing a broad range of conditions, including detecting and staging breast cancer and other breast abnormalities, particularly when other imaging studies fail to provide adequate information."