Health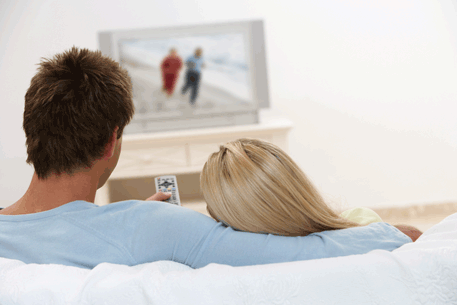 CUTTING DOWN ON TELEVISION COULD LEAD TO LONGER LIFE
BATON ROUGE – Does TV viewing affect life expectancy? Peter Katzmarzyk, Ph.D., associate executive director for Population Science and LFPA Endowed Chair at Pennington Biomedical Research Center, recently co-authored a study on sedentary behavior, which was published in the BMJ Open, an online, open-access general medical journal. The article revealed that cutting down TV viewing to less than two hours every night could extend life by almost 1.4 years. Restricting the amount of time spent seated every day to less than three hours might boost the life expectancy of U.S. adults by an extra two years. Researchers went through the database MEDLINE, in search of published studies on sitting time and deaths from all causes, and they pooled the different relative risk data from the five relevant studies, involving almost 167,000 adults. They reanalyzed it, taking account of age and sex. "This study elevates the importance of sedentary behavior as a risk factor for premature mortality. The risks associated with sedentary behavior appear to be on par with the risks associated with smoking and obesity," said Katzmarzyk in a Pennington-generated press release.
STRESS MANAGEMENT AND MULTIPLE SCLEROISIS
NEW ORLEANS – Research conducted by Jesus Lovera, M.D., Assistant Professor of Neurology at LSU Health Sciences Center New Orleans, and colleagues has shown that stress-management treatment significantly reduced the formation of new brain lesions in people with multiple sclerosis (MS) over the course of treatment. Lesions are markers of disease activity used to objectively measure disease status.
In an LSU-generated press release, Lovera, a board-certified neurologist specializing in multiple sclerosis said, "Our research found that 77 percent of the patients undergoing stress management therapy remained free of lesions while they were in treatment compared to 55 percent of those in the control group." The work is published in Neurology magazine.
A NEW ADDITION FOR WILLIS-KNIGHTON
SHREVEPORT – Willis-Knighton Medical Center recently added a hybrid room to its Heart & Vascular Institute, which integrates a surgical operating room with advanced imaging. This allows interventional cardiologists and surgeons to collaborate on procedures for patients requiring minimally invasive surgery as well as patients who need complex surgeries. The new addition was created using the Philips Flex Move system, and the design gives access from a variety of angles.
LAFAYETTE GENERAL MEDICAL CENTER NAMED AS ONE OF THE NATION'S MOST WIRED HOSPITALS
Lafayette – Lafayette General Medical Center, a 353-staffed bed facility, was recently recognized as one of the nation's "Most Wired" hospitals, in a survey released in Hospitals & Health Networks magazine. LGMC was the only hospital in the state to land the award. This year, the hospital became the first to offer a jobsite telemedicine clinic, achieve Stage 6 status in electronic record keeping, and it was among just a few hospitals around the world to broadcast a live surgical procedure to the largest peripheral vascular conference in the U.S. Said President /CEO David Callecod: "Our hospital has always been a pioneer in bringing the most advanced technology to Acadiana. We will continue to pave the way by incorporating the newest, safest and most effective health care strategies available."