Health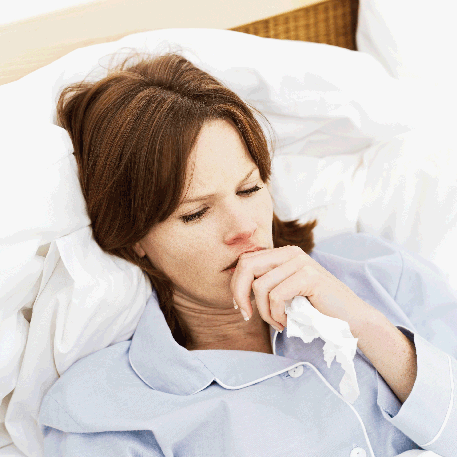 Flu arrives early in Louisiana
SHREVEPORT – With the onset of colder weather, the expected arrival of the influenza virus has been confirmed by the Diagnostic Virology Laboratory of LSU Health Shreveport. The influenza virus detected locally is a type A, H3N2 strain. Influenza outbreaks typically last four to eight weeks or longer, notes Dr. John Vanchiere, chief of the Section of Pediatric Infectious Diseases at LSU Health Shreveport. He recommends protection by way of vaccination, good hand-washing and good cough hygiene (for example, coughing into your elbow or onto a tissue) to reduce the spread of infection. Influenza vaccine is plentiful this year and recommended for all adults, children and infants older than 6 months of age. The vaccine is available in both a nasal spray and an injection. "It is important for physicians to know that type A influenza has been confirmed locally because it alerts them that their patients with fever and other flu-like symptoms may actually have influenza virus infection," he said in an LSU press release. "The doctor can then decide if the patient should receive one of the antiviral drugs effective against influenza."

Obesity researcher named an endowed professor
BATON ROUGE – Recently, the LSU Board of Supervisors affirmed the appointment of researcher Dr. Nikhil V. Dhurandhar as the John Henry Hernandez Endowed Professor in Health Promotion at Pennington Biomedical Center in Baton Rouge. A native of India, Dhurandhar received his Ph.D. in biochemistry from the University of Bombay; he is also a physician. At Pennington, he leads the Infection and Obesity Laboratory, focusing on the causes of obesity – specifically on obesity caused by certain viral infections. He was also named as vice president of The Obesity Society for 2012-2013, and is in line to serve as president of the leading scientific organization in the field beginning in 2014.

Healthy Lifestyle Seminars for 2013
NEW ORLEANS – In the spirit of the new year, Touro Infirmary is hosting a series called Healthy Lifestyles Seminars. On Jan. 3 and 16, A New Year, A New You will feature Touro dieticians informing guests about healthy eating strategies and weight management. Then on Jan. 8, the Prime Years Seminar: Long Term Care will help participants age 65 and older understand long-term care services and associated costs and planning. Informative presentations include information on assisted and independent living; regulations and requirements of skilled nursing and residential nursing care; resources that help with expenses; a history of Touro's retirement community, Woldenberg Village; and going over the types of diabetes medications. The seminars are free, but registration is required by calling (504) 897-8500.

Free health information at all hours
ALEXANDRIA – Rapides Regional Medical Center launched Nurses On-Call this past fall, which is a free health information call center where patients can access a nurse 24 hours a day for physician referrals, prescription directions, nurse advice and other health information. Nurses On-Call is staffed by registered nurses and customer service representatives. The team refers and transfers callers to physicians' offices and provides other information. David Williams, CEO and president of RRMC said: "We're pleased to connect residents in Cenla to the resource that delivers the answers and advice they need to make informed decisions about physicians, our hospital and their overall health. It's a complement to our current offerings and enables us to build upon our reputation as Central Louisiana's first choice for health care." RRMC reminds patients that Nurses On-Call is not meant to replace a visit with a physician and should not be used in situations that warrant a call to 911. To access Nurses On-Call, call (318) 769-4440 or (877) 801-8441.

Electronic records pioneer honored
NEW ORLEANS – Dr. Christy Valentine of Valentine Medical Center was honored to be the master of ceremonies at the Transforming Health Care Delivery forum, which announced that the Louisiana Public Health Institute had unveiled years of tireless work in technological development. The merging of technology and health care is a priority for Valentine, who has two primary care facilities in the New Orleans area. The facilities are able to communicate with each other and with labs electronically, which streamlines patient care. Her practice was one of the first to use electronic medical records in New Orleans because Valentine recognized that it was not just a need but a priority. Since then, other care facilities have followed suit. n