Health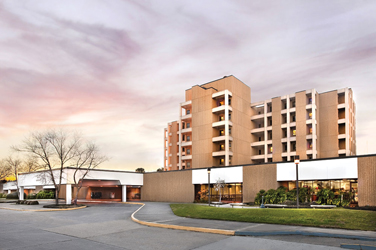 BINDING DOCUMENTS SIGNED TO SAVE UMC
LAFAYETTE – Lafayette General continues to make progress toward finalizing its acquisition of University Medical Center, the financially struggling hospital it has pledged to save. In December 2012, Lafayette General, as well as members of Louisiana Department of Health and LSU Health, publically declared their goal of keeping UMC running, and with the concerned parties' recent signing of the binding documents necessary to put this plan into action, Lafayette General has completed the second phase of its commitment.
The public-private partnership of Lafayette General and UMC will allow medical residents to serve at both hospitals, but Lafayette General will take over management of UMC and its residents and clinics. Through its management, Lafayette General intends to expand UMC's clinics and improve the hospital's overall efficiency. In general, people of Acadiana appear grateful that UMC will remain open and have expressed belief that the partnership with Lafayette General will improve medical care in the region.
"This agreement will preserve community-based care for many, as well as maintain medical education. I am proud to see this agreement come to fruition," says Louisiana Department of Health and Hospitals Interim Kathy H. Kliebert in a hospital-generated press release.
OCHSNER MEDICAL CENTER ACHIEVES COMPREHENSIVE STROKE CENTER ACCREDITATION
BY THE JOINT COMMISSION
NEW ORLEANS – Ochsner Medical Center has received Disease-Specific Care Comprehensive Stroke Center Certification from The Joint Commission and the American Heart Association/American Stroke Association (AHA/ASA) and thus joins an elite group of providers focused on complex stroke care. The Joint Commission and the AHA/AHA expect Comprehensive Stroke Centers to meet stringent requirements, including providing 24-hour availability of neurocritical care, advanced imaging capabilities and post-hospital care coordination.
"By achieving this advanced certification, Ochsner Medical Center has thoroughly demonstrated the greatest level of commitment to the care of its patients with a complex stroke condition," says Mark R. Chassin, M.D., FACP, M.P.P., M.P.H., president of The Joint Commission, in a Ochsner press release. As an accredited Care Comprehensive Stroke Center, Ochsner Medical Center continues to distinguish itself as a premier provider of health care, especially in the field of neuroscience. Indeed, the certification is just one of the numerous honors that Oscar Medical Center's neuroscience programs have earned in recent years.
CUTTING EDGE
SHREVEPORT – The staff at LSU Health Shreveport believes that when its Surgical Skills Lab opens this month, the hospital will gain a reputation as a regional training center. The new facility will benefit the training experience for surgery residents by giving them the opportunity to learn in a setting that mimics real surgery with incredible accuracy. In a stress-free environment, residents will have the opportunity to train on bodies donated to science using the latest instruments and technology. Because of the lifelike experiences that the Surgical Skills Labs promises to offer residents in comparison to traditional simulation programs, LSU Health Shreveport is already attracting highly respected faculty and residents and is sure to draw more in the future.