Health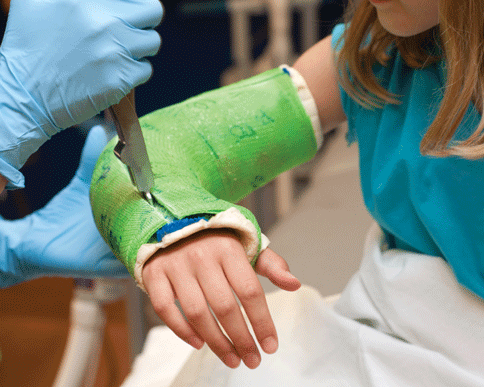 No. 1 Donors!
HOUMA — According to Donate Life America, Louisiana is the top state for organ donors: More than 64 percent of residents applying for drivers' licenses and state identification cards elected to become organ and tissue donors, nearly twice the national rate of 38 percent.
One organ and tissue donor could potentially affect the lives of up to 50 people. Recovered tissues include heart valves; bone; veins; skin; and soft connective tissues, such as tendons and ligaments. In America, about 108,000 people are currently waiting for organs, with nearly 2,000 of those in Louisiana. According to an article by the Associated Press, a new person is added to the national transplant list every 12 minutes, and an average of 18 people die each day while waiting for a transplant.
Jeanette Slakey, executive director of the Legacy Donor Foundation, said in the AP article that more than 1.9 million people have registered for Louisiana's Organ and Tissue Donor Registry; the goal is to get up to 2.2 million by 2013.
"People in Louisiana are very generous," Slakey said. "We've been through a lot, and we know how to give."
Shredding for Silence
SHREVEPORT — When most people think of shredding documents, they think of protecting themselves from identity theft, not helping children with special needs. But thanks to the Shredding for Shriners event put on by the East Shreveport Rotary, they can do both!
The event, now in its third year, invites area residents to bring personal or sensitive materials to the Shreveport Shriners Hospital for shredding in exchange for a donation to the hospital. This year, the event, co-sponsored by Shred-it of Shreveport, raised more than $8,000 to purchase a quiet cast removal system, which should help to lessen the anxiety young patients feel.
"Cast removal can certainly be a stressful experience for patients," Shreveport Hospital Outpatient Director Kim Blankenship said in a press release. "Not only can a standard cast removal device be quite loud, but the heat generated has the potential to pose an issue. With our new cast remover, there is substantially reduced noise and absolutely no heat. Because of the efforts of the East Shreveport Rotary, we are thrilled to offer our patients an infinitely more comfortable cast removal process."
For their part, the Rotarians look forward to making many more donations to the hospital in years to come. Fred Krieg, event co-founder and club president, said in a press release: "Our third annual Shredding for Shriners event proved to be our most successful yet, and we are proud to help supply the Shreveport Shriners Hospital with devices that help provide a pleasant overall patient experience."
Saving Babies, Born and Unborn
BATON ROUGE — The Maternal Child Health Program within the Louisiana Department of Health and Hospitals has launched two new programs: "Make the Call Because Your Baby Can't" hopes to improve access to prenatal care, and "Give Your Baby Space" aims to reduce accidental suffocation that can occur through bed-sharing.
The number of women who access prenatal care has vastly improved in Louisiana, but 13 percent of women still do not have prenatal care in the first trimester of pregnancy, and in the Greater New Orleans area, that number is as high as 16 percent. The "Make the Call Because Your Baby Can't" campaign urges pregnant women to find out more about the services available to them by calling (800) 251-BABY (2229) or visiting www.1800251Baby.org.
The second program, "Give Your Baby Space," started as a way to educate parents and caregivers about ways to reduce infant deaths from accidental suffocation, which is the leading cause of injury-related infant death in Louisiana. Among babies 1 month to 12 months, 53 percent of injury-related deaths are caused by suffocation, with the statewide suffocation rate more than double that of the national rate.
Ways to reduce the rate of suffocation include putting babies to sleep on their backs in safety-approved cribs with firm mattresses and no pillows, bumpers, comforters or soft toys and making sure no loose cords are anywhere near babies' sleep environments.
For more information, go to www.GiveYourBabySpace.com.