Health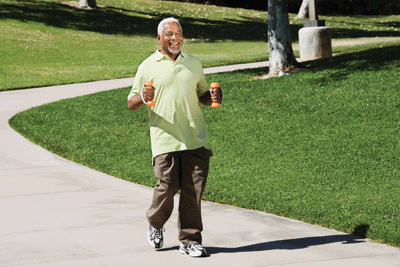 Statewide Health Care Options Move Forward
BATON ROUGE –– Amid debate, Gov. Bobby Jindal and his administration are preparing to move ahead with a plan for "coordinated care networks," with a statewide implementation beginning in 2012 that will cover 830,000 Medicaid recipients. The proposed new program would cover about two-thirds of Medicaid recipients enrolled today, most of whom are children. The program would begin in the Greater New Orleans area; followed 60 days later by implementation in the Baton Rouge, Acadiana, Lafourche and Terrebonne areas; and then followed 60 days after that by implementation in the rest of the state. State Department of Health and Hospitals Secretary Bruce Greenstein said the administration wants to see two different models operating: an insurance-based one and one in which health care providers drive the system but it's not operated by state government. The other model in the administration's proposal is one that maintains a "fee for service" system, which would be run by a nonstate entity that would form provider networks similar to those in the insurance model, according to a January 2011 article by the Associated Press. The Coalition to Protect Louisiana Healthcare is working on a different version that would involve a partnership between the state and health care providers in a system of "community care." A similar program went statewide in North Carolina in 2007, leading to $200 million to $300 million in Medicaid savings.
Under that plan, the state maintains oversight.
Curcumin May Prevent Certain Cancers
SHREVEPORT — Nutraceuticals, naturally occurring food products that have therapeutic properties, are being used more frequently for hindering the creation and growth of cancers, and curcumin is no different. Curcumin is a substance in the Indian spice turmeric, which Dr. Cherie-Ann Nathan, a professor in the Department of Otolaryngology/Head and Neck Surgery at LSU Health Sciences Center at Shreveport, is studying as a preventative measure against head and neck cancer progression. Nathan received a two-year grant of more than $300,000 from the National Institutes of Health in order to conduct this study after she collected promising early data regarding curcumin's ability to arrest the growth of head and neck cancers.
Post-Katrina Mold Exposure Not Linked to Future Health Problems
NEW ORLEANS — Because mold and dampness are linked to respiratory problems, people living in New Orleans after Hurricane Katrina were concerned that the mold in their homes could affect their respiratory health. However, researchers at the Tulane School of Public Health and Tropical Medicine found that there is no additional risk for these residents. Felicia Rabito, associate professor of epidemiology, led a study to determine if residents living in New Orleans post-Katrina were at higher risk for mold allergies. The study observed more than 500 patients who went to the allergy, asthma and immunology clinic of the Ochsner Health System for mold reactivity for three years after Katrina. The participants took a skin-prick test for various types of mold and filled out a survey concerning their exposure to mold and dampness. The results, published in the Journal of Allergy, showed that people exposed to mold did not appear to have a higher rate of mold sensitivity than those who were not exposed. New Orleanians can breathe a sigh of relief.
Cardiovascular Center Coming to RMCA
LAFAYETTE — A new cardiovascular center, with state-of-the-art technology and Louisiana's first hybrid operating room, will soon open at the Regional Medical Center of Acadiana. RMCA's executives, directors, frontline staff and cardiovascular surgeons have decided to replace unused space on the third floor with the new cardiovascular unit. As of now, cardiac patients are moved from floor to floor during the process of surgery, so this will allow them to stay on one floor while physicians will be able to work more efficiently. The new unit will consist of two cardiovascular operating rooms, a new catheterization/coronary laboratory, a cardiovascular intensive care unit and inpatient and outpatient rooms. The hybrid operating room will have multiple monitors, lights, heart and lung pump capabilities and its own X-ray machine. RMCA hopes to open the new cardiovascular center by early 2012.