Health Beat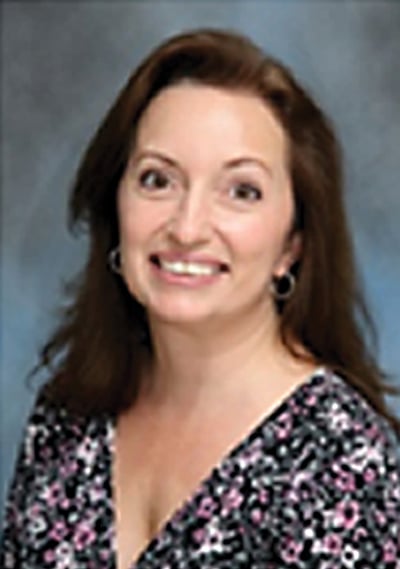 Maria Blanco, Assistant Professor at the Human Development Center in the LSU Health Sciences Center New Orleans School of Allied Health Professions, now serves as an Act Early Ambassador for the Centers for Disease Control and Prevention's (CDC's) "Learn the Signs, Act Early" Program. Her tasks include educating Louisiana parents, health care professionals and early educators about signs of autism and other developmental disabilities as well as the importance of taking early action regarding concerns about childhood development. The Act Early Ambassadors project is a collaboration between the CDC's National Center on Birth Defects and Developmental Disabilities, the Health Resources and Services Administration's Maternal and Child Health Bureau, the Association of Maternal and Child Health Programs and the Association of University Centers on Disabilities.
---
St. Margaret's at Mercy, the newest concept in nursing homes, recently opened in Mid-City. The 115,000-square-foot community living space accommodates 116 residents in a home-like environment, employs more than 125 individuals and will generate an estimated $10 million annual economic impact for Mid-City. The facility features distinct household settings, allowing residents more dignity to live more independently in their own community. "St. Margaret's community is geared to older individuals who appreciate living independently within a lively community, but who would also like occasional help with daily challenges, including housekeeping, cooking and maintenance," says Larry Stansberry, CEO of St. Margaret's.
---
Ochsner Health System has announced the move of its women's services departments from the Jefferson Highway location to a state-of-the-art Women's Pavilion at Ochsner Baptist hospital, which is currently under construction. It will open this winter on Napoleon Avenue. The Women's Pavilion will provide the ultimate in safety, comfort and quality care for women and their families in a top-notch, brand-new facility. All women's services departments currently located at Ochsner Medical Center on Jefferson Highway, including OB/GYN clinics, Labor and Delivery, Maternal Fetal Medicine and Gynecologic Robotic Surgery, will move to the Women's Pavilion at Ochsner Baptist. Ochsner's Neonatal Intensive Care Unit will also move to Ochsner Baptist.