Health: Medical News in Louisiana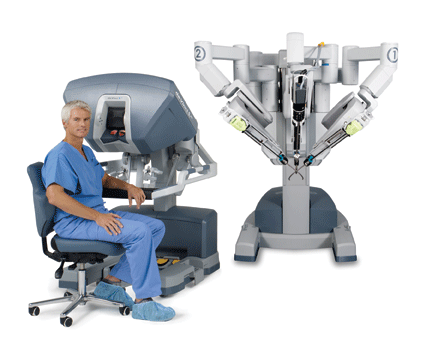 Surgery Patient Tracker debuts at Rapides Regional
ALEXANDRIA – Family members of people undergoing surgery now have the ability to track their loved ones' progress, thanks to technology at Rapides Regional Medical Center. The new Surgery Patient Tracker provides up-to-the-minute progress reports on patients once they are ready for surgery to begin. Following surgery, doctors still meet with family members, but the Surgery Patient Tracker allows families to be informed before the physicians arrive. "It is primarily to help inform patients' family members of their status" from the time they enter the surgical process until they are finished, said Charlotte Pate, Rapides Regional Medical Center's director of Perioperative Services. A 60-inch flat-screen monitor, mounted to the back wall of the surgery waiting area, runs 24 hours a day, seven days a week, and there is no limit to the number of patients it can handle. To protect privacy, patients are assigned numbers rather than having their names displayed on the screen; the information on the monitor does not contain any medical or health information nor does it list the type of surgery – all of that remains confidential. As the patient moves through each area, the patient's nurse is responsible for updating the board.
Willis-Knighton surgeon pioneers new technology
SHREVEPORT – Robotic surgeon Dr. William L. Norwood of Shreveport's Willis-Knighton Medical Center was the second surgeon in the United States to remove a diseased gallbladder with just a small incision through a patient's navel with a new FDA-approved technology called da Vinci Si Surgical System. The system enables cholecystectomy (gallbladder surgery) with a single incision; it also provides enhanced precision; stability, control; and 3-dimensional, high-definition visualization and is an effective, minimally invasive alternative to open surgery. Willis-Knighton Medical Center is one of only five epicenters in the country that offers the da Vinci Single-Site surgery. Norwood, who has been a surgeon for more than 35 years, has performed thousands of operations and has served as chief of staff and chief of surgery at Doctors' Hospital and Willis- Knighton.
Ochsner launches line of vitamins
NEW ORLEANS – Vitamins and supplements are not regulated by the Food and Drug Administration, which can create differences in quality control among various brands, says Dr. Carl "Chip" Lavie, medical director of Cardiac Rehabilitation and Prevention at John Ochsner Heart and Vascular Institute. To help diminish the discrepancies, in January Ochsner Health System announced its debut of 15 private-label vitamins and supplements that are now available for purchase at www.ochsnervitamins.com.
The product line includes multivitamins for men, women, children and seniors; Omega 3; vitamins D and C; and others. Vitamins and supplements are priced starting at $6.99. Ochsner contracted with the NSF-certified Good Manufacturing Practice laboratory to ensure that the products and materials are tested for purity, efficacy and safety prior to formulation.
"Our role as a health care provider is to enhance your everyday health and well-being, whether that is preventative well-care or traditional sick care," Patrick Quinlan, CEO of Ochsner Health System, said in a press release. "Vitamins are an integral part of our daily health and wellness, and it's important to Ochsner that we provide a high-quality product to the community."