Health: Medical News in Louisiana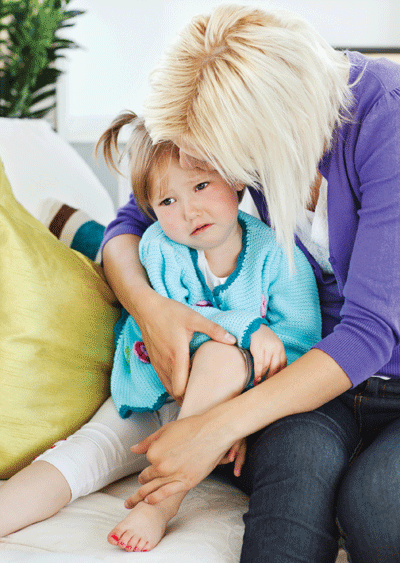 Rapides Regional Is a Top Performer
ALEXANDRIA – Rapides Regional Medical Center in Alexandria recently was named one of the nation's Top Performers on Key Quality Measures by The Joint Commission. It is the only hospital in Central Louisiana to receive this honor and one of only 405 in the nation.
The Joint Commission, the nation's leading accreditation agency of health care organizations, based this designation on data reported in 2010 regarding evidence-based clinical processes that have been shown to improve care for certain conditions, such as heart attack, heart failure, pneumonia and surgical care.
"We understand that what matters most to patients and their families is safe, effective care," said David Williams, Rapides Regional Medical Center CEO, in a press release. "That's why Rapides Regional has made a commitment to accreditation and to positive patient outcomes through evidence-based care processes. We are proud to be named to the list of The Joint Commission's Top Performers on Key Quality Measures."
New Option for Kids With Arthritis
SHREVEPORT – Nationwide studies have reported a prevalence rate of pediatric arthritis and other rheumatologic conditions, many of which have a genetic basis, of up to 400 per 100,000 children.
Now these children havea new treatment facility in North Louisiana. Drs. Vidya Raman and Sarwat Umer of LSU Health Shreveport Children's Hospital will treat children with juvenile arthritis and other autoimmune disorders at their new clinic in the LSU Health Ambulatory Care Center. This clinic is only the second of its kind in Louisiana.
Raman and Umer are specially trained to treat children with arthritis, juvenile lupus, vasculitis, dermatomyositis, scleroderma, autoinflammatory diseases and reactive arthritis. They are the first-ever physicians to provides these services in North Louisiana; previously, patients had to travel to New Orleans; Little Rock, Ark.; or Dallas to receive treatment and continuing care.
Children with rheumatologic diseases may also need regular care from eye and kidney specialists, physical therapists or other pediatric specialists, and Raman and Umer plan to work closely both with these specialists and with national groups researching childhood rheumatologic diseases.
Many early symptoms of juvenile arthritis – fever, rashes, aches, pains and stiffness – mimic other illnesses, and parents often do not think of arthritis as a possibility for young children. Early diagnosis, however, is crucial to prevent permanent joint damage, and parents who think their children may have symptoms of rheumatologic conditions should ask their pediatricians to be referred to the clinic.
"This is an exciting time to be in this field," Raman said in a press release, adding that many new medications are now available to help children with these conditions.
Top Honors for Tumor Registry
NEW ORLEANS – The Louisiana Tumor Registry at the LSU Health Sciences Center New Orleans School of Public Health earned a first place Data Quality Profile Award from the National Cancer Institute's Surveillance, Epidemiology and End Results, or SEER, Program.
The SEER Program collects cancer incidence and survival data from 17 population-based cancer registries around the nation and is considered to be the premier source of this information, with a strong emphasis on quality control.
Every year, the SEER Program evaluates the quality of the data collected by each registry, which generally includes such information as demographic data, tumortype, stage of disease and treatments.
Last year, the program selected 16 measures for evaluation, including the estimated completeness of cases, useful for calculating incidence rate; percent unknown or missing for key demographic and tumor variables; and follow-up rates, useful for calculating survival rates. Of the 17 registries, only four met all 16 data quality goals set by the National Cancer Institute. This is the second year in a row that LSUHSC's Louisiana Tumor Registry has earned a first place award and the third time overall.
"This honor not only recognizes the commitment to high quality of my staff here at the LSUHSC School of Public Health but the dedicated efforts of the staffs of the regional registries and hospital registries throughout the state with whom we collaborate," Dr. Vivien Chen, professor and director of the Louisiana Tumor Registry, said in a press release.
The data collected by the registry is used primarily to record the occurrence of cancer in a population, but it also provides avenues to be pursued in special research studies.