Hike and Bike Y'all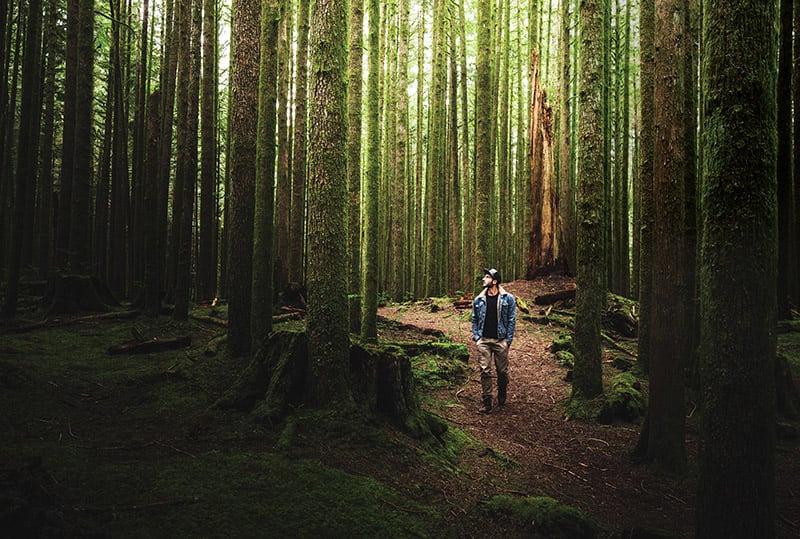 Tammany Trace
Abandoned train corridors can be reincarnated into excellent biking and hiking paths, and such was the case in St. Tammany Parish. The parish government purchased land once owned by the Illinois Central Railroad and created the Tammany Trace, a 31-mile asphalt trail that takes visitors from downtown Covington all the way to Slidell and, in the process, through the historic towns of Abita Springs, Mandeville and Lacombe.
The Tammany Trace is one of several designated trails for hiking and biking use in Louisiana, offering visitors and residents alike chances to be active and immerse themselves in the state's unique natural environment.
Since the Tammany Trace covers so much territory, each section provides different experiences.
"The Trace has something for everyone," said Patrick Brooks of Brooks' Bike Shop in Covington. "Covington to Abita is an easy trip, good for kids and grandmas. Serious riders might want to do the whole Trace, which is 62 miles roundtrip."
Brooks' rents bikes by the hour and by the day at three locations along the Trace, with the majority of visitors exploring the stretch between Covington and Mandeville and throughout both towns. Probably the most popular, Brooks said, is the Covington to Abita Springs portion, a 2-mile ride to the Abita Beer brewery and another mile and a half to its brew pub, a great stopping off point for those wishing for refreshment or lunch.
"Abita is probably the number one ,destination because of the brewery and brew pub," he said. "And Abita Springs is a cool little town."
Abita Springs to Mandeville is a long ride, not recommended for kids, Brooks added. A Mandeville ride, however, can include a trek along Lake Pontchartrain and Old Mandeville.
Creole Nature Trail
There's 180 miles to explore along the Creole Nature Trail All-American Road in southwest Louisiana. The trail heads south from Interstate 10 on either side of Lake Charles and does a long stint along the shores of the Gulf of Mexico, so visitors will experience lakes, marshes, bayous and seashore, among so much more.
Bikers can tackle small sections or ride the entire trail, heading down one side from I-10 and biking up the other. Hikers may prefer the boardwalks at specific locations, ones that stretch out into wild areas where exotic birds and alligators may be found. South of Hackberry, for instance, the Blue Goose Trail and observation deck covers a marshland full of waterfowl, with a one-mile primitive walk to Calcasieu Lake. The Wetland Walkway further south allows for handicapped viewers.
To the far east is the Lacassine National Wildlife Refuge with its 3-mile wildlife drive that takes visitors to "The Pool," also popular with waterfowl and seasonal birds. And along the coast, there are beaches, jetties and piers to enjoy.
Lincoln Parish Park
Mountain bikers don't have to travel to mountains to get their fix on. Lincoln Parish Park north of Ruston offers a mountain bike trail that Mountain Bike Action Magazine ranked among the nation's top venues. The trail was created by mountain biker James Ramsaur, with help from Louisiana Tech University.
There's a 10-mile challenging loop for the advanced biker that comes with "Tomac Hill," a 120-foot ski jump downhill. A smaller 4-mile bike trail is available for beginners. For hikers, there's a 1.25-mile paved walking path that circumvents a lake, plus trails that wind off through the woods.
Special biking events happen regularly in the park, including the 28th Annual Piney Hills Classic MTB Festival to be held Sept. 20.
For more ideas on where to hike or bike this fall, visit louisianatravel.com.
---