Hollywood South's Hot Streak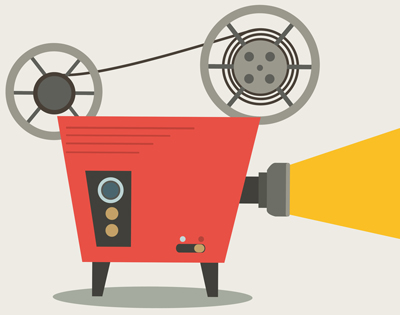 Star sightings and sophisticated sound studios, simulated gunfire and pyrotechnics are nothing new to residents of "Hollywood South" or "LA South" as actors and crew members now refer to Louisiana, which is now giving Los Angeles a real run for its money.

Stolen
Things are always blowing up in the Pelican State, but no one seems to be complaining. In August, 2013, Baton Rouge residents were alerted by airport officials that fake explosives would be occurring on the north end of the airport field for Left Behind, the latest in a string of Louisiana-shot films for former New Orleans resident Nicolas Cage, whose other Louisiana-shot films include Stolen, Seeking Justice, Drive Angry, The Bad Lieutenant: Port of Call New Orleans and Cage's directorial debut, Sonny.
In October, a similar alert went out to residents of Uptown New Orleans for 22 Jump Street during filming near Tulane University on St. Charles Avenue. Long lines of huge production trucks filled with costumes, lighting and food equipment are a common sight in cities such as New Orleans, Shreveport and Baton Rouge, while other towns throughout the state including Lafayette and Alexandria continue to expand their infrastructure, production capabilities and talent bases. From Shreveport to Lake Charles and Houma, location scouts and managers are scurrying for prime spots to film productions in 2014 and beyond.

Top Chef
"Top Chef" was filmed in New Orleans during the final months of 2013 to the delight of local foodies (chefs Emeril Lagasse and Susan Spicer proved to be the darlings among all the judges), and the Robertson family's fourth season of Duck Dynasty in West Monroe broke all television records with 11.8 million viewers, making it cable's most-watched non-fiction telecast in history. The Robertsons are sitting pretty with an empire projected to earn more than $44 million in 2014.

Port of Call
The buzz is that several major films will be shot in Louisiana in 2014, according to production alerts. This includes Jurassic World (starring Idris Elba, Chris Pratt, Bryce Dallas Howard), Terminator 5 (Arnold Schwarzenegger), Fantastic Four (Ioan Gruffudd, Jessica Alba, Chris Evans), 99 Homes (Michael Shannon, Andrew Garfield), and more.
"We always say that we're never really sure a film is definitely coming until we're actually on the set," says Anthony Henderson, the lead sculptor for numerous blockbuster films that have been shot in Louisiana. A "top dog" and a respected artist in pre-production circles, the former university fine arts professor oversees multi-talented crews including dozens of artists and sculptors he recruits from IATSE 478, the local film industry union, to work on major motion pictures. An accomplished sculptor whose works are in collections throughout the U.S., he is known for creating intricate, dramatic and often monumental sets for movies, from ancient city walls to massive sci-fi caves and statues that seem to be hundreds of years old.

22 Jump Street
"The film industry is the best thing that has ever happened for artists in Louisiana," Henderson says. "This is the major leagues. You have to be technically excellent, and you have to know people to get in. The union keeps the movies coming here; they fight the politicians, sign the deals, keep our wages high, and they lobby to keep Louisiana's vital tax credits in place."
---
LA South or L.A.?
Due to our outstanding tax incentives (30-percent transferrable tax credit for in-state expenditures related to a film's production and an additional 5-percent labor incentive for hiring the residents, up from an increase of the initial 25 percent) and our increasingly strong talent base, Louisiana is drawing more and more "runaway" productions from other locations this year.
This has put California lawmakers and film execs in a tizzy. In fact, newly elected Los Angeles Mayor Eric Garcetti was recently quoted in a top film industry magazine Variety as calling the situation a "state of emergency" and vows to fight "like a dog with a bone" because the movie and TV production industry is fleeing California and settling in states like Louisiana, New York and Georgia. His new film czar, Tom Sherak, laid out a blueprint for circumventing the loss of film and TV production from Los Angeles.
In November 2013, a one-day State of the Entertainment Industry show-business conference was held in a packed ballroom at the Lowes Hollywood hotel in Los Angeles. The pow-wow drew highly concerned movie executives and legislators who are determined to halt runaway productions from L.A. that are headed to other top film location hubs, including Louisiana.

Duck Dynasty
Mayor Garcetti (who appeared as the mayor of Los Angeles in the television series "The Closer") said that the annual $100 million in California's tax breaks isn't enough to compete, pointing out that the incentives are currently eclipsed by Louisiana ($150 million), New York ($450) and several other states.
Industry leaders pointed out at the conference that some of the biggest blockbusters of 2013 were filmed outside of California including Battle: Los Angeles, which was actually filmed in Louisiana.
Film and television production companies spent more than $700 million in Louisiana last year, up 800 percent in a decade.
---
Tax Incentives Fuel the Industry
Ever since Louisiana lawmakers rescued our film industry tax incentives by killing a bill in 2013 that would have reduced the state's film production incentive program, producers are feeling more comfortable again about making movies here. The incentives come up for review again in 2015.
On the heels of this announcement, The Fantastic Four declared that it would be moving production from Vancouver to Louisiana.
This marks the first Marvel-based Fox film ever to shoot in the state of Louisiana. Many of the studio's superhero movies including X-Men and X-Men: Days of Future Past were shot in Canada. Filming is scheduled to commence in Baton Rouge in 2014.
The big question that continues to generate mixed reports and controversy is whether or not Pirates of the Caribbean 5: Dead Men Tell No Tales starring Johnny Depp will be filmed in Louisiana in late 2014. Film crews throughout Louisiana are eagerly awaiting the verdict. The first four Pirates of the Caribbean films have grossed more than $3.7 billion at the box office, with a generous economic impact to the various filming locations and crews.
"They pulled the show to rewrite the script, which is not all that unusual," explains Chris Stelly, executive director of the Louisiana Office of Entertainment Industry Development. Stelly manages incentive programs targeting development of the film production, digital media (a division that has taken off like a rocket recently), sound recording and live performance industries. "As far as I know, Disney does plan on going forward with the project, and part of this movie should be filmed in Louisiana."
Producer Jerry Bruckheimer told The Playlist last June that Pirates of the Caribbean 5 will shoot in Louisiana, citing the state's tax incentives as the reason for the decision. According to the Hollywood Reporter, Bruckheimer further stated that they will be pushing the release back at least a year, to the summer of 2016. Walt Disney Studios posted an update saying that the release date is now listed as "unset" and didn't comment further on the filming schedule. Writer Jeff Nathanson is reportedly at work on a rewrite of his initial script, but it isn't yet ready for the previously scheduled March 2014 shoot.
"Big films have a very positive economic impact on the state," says Stelly. "The tax credit program supported just over $1.1 billion in sales at firms in the state last year, and $770 million in household earnings. The film industry supported more than 15,000 jobs. When we revised the program in 2009, it was kind of the watershed moment, raising the 25 percent incentives to 30 percent. Another major change occurred in 2005."
"I think that once we already established our tax incentives as the best in the nation, another consideration for producers and investors is that we have a very highly skilled workforce and an infrastructure that has grown exponentially," Stelly adds. "There are also so many distinct looks and locations in Louisiana, we have a temperate climate that is very consistent, and we also have the 'Mr. Cool' aspect that lends itself to a creative ambience. Where else can you go in the U.S. where you can get a European vibe?"
"I think Louisiana has become a top movie destination for many reasons besides our tax credits," says New Orleans actor and author Bryan Batt, who spoke to Louisiana Life from the Atlanta set of a new TV pilot for Lifetime titled Un-Real, which exposes the underbelly of reality TV. "We offer so much within a few-mile radius. For instance, in New Orleans, you have historic architecture that, with a few tweaks, can look period-perfect, and in the 'burbs you have everything from mid-century modern to contemporary, plus the best food and night life for the days off."

12 Years a Slave
Batt's character, Judge Turner, appears with an ensemble of actors including Brad Pitt and Chiwetel Ejiofo in 12 Years a Slave. The brutal and compelling movie that is generating Oscar buzz tells the true story of Solomon Northrup, a free man who is captured and sold into slavery in the pre-Civil War South. "I loved working on 12 Years a Slave. It's such an important film, and I'm honored to be a part of it," he says. Batt splits his time acting between New York and New Orleans and is perhaps best-known for his role as Salvatore Romano in the hit television series Mad Men. He owns two Hazelnut interior décor shops (New Orleans and Mandeville) with Tom Cianfichi and was instrumental in the revival and re-structuring of New Orleans' beloved Le Petit Theatre du Vieux Carré, in conjunction with the opening of Dickie Brennan's adjoining Tableau.
Developer and hotelier Sean Cummings, owner of such art-filled boutique hotels as International House and founder of Rice Mill Lofts in the New Orleans Bywater neighborhood, says that he regularly entertains stars filming in New Orleans at his hotel and also at his historic mansion on Esplanade Avenue that was formerly owned by Nicolas Cage. The mansion was also once producer Daniel Lanois' Kingsway Studio where Bob Dylan, Pearl Jam, the Neville Brothers and Cowboy Mouth recorded, among others. Prior to Prohibition, the elaborate house was the former home of "Count" Arnaud Casenave and his daughter, the notorious Germaine Wells. Cage sold the house to Cummings after partially filming Sonny there in 2002.
"From film crews to the silver-screen A-list, film industry folks have been a welcome new source of business to hotels in Louisiana," Cummings says. "The economic impact for hotels has been positive, and it has been accelerating at an increasing rate. Since exceptional design is central to the International House experience, the hotel has appealed greatly to creative people, particularly those in the film industry," he says. Most recently, both the hotel and his home on Esplanade have been used by a host of folks, from director Tarsen Singh and actor Ryan Reynolds to Rachel Bilson and Hayden Christensen, as well as from Bill Cosby and producer Carsten Lorenz. Twitter co-founder and Square CEO Jack Dorsey also ducked in recently. Stars who have frequented Cummings' hotel have included Bruce Willis, Uma Thurman, Megan Fox and Matthew McConaughey, among others.
"It's going to be interesting to see what the future holds," says Dave Whatley, a native of Shreveport and a union sculptor and set designer who moved to New Orleans several years ago to work on films. Like many in his profession, he relocates temporarily according to the film he is currently working on. Whatley has sculpted massive sets for numerous blockbuster movies such as Twilight: Breaking Dawn, Part 1 and Part 2 in Baton Rouge (where he once made a mound of fake dead bodies for a dream wedding sequence) and most recently for the "Salem" series, which is currently in production in Shreveport.
"There has always been a large L.A. presence in Louisiana as far as craftsmen coming over here to work, usually in supervisor and leadership positions in the majority of the films I have worked on. This is gradually changing," Whatley says. "We now have amassed a strong work force and the talent pool and caliber of well-trained craftsmen in Louisiana is amazing. The workforce is growing stronger and stronger here."
"Some actors and crew members say that coming to work on a major film in Louisiana is like having a paid work vacation, because they love it here," he continues. "They're helping out our tourism by staying at our hotels, eating at our restaurants and enjoying the nightlife, from New Orleans to Shreveport. All the movie industry action used to be in New Orleans, but after Katrina hit the city in 2005, sound stages started opening up in Shreveport and Baton Rouge, so that now, we have excellent production capacities throughout the state."
Stelly points out that the local union IATSE (International Alliance of Theatrical Stage Employees) that started in 2002 in Louisiana with around 200 people at the debut of the initial tax incentive program is now approximately 1,200 members strong. What's more, Louisiana boasts such top sound stages as Celtic Media Centre in Baton Rouge (which is the largest film and television production studio in the state, combining abundant stage and office space as well as a wide array of studio services rarely found outside of California or New York); Second Line Productions in New Orleans, which is the first sustainable LEED certified sound stage in the U.S.; the $32 million project was the brainchild of developer Susan Brennan, wife of restaurateur Ralph Brennan ("American Horror Story" is currently filming there); StageWorks of Louisiana in Shreveport (which began attracting numerous blockbuster movies following hurricane Katrina) and more recently, Millennium Studios in Shreveport; the Louisiana Wave Studio in Shreveport (it's the only motion picture automatic wave-making tank of its kind in the world, housed in a state-of-the-art water filming production facility), and the amazing Pixel Magic studios in Lafayette (handling 3-D productions for blockbusters including a couple Harry Potter films), to name a few. Other developments regarding sound stages, crew development and location scouts include projects underway in central and west Louisiana.
Perhaps the best recent media attention Louisiana has received among industry insiders internationally was from industry magazine P3 Update, which named the "Top 10 Places to Film in 2013" and we ranked right up there with Abu Dhabi, New South Wales (Australia), New Zealand, British Columbia, New York and California. The article notes that a variety of production studios are currently operating in Louisiana, and that we have developed a "mature and reliable" major economic tool in the incentive program that creates a clear, easy benefit that is accessible for productions of all sizes. It was reported that, with our "stable and reliable tax credit program, a diverse palette of locations, greatly skilled crew base that's 10-11 deep, and a temperate climate, it's no surprise that Louisiana make P3's top-10 list almost every year." Popcorn, anyone?