Home: Keeping It Simple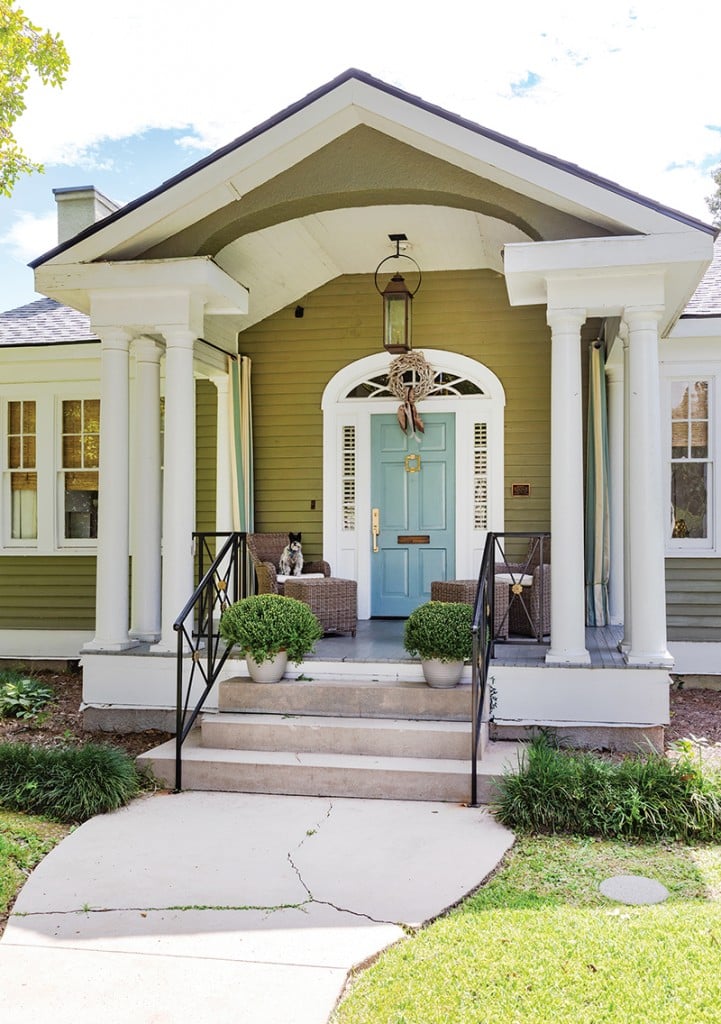 When artist Helen Bolin purchased her 1931 Baton Rouge bungalow in 1996, it had no air conditioning and was in need of updates. What the cottage lacked in modern conveniences, however, it made up for in original charm and green space.
"I always loved the Garden District area," says Bolin, who grew up in a nearby neighborhood. "I waited until the perfect house came along."
Bolin has since renovated the house in three stages, which included adding central air, restoring the original fireplace and hardwood floors, enclosing a sleeping porch and most recently, gutting and remodeling the kitchen. A fourth renovation that will add a porch is also in the works.
The goal throughout has remained constant: to stay true to the architecture of the house, while maximizing its 1,440 square-feet of space with simple lines and an open flow.
"If you have a small space, the key is keeping everything very simple," says Bolin, who worked as an interior decorator before turning to art fulltime.
While preserving some architectural features was important to Bolin, she found that eliminating others, such as doors and transoms, helped open the floorplan. To that same end, she kept the palette light, painting walls, trim and ceiling Benjamin Moore's Ballet White; hung linen curtains that blend with the white of the walls from ceiling-height rods that draw the eye upward, and designed custom furniture ideally suited to the dimensions of the rooms.
The kitchen, which measures 12 feet by 12 feet, posed the greatest challenge, but Bolin devised a minimalist, all-white arrangement that allowed for everything she needed without adding on. She reconfigured the space to include a built-in stove and an island, opted for clutter-free open shelving rather than a backsplash and upper cabinets, added new shutters and installed undermount appliances. The refrigerator is in the island, as are the freezer drawers and microwave.
By removing the hot water heater from the existing butler's pantry and relocating it to the attic, she gained extra space, now outfitted with open shelving as well.
Rather than tear out the Mexican tiles she added to the kitchen in a previous renovation, she painted them the same Ballet White as the rest of the room and used accents of turquoise against the neutral backdrop.
Bolin's visually-expanding, monochromatic simplicity is also designed to give the art importance. Works in the home include pieces by Louisiana artists Lisa di Stefano (a close friend) and George Marks, and Austin artist Meredith Purdue, as well as pieces by Bolin herself.
Layerings of animal hides, which Bolin loves, and metallics, which she uses in many of her works, are part of the pared-down aesthetic, as are keeping things organized and in step with her needs. After taking a renovation break, she's looking forward to her new back porch for indoor and outdoor living.
"It's evolved over the years," she says. "I add as I go."