In The Pipelines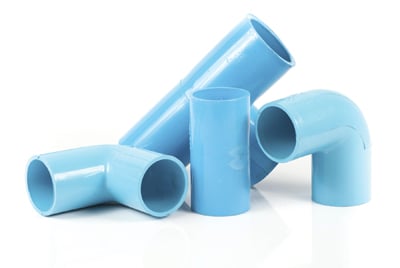 The Louisiana Economic Development department, whose function is to draw new business and jobs to the state, scored a "win" of a different type this past spring when Site Selection magazine rated Louisiana the second-most economically competitive state for 2014. The magazine took note of Louisiana's record of new and expanded facilities, high capital investment and job creation. Here are a few highlights of economic growth during the past few months.
Pipe Fabrication
LIVINGSTON A plant seen as the foundation for the fastest-growing industrial pipe fabrication operation in the world will employ more than 500 people in Livingston Parish when it opens in mid-2016, its owners said recently. Epic Piping President Kent Shepherd said the company will invest $45 million to build a 200,000-square-foot plant equipped with advanced robotics that will speed pipe fabrication for a host of industries. The company will build on a 70-acre site southwest of the I-12 interchange at La. Highway 63. Shepherd said the high-tech plant will be the first of its kind
Building on plywood
FLORIEN One of the largest producers of plywood and engineered wood products in North America is putting $43 million into an expansion that will solidify its impact on central and southwestern Louisiana. Boise Cascade's wood products operations employs about 1,200 people in the state. The upgrade of its Florien plant will enlarge storage space and add new press equipment. The mill supplies veneer for another Boise Cascade facility that makes engineered wood products in nearby Alexandria. The company also has a plywood mill in Oakdale.
Shintech, redux
PLAQUEMINE A company that made Louisiana headlines a decade ago with a manufacturing commitment in Iberville Parish is back in the news with an expansion. Shintech, a North American subsidiary of Japan-based Shin-Etsu Chemical Co., announced that it will invest $1.4 billion to add the capability for ethylene production at its existing plants, where it primarily makes PVC and vinyl chloride monomer, a key ingredient for PVC plastics. Shintech expects to complete the project in 2018, adding about 100 new jobs to the 335 positions at its plants in Plaquemine and Addis.
Tubing for profits
HOUMA International energy services provider Hunting PLC, which recently completed a $62 million industrial expansion in Terrebonne Parish, said it will add a 300,000-square-foot plant aimed at broadening its offshore services. About 100 local workers now employed with the company make wireline and coiled tubing, and completion accessories used in offshore well construction. A representative of Hunting, which is based in London and has a subsidiary in Houston, said that growing the company's presence in south Louisiana will enable it to improve service to industry along the Louisiana and Texas coasts. The plant also will manufacture and ship products to global distributors.
Waste with a purpose
PORT ALLEN As industry grows across South Louisiana, so does industrial waste, and a Georgia-based company plans to deal with that waste in a new way at a plant in Port Allen. Thermaldyne is putting $19 million into a hazardous waste remediation facility that its owners say will offer "green" waste treatment. The plant will use heat to separate contaminants from solid waste streams, such as soil, sludge or filter cake found in the petrochemical and oil and gas industries. The process breaks down the materials rather than sending them through traditional disposal or storage methods such as landfills. The owners say the byproducts of the process can be repurposed, including use as asphalt. When completed in mid 2016 at the 200-acre USA Rail Terminal industrial park, the plant is slated to employ about 45 people.
Back to the future?
SHREVEPORT The north Louisiana region known as the Haynesville Shale, which generated considerable wealth around the oil and natural gas extraction process known as fracking, has languished lately thanks to a decline in oil prices. But now some in the industry are looking to an older, sands formation that might hold new opportunities. The Shreveport Times reported recently that the Cotton Valley formation in Caddo, DeSoto and Lincoln parishes could spark a "mini boom" because it does not require fracking, which is an expensive process, and instead lends itself to traditional and directional drilling methods. The newspaper reported that Cotton Valley had earlier been seen as promising, but was largely forgotten when the Haynesville Shale became hot and erupted with fracking activity.