Inaugural Louisianians of the Year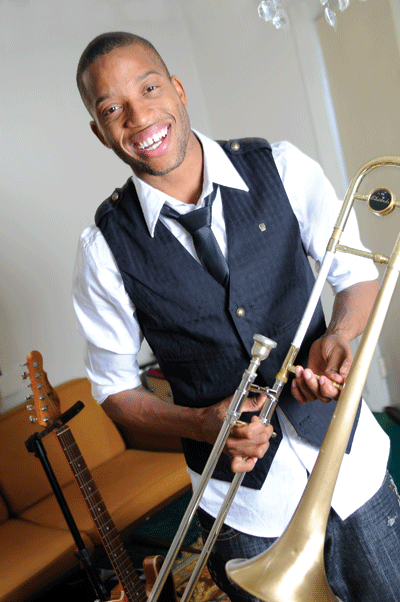 We present here our first class of Louisianians of the Year. In doing so we defined some key categories: Conservationist, Visual Artist, Civic Activist, Educator, Celebrity, Chef, Musician and Entrepreneur. There are other important, higher profile categories that we could have looked at – politics and sports being among them – but these chosen eight represent to us an impressive cross-section of local creativity. Thanks to all of them for their good works; thanks to all of you for providing an active state in which those works can be appreciated.
Entrepreneur
Daryl Byrd
Banker / Lafayette
A little bank that could and did – with help from the CEO.
Recent years have not been good ones for banks around the country. A slow economy and rising loan problems took a toll on many institutions. But Louisiana banks have fared better, and one based in Cajun Country has been a standout.
The reasons for the success of Lafayette-based IBERIABANK are many, but most of them boil down to one name: Daryl Byrd.
The president and chief executive officer of IBERIABANK joined the company in 1999 after cutting his teeth on institutions owned by First Commerce Corp. in Lafayette and Alexandria. When First Commerce was purchased by Chicago-based Bank One, Byrd landed a new job as Bank One's top executive in the New Orleans region. But he didn't stay for long.
"The title sounded great, but what we had to do every day wasn't all that much fun," he recalls.
What did appeal to Byrd was the idea of heading a smaller bank and competing, David versus Goliath-style, with Bank One and large Louisiana banks such as Hibernia and Whitney. The opportunity to do exactly that arose when directors of IBERIABANK invited him to take the helm.
"I told the board I felt confident that we could compete well and grow the company," Byrd says. "It looked like an exciting entrepreneurial opportunity and a lot more fun than what I was doing."
During the next several years, Byrd engineered IBERIABANK's purchase of banks in Lafayette, Baton Rouge and Monroe. Then in 2007, around the same time that other Louisiana banks were chasing the hot real estate borrowing action in Florida, Byrd chose instead to expand into Arkansas. IBERIABANK purchased three institutions in the state over the next two years. "It was a chance to diversify geographically," he says.
It turned out to be a good move. As economic conditions deteriorated in many parts of the country, Florida's real estate market got smacked, and banks that held loans there stumbled hard. Some of those banks collapsed as a result; others that stayed on their feet are still paying the price.
Meanwhile, IBERIABANK's investments in Arkansas and elsewhere turned out well, which is why the bank had the capital strength to make a big move into the New Orleans market during the past year by purchasing Metairie-based Omni Bank.
After also adding Cameron State Bank of Lake Charles to the mix last summer, IBERIABANK became the largest financial institution based in Louisiana.
"We've tried to expand into markets that we know well and make strategic investments for future growth," Byrd says. It appears he's on the right track.
Music
Troy "Trombone Shorty" Andrews
Musician / New Orleans
The real New Orleans deal, 'for true.'
In a city as musical as New Orleans, young talent does not easily rise to the top. Up against scores of outstanding musicians who live and perform just down the street, young hopefuls need a special combination of skill, style, ambition and energy just to get noticed.
Troy Andrews has the goods. The 26-year-old started blowing a horn at the age of 4, and like some other prodigies born in the cradle of jazz, he started playing early on with neighbors and friends who were among the best.
"I've been around a lot of older musicians my entire life, playing and being a part of it for real," he said in a recent interview before a performance at One Eyed Jacks in New Orleans. "They didn't look at me as a child star. … I was just learning the real deal at a very young age."
So well did he learn it that the boy, dubbed Shorty as a child, quickly grew into a performance phenomenon who is making waves in the recording business, as well.
His 2010 album, Backatown, snagged a Grammy nomination and established a multifaceted signature sound that Shorty calls "supafunkrock."
On his recently released album, For True, Shorty was joined by guests including English guitar legend Jeff Beck, rocker-rapper Kid Rock and Grammy-winning musician Lenny Kravitz, along with renowned hometowners Ivan and Cyril Neville and the Rebirth Brass Band. Shorty recently was a featured guest musician on a release by Eric Clapton.
Kravitz, a New Yorker who has a long history of living and performing in New Orleans, gets credit for "discovering" Shorty in 2005 and taking him on tour with his own band, setting the stage for Shorty to launch on his own.
Today, on albums, local stages and tours that take Shorty and his Orleans Avenue band around the world, the group delivers high-energy performances that feature an unusual mix of rock, funk, jazz, hip-hop and soul, with many of the compositions written by Shorty.
His rising star got a big lift from the HBO television series Treme, in which Shorty played himself in a recurring role, and from countless appearances ranging from the world's biggest jazz, blues and rock festivals to guest slots with TV big guys David Letterman, Jay Leno, Jimmy Kimmel and Tavis Smiley.
While Shorty seems to take his fame somewhat in stride, he's not taking it for granted.
"I was given an instrument at 4 years old," he says. "The city and my neighborhood and the great musicians I grew up under gave me a platform and a foundation. Now it's about me taking what they've given me and making it the best I can."
Culinary
John Folse
Chef / Gonzales
Business-savvy kitchen pro lives, breathes Louisiana.
It was the Monday morning after the LSU Tigers had whooped the Alabama Crimson Tide, and chef John Folse was feeling pretty whooped himself. He had just returned from Tuscaloosa, Ala., where he and two other chefs had cooked more than 3,000 pounds of seafood gumbo for hungry football fans.
"It was the largest seafood gumbo ever made," he says, having documented the information with Guinness World Records.
Proceeds from the gumbo sales went to charities to support Alabama's recovery from a 2011 tornado. Thus the event joined the list of philanthropic efforts that have typified the career of one of Louisiana's best-known culinary figures.
Folse says that becoming a chef was almost inevitable for a boy born to a St. James Parish family of eight that was headed by a father who hunted and trapped to earn a living. Folse's mother died when he was 7, and his dad subsequently made sure that all the kids knew their way around the kitchen.
They learned about wild game and the native foods and seasonings of South Louisiana, but Folse also credits his deep understanding of Cajun and Creole cuisine to a black woman who cooked for the family after his mother died.
"She was a fabulous cook, and she taught us not only about diversity and the community but showed us how to make sausage and hogshead cheese," he says.
Folse started putting his knowledge to work in 1978 when he launched Lafitte's Landing Restaurant in Donaldsonville. The spot quickly gained a following among both locals and tourists.
The restaurant's success helped put chef John Folse & Co. on the culinary map and sparked the chef's expansion into other activities: catering; manufacturing of food products including soups, sauces, entrées and specialty products; cookbook publishing; a radio and television cooking series; a bakery; a dairy offering fresh and aged cheeses; and a cooking school, the John Folse Culinary Institute at Nicholls State University in Thibodaux.
"I'm proud to be one of the Louisiana chefs who has been entrusted with bringing the message of Louisiana food around the world," he says. At age 65, he's not even close to being finished.
Folse and fellow chef Rick Tramonto, founder of acclaimed fine dining restaurants in Chicago, have teamed up to open Restaurant R'evolution in the Royal Sonesta Hotel in New Orleans. Folse says the French Quarter eatery – his first restaurant in the city – will be a "showcase" of local history and, more important, the food will be "authentic" Louisiana.
"I want people to say, 'Wow, this is the best crabmeat-stuffed fillet of flounder I've ever put in my mouth,'" he says.
The restaurant is slated to open in early March.
Celebrity
Troy Landry
Alligator-hunter / Pierre Part
Fame won't change the king of the swamp.
How many Cajuns does it take to wrestle an angry 12-foot alligator into a pirogue? If their name is Landry, just a couple will do.
In the scary and mysterious wilderness of America's largest swamp, only denizens with deep roots are truly at ease, and Troy Landry and his sons are the real deal. Landry has spent his life plying the waters of the Atchafalaya Swamp and earning a living by capturing what he finds there.
"I've been trapping and hunting since I was little bitty," he says.
The Pierre Part native, nicknamed by friends the "king of the swamp," likely would have continued his trade without creating a blip
on anyone's radar had it not been for cable television's History Channel.
A few years ago the producers at Arts & Entertainment Network got the wild hair to create a reality show focused on alligator-hunters. It didn't take them long to find Landry, and it took very little time for Landry to become a star.
With its third season now in production,Swamp People has become the most-watched show on the History Channel. The second season delivered record numbers for the channel, and the season finale snagged 5.5 million viewers.
The show follows Landry, his son Jacob and a handful of other hunters as they go about their dangerous work night after night during the short annual gator-hunting season. Wielding hooks, ropes and plenty of guts, they work the moonlit waters to find and capture gators by the dozen. Of course, the only sure way to kill the critters is with a rifle shot between the eyes.
"Choot 'em!" Landry frequently shouts at the appropriate moment in his quirky Cajun brogue.
Even his phrase has become a star, spawning its own Web site where Landry's fans can buy Choot 'Em caps, T-shirts and ringtones.
Landry can hardly believe the fame the show has brought him. "Everywhere we go, the people come out with their little kids, and they're so excited," he says.
"We've had people almost pass out, like we're some real movie stars."
Landry is grateful for the rewards the show has brought his family: "It's opened a lot of doors for my boys and me." But he says his stardom won't change the way he lives – or where.
"The little street I live on – my mama and daddy live right down the street, and all three of my brothers and my three sons are close by, and
my wife, Bernita, works over at the school."
Landry enjoys the traveling he's done since the show became a hit. "I like to visit other places, but I'll always come back," he says. "The bayou is who I am."
Visual Arts
Jenny Ellerbe
Photographer / Monroe
Louisiana landscapes through a lens.
The idea of using a kayak to explore Louisiana bayous didn't occur to Jenny Ellerbe until "sort of late," she says, perhaps because of the demanding schedule she'd kept during a 20-year career as a pediatric intensive care nurse. Even though the Monroe native had grown up smack in the middle of a region considered a sportsman's paradise, "I was not really an outdoors person," she says.
That changed one day when Ellerbe, who had for years done amateur photography, decided to seek a new view of her surroundings – from a kayak on the bayou.
"In a kayak, you're down at the water level," she says. "Winding through the cypress trees and Spanish moss, I was actually in the middle of it. It was like the light bulb came on, and I said, 'Oh, my God.'"
The experience sparked a connection with her environment that Ellerbe had never felt before. "I rediscovered the wetlands of northeastern Louisiana and probed their depths with the reverence of a first-time explorer," she wrote in a statement about her art.
Ellerbe's photographic depictions of Louisiana and its wildlife have landed her work in the permanent collections of the Museum of Fine Arts in Houston and the Masur Museum of Art in Monroe.
Through exhibitions at galleries in sites from New Orleans to Dallas to Boston, her work garnered an audience that she has expanded through her books, including the 2008 hardcover monograph, Here is Home, and the more recent Lenswork Extended #89.
Ellerbe's moody black-and-white photos give emotional expression to the bayou scenes and rural landscapes of Ouachita, Union, East and West Carroll, Morehouse and Richland parishes, a region she says will always be home.
"Even if I moved away, I would be coming back all the time to photograph it," she says. "I'm just so connected to this place and land, I can't imagine not coming back to it."
In a departure from her landscape photos, Ellerbe's latest project deals with documenting the ancient Indian mounds of northeastern Louisiana, which date back thousands of years.
"I'm working with archeologists to find the mounds and contact land owners to get permission to photograph," she says. Her goal is to create a photographic display that can be taken to schools and libraries to help explain the mounds' significance and encourage preserving them rather than "just plowing them under."
Ellerbe's photographs can be seen at jennyellerbe.com.
Wildlife Conservation
James Dickson
Forestry professor / Ruston
When he talks turkey, experts listen.
He was an undergraduate at the University of the South in Sewanee, Tenn., when he got the itch to visit Louisiana. You might assume that James Dickson, like untold numbers of other college students, was simply feeling the lure of Bourbon Street, but you'd be wrong.
"I came to Louisiana to see a swamp," Dickson says of the trip he made more than 45 years ago.
His first glimpse of a cypress bog, drenched in the somber hues of a netherworld and teeming with rarely seen creatures, drew Dickson in.
"Louisiana is so different from other places – the marsh, the bottomland hardwoods, so many people of different ethnicity, the Cajun culture – I was intrigued by all of it," he recalls.
Today, Dickson looks back on a career filled with efforts to understand, document and preserve Louisiana's unique natural environment. With a master's degree from the University of Georgia and a doctorate from Louisiana State University, the Frank Merritt Professor of Forestry has spent the past 12 years at Louisiana Tech University, where he is coordinator of the Wildlife Habitat Management Program.
Dickson has racked up dozens of awards for his scholarly works and efforts to broaden public understanding of Louisiana's forests and wildlife. His investigations helped define wildlife relationships in Southern forests and expanded professional knowledge of the birds, small mammals, deer and amphibians that populate these regions. Through hundreds of presentations to professional and lay audiences, he contributed to better wildlife management practices and habitat models nationwide.
One of his biggest achievements was completion of The Wild Turkey: Biology and Management, a book that was instrumental in the conservation of the birds and
is now seen as the bible of wild turkey management.
"We've been able to return a species that was limited to a few pockets in mostly remote places and really bring it back big-time," he says, reflecting on the book and his leadership in the National Wild Turkey Federation.
More recently, he compiled the award-winning Wildlife of Southern Forests: Habitat and Management, which he wrote with several other wildlife experts.
The father of two says the message he's aimed to spread through his work has to do with humans' responsibility to the natural environment. "We are part of the land," he says, "and with that comes responsibility to perpetuate the resources as best we can."
Civic Activism
Gina Womack
Advocate for incarcerated children / New Orleans
Offering support for jailed and castoff kids.
When she landed a job with the Juvenile Justice Project of Louisiana in the late 1990s, Gina Womack was grateful. She had recently separated from her husband and needed the work to help support her three children. But she had no inkling of what the job would become.
"As an office administrator, I was doing books, budgets, payroll and also answering phones," she says. "That's when I really learned what was going on."
Many of the phone calls came from children who were in juvenile detention facilities or from their parents who said their kids in the facilities were being mistreated.
"I thought parents needed a way to talk to each other and share information," Womack says.
She decided to form a support group for the parents, and in no time her effort snowballed.
Recently, Womack, her staff and many supporters celebrated the 10th anniversary of the Families and Friends of Louisiana's Incarcerated Children, a statewide organization that works to improve the lives of young people involved in the juvenile justice system.
In September, Womack, as co-founder and executive director of the organization, received the national Alston Bannerman Fellowship award, presented by the Center for Social Inclusion. She was one of six fellows selected from around the country.
"I'd like to say I had some brilliant idea, but I didn't," she says of the organization's growth. "Our support group turned into parents really getting a sense of their power."
The thousands of young people who are placed in detention centers and jails each year range from kids who are first-time misdemeanor violators to repeat offenders who could be headed for a lifetime of crime. Most come from low-income households, and many have dropped out or been expelled from school. What many also share is the lack of opportunity to turn their lives around.
The Families and Friends group aims to re-route the school-to-prison pipeline in several ways, including reducing unnecessary school suspensions and expulsions that funnel kids into centers offering little chance of rehabilitation.
The group also formed the Parent Leadership Project to encourage more positive behaviors in the classroom and at home.
One of the organization's biggest successes was the passage of the Juvenile Justice Reform Act of 2003, which led to the closing of the notoriously abusive Tallulah Correctional Center. But Womack says she can't rest on such achievements.
"We closed the prison, but some of the same problems still exist," she says. "Systemically, we have a long way to go."
Education
Gary L. Jones, Ph.D.
Public schools superintendent, Rapides Parish / Alexandria
Schools chief 'negotiates' with troubled students.
Not everyone would agree that military training is the best preparation for a public school administrator, but that doesn't worry retired Army National Guard Brig. Gen. Gary L. Jones.
"Some people like it; some don't," he says. "I take the position that leadership is not necessarily a popularity contest."
Yet Jones, who for the past eight years has been superintendent of the Rapides Parish School District, seems to have plenty of fans. Members of
the American Association of School Administrators and the Louisiana Association of School Executives recently named him Superintendent
of the Year for 2011.
Jones was born in Washington state, but his military father kept the family on the move. Jones considers his home to be Monroe. He was a school superintendent in Monroe and in Claiborne Parish before moving to the Alexandria-based system.
The Rapides Parish district was running on empty at the time Jones took charge, but he eventually turned an $11 million deficit into $14 million in reserves. He says he did it by "targeting" resources.
"A lot of money comes through our district," he says. "I just try to put it where it will get the best results."
Jones' success has not been limited to the balance sheet. He is also seen as a successful innovator.
Two years ago, with Louisiana schools under pressure to graduate high school students in no more than four years, Jones came up with a way to keep kids in classes even when outside circumstances disrupt their schedules. An online learning program he instituted lets students switch back and forth between traditional classroom and online learning in order to keep them on track toward graduation.
The program also lets high-performing students take extra courses and move through high school faster.
"I've got a kid who's a freshman, got a 30 on his ACT in the eighth grade and took high school algebra 1 this summer; he's now taking algebra 2, geometry and advanced math at the same time," Jones says.
Jones says some of his most rewarding work has been with troubled students who could easily end up in detention centers rather than classrooms.
"I get personally involved with troubled students," he says. Instead of getting expelled, such students meet with Jones to sign a performance contract.
"We negotiate a contract between the student and me," he says, " and then we both agree to live up to it."