Jean Lafitte National Historical Park & Preserve is increasing access to Barataria Preserve and Chalmette Battlefield and National Cemetery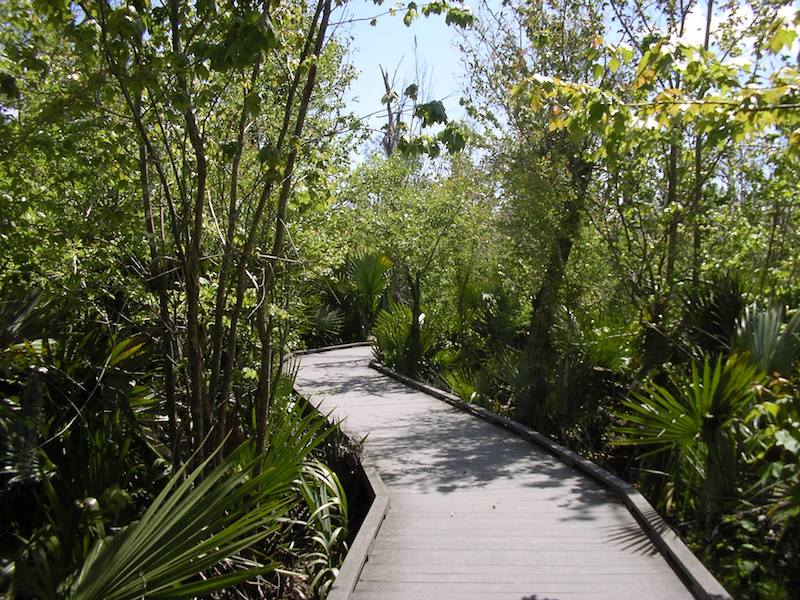 NEW ORLEANS (press release) – Following guidance from the White House, Centers for Disease Control and Prevention (CDC), and state and local public health authorities, Jean Lafitte National Historical Park and Preserve is increasing access. The National Park Service (NPS) is working servicewide with federal, state, and local public health authorities to closely monitor the COVID-19 pandemic and using a phased approach to increase access on a park-by-park basis.
Beginning August 28, 2020, Barataria Preserve will reopen access as follows:
In the Pecan Grove Area:

Comfort station and picnic area
Plantation Trails A & B (with the exception of the sections affected by flooding; please use caution and obey all posted signs)
Christmas Road
Wood Duck Trail
Old Barataria (please use caution as trail frequently floods; follow all posted signs)

In the Bayou De Familles Area:

Comfort station
BDF Canoe Dock trail
Visitor Center Trail
Palmetto Trail
Bayou Coquille Trail
Twin Canals
Ring Levee Trail, Education Center Trail and Marsh Overlook Trail remain closed due to maintenance.
In addition, the following spaces continue to be available:
At Chalmette Battlefield and Chalmette National Cemetery, vehicle access will be permitted 9:00 a.m.-4:00 p.m. daily and comfort stations will be open to the public.
With public health in mind, the following facilities remain closed:
Jean Lafitte National Historical Park and Preserve Headquarters and French Quarter Visitor Center, 419 Decatur Street, New Orleans
Barataria Preserve, 6588 Barataria Boulevard, Marrero
Chalmette Battlefield and National Cemetery, 8606 West St. Bernard Highway, Chalmette
Wetlands Acadian Cultural Center, 314 St. Mary Street, Thibodaux
Acadian Cultural Center, 501 Fisher Road, Lafayette
Prairie Acadian Cultural Center, 250 West Park Avenue, Eunice
New Orleans Jazz National Historical Park Headquarters (419 Decatur Street) and visitor center (916 North Peters Street), New Orleans
Please keep in mind this opening could be affected by storm events currently projected to enter the Gulf of Mexico.  Weather-related closures may be necessary.  Please consult the park websites or social media accounts as you plan your visit.
The health and safety of our visitors, employees, volunteers and partners continue to be paramount. At Jean Lafitte NHP&P, our operational approach continues to be centered on examining each facility function and service to ensure those operations comply with current public health guidance and are regularly monitored. We continue to work closely with the NPS Office of Public Health using CDC guidance to ensure public areas and workspaces are safe and clean.
A safe and enjoyable park experience begins at home. The NPS encourages visitors to plan their visit by checking the park websites and social media accounts for current conditions and travel tips. The CDC has offered guidance to help people recreating in parks and open spaces prevent the spread of infectious diseases. We ask the public to be our partner in recreating responsibly, by following CDC and state and local guidance, social distancing, and wearing a face covering when social distance cannot be maintained.
Details and updates on park operations will continue to be posted on our website www.nps.gov/jela and social media channels. Updates about NPS operations will be posted on www.nps.gov/coronavirus.