July / August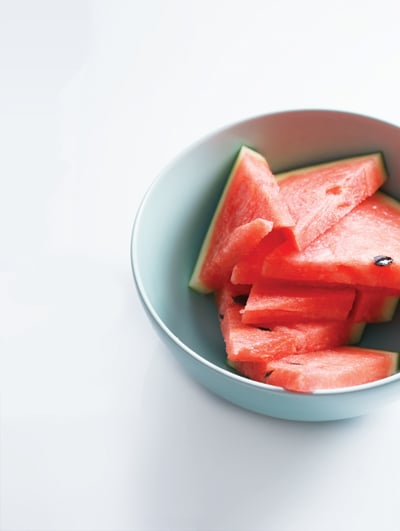 50th Annual Watermelon Festival
July 22-23
Farmerville The Louisiana Watermelon Festival was founded by the Farmerville Jaycees in 1963. The Farmerville Jaycees consist of a group of young men and women who volunteer and strive to make a positive and economic impact in the community. The Watermelon Festival is celebrated each year as a way of promoting the watermelon industry and showing pride in their harvest.
---
GREATER NEW ORLEANS
July 1-3. Essence Festival. Various locations, New Orleans. Essence.com
July 2. Slidell Heritage Festival. Heritage Park, Slidell. slidellheritagefest.org
July 4. Bogalusa's Birthday & Old-Fashioned Independence Day Festivities. Bogalusa. (985) 732-3791.
July 7-10. Southern Gothic Festival. Howlin' Wolf, New Orleans.
July 9-10. Ponchatoula's Christmas in July Sale. Historic Downtown Ponchatoula. (985) 386-2556.
Aug. 5-7. Satchmo SummerFest. French Quarter, New Orleans. Fqfi.org
Aug. 12. 21st Annual Hot August Night. Hammond. (985) 277-5681.
CAJUN COUNTRY
July 1-3. Fourth of July Fishing Rodeo. Cypremort Point Quintana Landing, Cypremort Point. (337) 367-9873.
July 2. 26th Annual Lebeau Zydeco Festival. Immaculate Conception Catholic Church Grounds, Lebeau. (337) 351-3902.
July 3. Rock the 3rd Morgan City's Independence Day Celebration. Riverfront, Downtown Morgan City. (985) 385-1770, Ext. 112.
July 7. First Thursday Stars, Stripes & Steaks. Main Street, Franklinton. (337) 828-6345.
July 15-16. Cajun French Music Festival. Burton Coliseum Complex, Lake Charles. (337) 217-2612.
July 21. St. Mary Chamber of Commerce 5th Annual Bayou BBQ Bash Meet the Cooks. Hampton Inn & Suites, Morgan City. (985) 384-3830.
July 22-23. 5th Annual Bayou BBQ Bash Craft Show 2016. Under the Hwy. Bridge in Downtown Morgan City. (985) 384-3830.
July 29-30. Marshland Festival. Lake Charles Civic Center, Lake Charles. (337) 540-3182.
July 30. 3rd Annual Southwest Louisiana Attakapas Opelousas Prairie Tribe Festival. Farmers Market Pavilion, Opelousas. (337) 246-0718.
Aug. 17-21. Delcambre Shrimp Festival. Delcambre Shrimp Festival Grounds. (337) 685-2653.
Aug. 19-21. Cajun French Music Awards & Festival. Rayne.
Aug. 20. Arts & Crabs Festival. Lake Charles Civic Center, Lake Charles. (337) 439-2787.
Aug. 20. Games of Acadiana. Cajundome & Convention Center, Lafayette. Milesperret.org
NORTH
July 1-4. Muddin for the Military. Muddy Bottoms ATV & Recreation Park, Sarepta. (318) 377-3800.
July 4. KTBS-3 Independence Day Festival. Shreveport Riverfront, Shreveport. (318) 861-5800.
July 22-23. 50th Annual Watermelon Festival. Downtown Farmerville.
CENTRAL
July 4. Celebration on the Cane – Independence Day. Downtown Natchitoches. (318) 352-2746.
July 15-16. Natchitoches/NSU Folk Life Festival. NSU, Natchitoches. Louisianafolklife.nsula.edu
BATON ROUGE
July 2. Baton Rouge Summer Arts Festival. Downtown Baton Rouge.
July 15-16. Swamp Pop Music Festival. Lamar Dixon Expo Center, Gonzales. (225) 769-9994.