KING CAKE RISING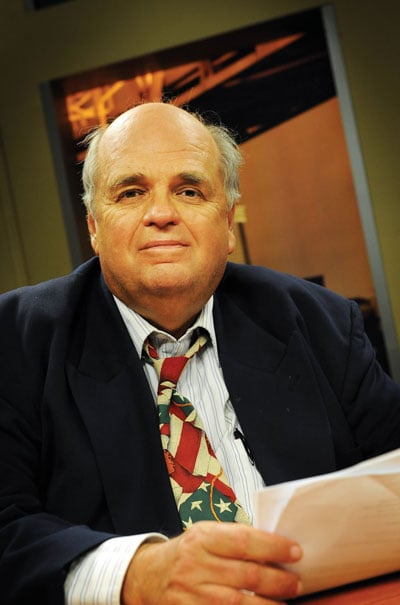 There was a time that had I been asked to name Louisiana's top indigenous baked confection I might have settled on pecan pie though without much conviction. The dish is more Southern than unique to this state. Beignets might have been another choice but the puffed pastry served with café au lait is too New Orleans to represent the state. But now I have realized there is a clear number one and whatever is number two is not even close. The king cake has gone statewide.
There was a time when this oblong shaped brioche was pretty much unique to New Orleans as an adaption of the French's galette des rois. By tradition it is served during the carnival season, Twelfth Night through Mardi Gras, and has a fève inside it which is a fancy way to say a foreign object — frequently in the form of a plastic baby. A New Orleans bakery, McKenzie's, once dominated the king cake trade.
The pastry was topped with colored sugar, had a mild cinnamon roll flavor and, the truth is, was often a little dry. More attention was paid to who got the baby.
Then, a change began. Other New Orleans bakeries, most notably Gambino's, Haydel's and Manny Randazzo King Cakes, began to inject fillings into the cake so that there were rich flavor choices such as apple, strawberry, cream cheese and whatever else creative minds could imagine. Some places became even more creative with the fève including adding tiny porcelain figures in place of the simple plastic baby.
Soon, just about every bakery was making its own version of the cake.
The idea of king cake began to spread statewide and what would happen next is almost unbelievable. This simple primitive, food once limited to coffee breaks and school class parties, went into orbit because of modern technology. First, there was the evolution of the rapid delivery system so that someone in Michigan could send a cake to a friend on a Monday and said friend is cutting into it in Sheboygan by Wednesday. Then, and most of all, there was the internet. Before I started to write this I thought the web might have been a side story; now I realize that it is the story. For proof, google any Louisiana city large enough to have a bakery and follow that name with the word "king cake." Behold a list of bakeries each explaining why their king cake is the best. Shreveport is the farthest Louisiana city from New Orleans but when it comes to king cakes, the towns are side-by-side. Last year, The Shreveport Times reported that five bakers in that town would make 32,700 cakes during the season. Lilah's Bakery seems to be among the most favored providers with a repertoire of 15 flavors, but the business is not limited to just bakeries. A place across the river in Bossier City, Tubbs Hardware & Rental, has its own "X-Treme King Cake," which is available through mail order.
For a finale I feel compelled to mention, with a grin, that there is a place in South Louisiana that actually serves a boudin king cake. Imagine that. It turns out that that's become almost as common as strawberry filling and many places now offer the sausage-studded cake. There is, however, one place that deserves special credit. Brace yourself for the boudin and cracklin' king cake.
What is unusual about this confection is that it was created not by a bakery but by the man behind the website boudinlink.com. Robert Carriker, a ULL faculty member, who has made a hobby out of searching for the best boudin, cracklins and king cakes, put them all together and commissioned a Lafayette bakery, Twin's Burgers & Sweets, to make the product. There is one other key native ingredient: the cake is drizzled with Steen's Syrup.
We've come a long way from the simple McKenzie's king cake. Overnight delivery, the internet and, we should add, the credit card, have made the market global. Remember though that by Ash Wednesday the king cake season is over. By then, perhaps we will all need a break.
Comments
comments