Kitchen Tales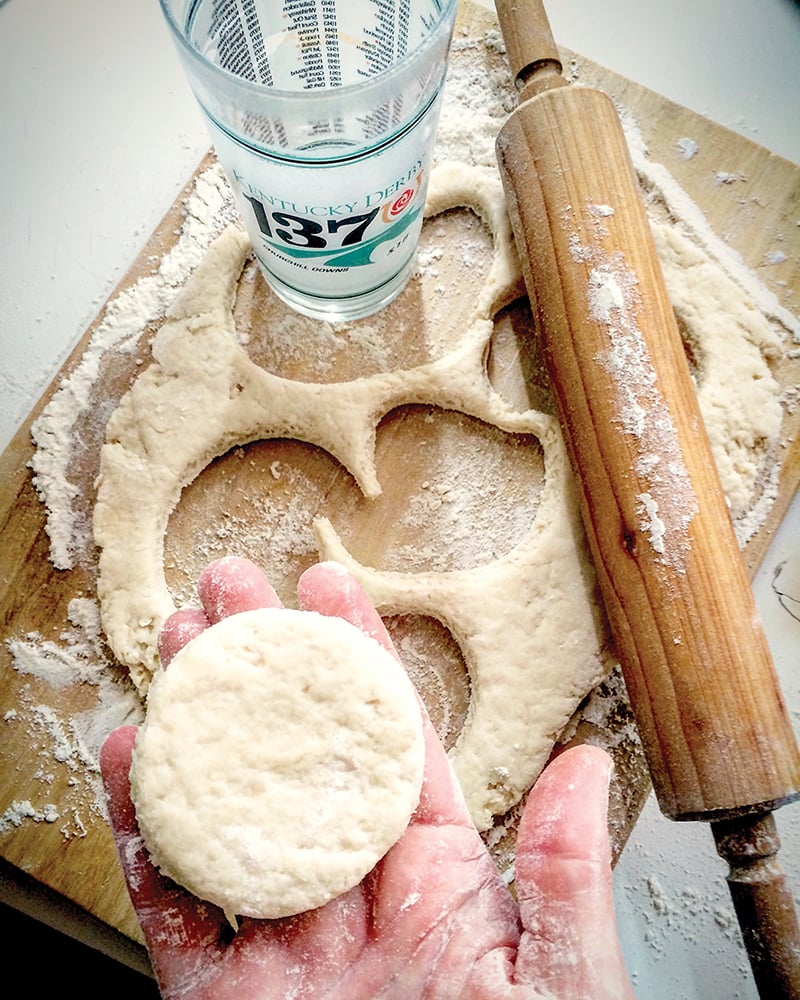 Cooking is an obsession in my family. For example, in the early 2000s, we went through an Amish Butter and White Cornmeal Cornbread phase. My parents, grandmother and aunts were caught in a vicious cycle of driving 100 miles round trip to buy a six-pound roll of Amish butter from the international foods store and 100 miles round trip in the other direction to a milling company to acquire stoneground white cornmeal. It was worth it, because we got to enjoy the best version of my grandmother's homemade, cast iron skillet cornbread.
There was also the Great Chili Con Carne Operation of 2014, involving a complicated recipe from one of the many editions of the massive "The Complete America's Test Kitchen TV Show Cookbook." Note: if you aren't drying and grinding your own peppers, you aren't doing it right. Also, just go ahead and plant a batch. Those no count, peppers from the store won't cut it. Despite decades spent perfecting his former chili recipe, my dad now swears by this one. Yes, he grows his own peppers. I hauled with me from Kentucky to Texas and Louisiana, along with a cherished, heavily seasoned cast iron skillet, this quirky family trait of going to great lengths to make my favorite dishes.
Even before moving to Louisiana, I knew its people were my culinary soul mates. This was made clear in 2013, when the late, incredibly talented Anthony Bourdain visited Cajun Country for a boucherie in an episode of the Travel Channel's "Anthony Bourdain: No Reservations." (Viewing the recent "Cajun Mardi Gras," episode will be bittersweet to say the least.) When watching that first installment, my desire to take part in the culinary traditions of the region was so strong; my eyes repeatedly welled up — and not just because I felt bad for the sacrificial pig.
There were only a few people back home who, like us, spent their free time growing and seeking out the best ingredients and searching for new restaurants, but it wasn't (and isn't) a common practice. That said, no one in my family would consider themselves a food snob. We're just as likely to hit up the Waffle House, as we are to whip up (bourbon) pecan waffles at home.
The most obvious example of my passion for food is that, for about five or six years, I've been honing my biscuit recipe. The base is a family recipe. Mine swaps all-purpose flour for bread flour and calls for more baking powder (both give them a little extra rise). I also like to use buttermilk in place of milk and butter, rather than shortening. The thing I love most about this recipe isn't the time and effort I've invested to give it a personal twist and push it to where I think it's "done." No, the thing I love most is that the other women in my family handed it down. It is part of my family's history steeped in the food, simple ingredients and traditions of rural Kentucky. It represents part of my culinary heritage, influenced by the other regions that have shaped my cooking, including Louisiana. In fact, I'm currently working on a savory version of my biscuits with either crawfish or Andouille. It'll most likely involve frequent 100-mile round trip jaunts to Acadiana for the best tails or sausage, because after all, I am my father's daughter.