'Lake Charles,' the Song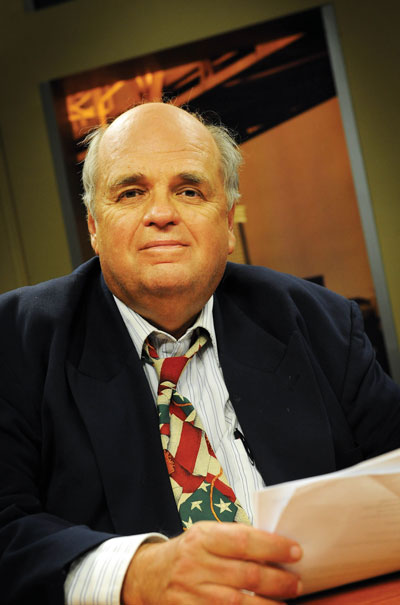 I am willing to accept that there are lots of things in life that I don't know. What bothers me however, is the things that I don't know, but everyone else seems to know. As I stood near the front door of a French Quarter art gallery recently, I feared that I was experiencing one of those occasions.
Because there was an opening of a new exhibit the gallery owners tried to make the moment more festive by serving wine and providing a guitar duet. The music of the two, Carmela Rappazzo and Mark Carroll, was bluesy country. I liked their sound but there was one song in particular that just stopped me cold. It was both beautiful and melancholy. Through the crowd noise I thought I heard key words such as, Lake Charles, Lafayette, Baton Rouge and Lake Ponchartrain.
Here was that dreaded "probably everyone knows this but me" moment. What is the name of that song, I asked the duo, "Lake Charles" Carmela responded. And who recorded it? "Lucinda Williams." The song was released in 1998. That might have been the year when I was working undercover in Azerbaijan spying on the Russians, or, it might have been when I did a year-long spacewalk for NASA; I don't remember which, but somehow I missed the song which was released as part of an album called "Car Wheels on A Gravel Road." Last November, Williams embarked upon a 20th anniversary tour to celebrate the album's release. Williams was born in Lake Charles but has travelled many roads, gravelly and otherwise. She is often described as having a gravelly voice, which puts some punctuation to the melancholy of her songs. In a sense her music is her gravel road.
"Lake Charles," the song, is about a former boyfriend of hers, Clyde Woodward, who died long after they had split but who still had an emotional tug. He was from Texas but always wanted to claim Lake Charles as his special place. (According to one story, because of a fondness for crawfish.)
There is more to love in Lake Charles than just what comes from ponds. On a nice day the lakefront can be a delightful place as the sun sets over the Sabine river. On football nights the crowd sways as the McNeese State band plays a marching version of its fight song, and the Cajun anthem, "Jole Blonde." Nearby Creole trails spread south into Cameron parish on the way to the crashing waves of the gulf. Lake Charles has its character, but it has also has a mixed identity. It is too east to be Texas and too west to be Cajun country. It is a place where pirates once hid and where cultures blend. It also gave the world Lucinda Williams, one of country music's most soulful song writers, and the memories of Clyde.
At the edge of town is the Calcasieu River Bridge, which is best known for the artistic pirate pistols that are part of the grid work on the bridge's siding. It was from there that Woodward's ashes were dispersed.
Now your soul is in Lake Charles
No matter what they say
Did an angel whisper in your ear
And hold you close and take away your fear
Our cover story is about a highway, not a gravelly road but one that once linked New Orleans to Winnipeg Canada. Roads are a great source of metaphors about longing and discovering. They can also figure into matters of the heart creating a sentiment that is often best expressed through a song.