LASM Announces Return of Free First Sundays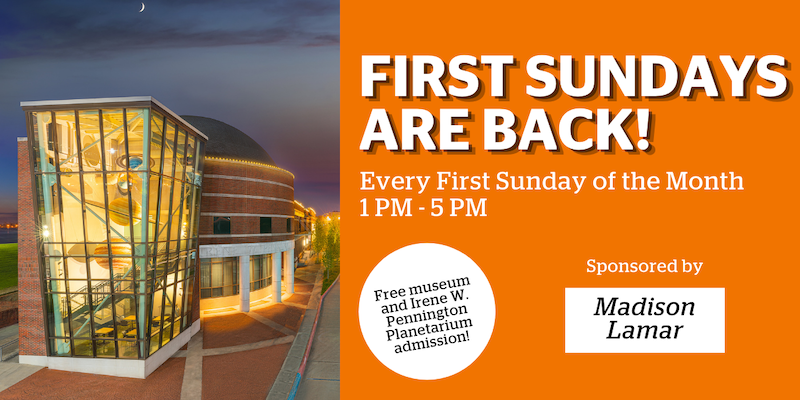 BATON ROUGE, La (press release) – The Louisiana Art & Science Museum (LASM) is announcing the return of First Free Sundays, as of August 2021, until September of 2022, sponsored by Mr. Madison Lamar. First Free Sundays at the LASM ensure free admission on the first Sunday of each month between the hours of 1 PM and 5 PM to all the museum has to offer, including, for the first time in First Sunday history, an array of shows in the Irene W. Pennington Planetarium.
First Free Sunday's benefactor has sponsored this program to ensure that for twelve months, anyone who comes to the LASM on the First Free Sunday of the month, regardless of financial standing, will be able to experience exposure to the arts and sciences with no charge. This programming will give a diverse audience access to an exhibit on the aesthetic as well as the science of Iridescence, a first- rate experience in the state's largest and most technologically advanced Planetarium, a glimpse of the only real mummy in the Southwest region, a real Triceratops skull, and so much more.
"Accessibility to this museum will plant the seeds of inspiration in the community and instate as well as reinvigorate passion and motivation to learn, fueling purposeful fires. We are so grateful to the generous Madison Lamar for his bountiful donation and care for the educational and emotional growth of our community members!" stated President and Executive Director Serena Pandos.