LASM Introduces New Children's Birthday Party Themes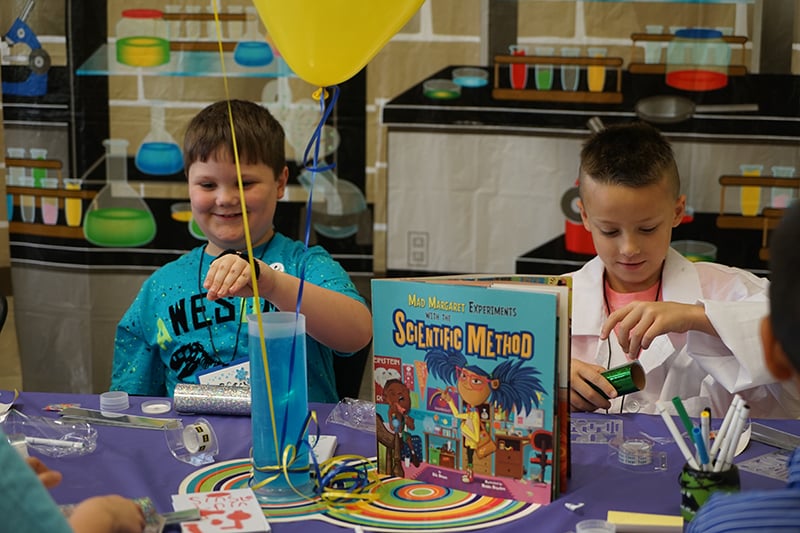 BATON ROUGE, La (press release) – The Louisiana Art & Science Museum (LASM) has updated its children's birthday party packages to include a variety of STEAM-related themes that incorporate LASM's galleries, objects, and the Irene W. Pennington Planetarium. Young artists and scientists ages two and up will have their choice of an art, dinosaur, science, or astronomy-themed birthday party.
"We are so excited to offer various new educational experiences with our LASM birthday parties," states Chandra Weathers, LASM Education Coordinator, Birthday Party Supervisor, and nineteen-year LASM veteran. "We can't wait to make our galleries and planetarium come alive every weekend with a unique birthday party experience where guests can explore galleries, create arts and crafts projects, and become a scientist with hands-on science experiments!"
"LASM birthday party presenters are looking forward to transforming themselves into artists, paleontologists, and scientists to engage party guests with new fun-filled character-guided gallery tours and live sky tonight presentations in the planetarium," continues Weathers. "You can bet LASM is the place to be for your next birthday party!"
Guests will have exclusive use of a decorated, private birthday party room, including table coverings and photo backdrops. The LASM will also provide theme-specific birthday party invitations (PDF format) and VIP parking for the birthday family in the private LASM lot. Balloons, paper goods, and treat bags are available for an additional fee.
Contact Chandra Weathers at cweathers@lasm.org with inquiries about celebrating a child's birthday with LASM. Adults interested in hosting their birthday party at LASM may contact Leslie Charleville at lcharleville@lasm.org.