L'Auberge Baton Rouge Announces Summer Entertainers Dana Carvey, Gabriel Iglesisas, Craig Ferguson and more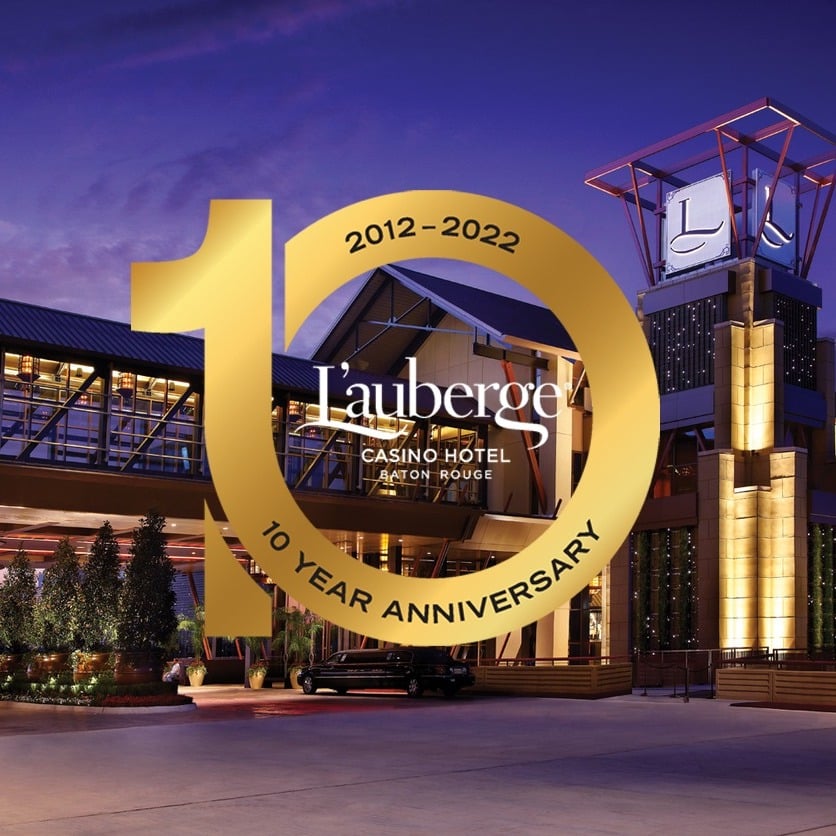 BATON ROUGE, La (press release) – Shows coming to L'Auberge Casino & Hotel include comedians Gabriel Iglesias, Rodney Carrington, Craig Ferguson and Dana Carvey; the ultimate tribute to Queen, Killer Queen; R&B legend Brian McKnight; Rock and Roll Hall of Famer and former Eagles member, Don Felder.
As an artist who needs no introduction, Brian McKnight has gained international and domestic recognition, earning himself a spot in contemporary music history. He has released 19 albums to date over the past twenty-five years, selling over 30 million albums worldwide. With 16 Grammy Award nominations and numerous chart-topping songs, McKnight has established himself as a musical legacy. In 1992 McKnight released his self-titled and first album, which landed on the Billboard 200 chart.
See The Brian McKnight 4 live in the Event Center on Saturday, May 20. Tickets start at $35, and doors open at 7 p.m. Must be 21 to enter.
Rodney Carrington is a multi-talented comedian, actor, singer and writer playing sold- out shows around the world as one of the top 10 highest-grossing touring comedians for the past two decades.
A platinum-recording artist, Rodney's recorded eight major record label comedy albums, followed by three albums on his own record label, Laughter's Good Records. His last album "Here Comes the Truth" (released 2017) climbed to #3 on the comedy charts, accruing tens of millions of streams on Spotify and even spawned a Netflix special.
See Rodney Carrington live in the Event Center on Friday, June 16. Tickets start at $35, and doors open at 7 p.m. Must be 21 to enter.
Gabriel Iglesias is one of America's most successful stand-up comedians and performs to sold-out concerts around the world. He recently had the distinct honor of being one of the few comedians to headline and sell out Madison Square Garden in New York, The Microsoft Theater in Los Angeles, and The Honda Center in Anaheim.
Gabriel stars in Fuse TV's Fluffy Breaks Even!, a non-scripted, comedic docu-follow series co-starring his eccentric tour mates and fellow comedians Martin Moreno and Rick Gutierrez. Audience members will have an opportunity to see what it's like for Iglesias to eat on the road, add up the calories, and then try to burn it off and "break even" with a different restaurant and workout in every episode.
See Gabriel Iglesias live in the Event Center on Sunday, July 2. Tickets start at $60, and doors open at 6 p.m. Must be 21 years of age or older to enter.
Killer Queen's UK popularity grew to such an extent they soon secured a residency in London's Strand Theatre attracting nationwide BBC coverage – the first tribute to have a show in the West End.
The band's reputation continued to grow both in the UK and abroad leading to an awards ceremony in Leicester Square, hosted by Suggs from Madness who presented them with the award for "Worldwide Best Tribute Band". They also scored a number one hit when they were asked to recreate Queen's harmonies for "The Real Life" with Fatboy Slim.
By now they are in demand in European arenas playing Ahoy, where the now reformed Queen would be performing only a few months later. They were delighted to sell out Forest National Arena where Queen filmed the concert set piece videos such as "Hammer To Fall" and "Don't Stop Me Now".
See Killer Queen live in the Event Center on Saturday, July 29. Tickets start at $20, and doors open at 7 p.m. Must be 21 to enter.
Craig Ferguson is a multiple Grammy nominated, Peabody and Emmy Award-winning actor, writer, producer, director, and comedian with a diverse career that encompasses film, television and the stage. He is a New York Times bestselling author and has recorded numerous standup specials for Netflix, Epix, Comedy Central and Amazon.
The wildly popular Late Late Show with Craig Ferguson ran on CBS for ten years and remains a cult favorite on YouTube racking up millions of views every year on fan posted bootleg clips.
See Craig Ferguson live in the Event Center on Saturday, Aug. 5. Tickets start at $25, and doors open at 7 p.m. Must be 21 to enter.
Don Felder, a true American rock and roll guitar hero, is very much looking forward to building upon his rich legacy as one of the most innovative riff-generating songwriters of the modern rock era while continuing his growth as a featured touring and recording solo artist.
Felder a proud, longstanding member of the Rock and Roll Hall of Fame, having been inducted with the Eagles back in 1998, finds himself most decidedly back in the driver's seat with the release of his first solo album in seven years, American Rock 'N' Roll. The album boasts a who's who of A-list guest contributors including Slash, Sammy Hagar, Peter Frampton, Mick Fleetwood, Joe Satriani, Orianthi, Richie Sambora, Alex Lifeson, and many, many more.
See Don Felder, formerly of the Eagles, live in the Event Center on Saturday, Aug. 19. Tickets start at $30, and doors open at 7 p.m. Must be 21 to enter.
Emmy-award winning actor and comedian Dana Carvey is best known for his iconic and indelible Saturday Night Live characters – most memorably Church Lady, Grumpy Old Man, Hans, of the Hans and Franz body building duo, and of course Garth – Mike Myers' "excellent Co-Host" on the classis sketch turned feature film, Wayne's World. He was most recently seen starring as Garth once again alongside Mike Myers in a massive Super Bowl commercial and campaign for Uber Eats.
Carvey has received much praise for his uncanny comedic impersonations of American political figures (popular with both audiences and the subjects of his impersonation), including George HW Bush, Ross Perot, Jerry Brown, and Bob Dole.
In 2016, Dana released a Netflix Special "STRAIGHT WHITE MALE, 60" to much acclaim. You can now hear Dana on his chart-topping hit podcast Fly On The Wall which he co-hosts with friend and comic David Spade, and soon you will hear him voicing several characters on the animated show Mulligan, produced by Tina Fey and Robert Carlock.
See Dana Carvey live in the Event Center on Saturday, Sept. 2. Tickets start at $60, and doors open at 7 p.m. Must be 21 to enter.
Tickets to all shows can be purchased by visiting www.ticketmaster.com. Tickets can also be purchased by calling Ticketmaster at 800-745-3000. Guests must be 21 years of age and present a valid photo ID.