Les Vues Film Series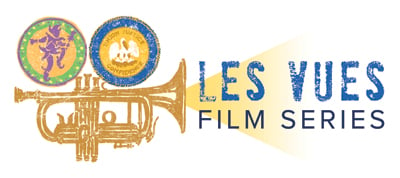 Sports Complex Slated to Open This Year
YOUNGSVILLE – Construction of a $16 million sports complex continues after current Mayor Brenda Burley and former Mayor Wilson Viator held a ceremonial groundbreaking in late January. The project, which is partially funded by a 1 cent sales tax increase, will span 70 acres of land and feature T-ball fields, baseball fields, soccer fields, tennis courts, play areas for kids and multiple concession stands. The hope is that the complex will not only serve the recreational needs of local residents but also attract regional athletic tournaments that will generate tourism revenue.
Overseeing the new complex is Tim Robichaux, the baseball coach at Notre Dame Catholic High School in Crowley. The longtime skipper will manage the 2013 baseball season and then move into his new position full time in May. Robichaux's initial plans call for the creation of the fields and playing surfaces. After that is done, construction will then begin on a $3 million community center to be located within the sports complex. The entire development is expected to be completed before the end of 2013.

Free Film Series Highlights Louisiana Culture
LAFAYETTE – Every month, the community is invited to come to Vermilionville for its new free monthly cultural film series, Les Vues. A showing of various culturally relevant movies will be held the last Monday of the month at 6:30 p.m. in the Vermilionville Performance Center. The series is curated by filmmakers and enthusiasts, mostly from around the state. The films include features, documentaries, student films, animation and shorts that focus on the themes surrounding various aspects of culture. Following the screenings will be an open discussion between the audience and the curator about the themes of the movie.
The 2013 series began with a showing of Ken Burns' Huey Long. Louisiana's Huey Long rose to governor and U.S. senator on a platform of social reform and justice, all the while employing graft and corruption to get what he wanted. Burns revealed a complex and comprehensive portrait of the man, his politics and the power he so obsessively sought.
Admission to the film series is free, but a suggested $5 donation will go toward screening and curating costs. Refreshments will be made available for this all-ages free film series. To find out more about upcoming films, view trailers or get more details visit vermilionville.org or call 337/233-4077.
Two Good Pass Options Offered for Kisatchie
PINEVILLE – Kisatchie National Forest officials announced plans to offer frequent patrons two pass plans. The Annual Trail Use Pass and the Annual Day Use Pass can be purchased at any of the five district ranger offices or at the Forest Supervisor's Office in Pineville.


The Annual Trail Use Pass is $50 and $25 for those 15 years old and younger. The pass allows hikers and riders to traverse the more than 400 miles of forest trails with 200 of those miles dedicated to ATV/OHV use.
The Annual Day Use Pass is $30 and provides access to all day-use activities, including boat launches, fishing, picnicking, swimming and more. Both passes are good for the rest of 2013. Passes for 2014 can be purchased later this year. Kisatchie National Forest consists of more than 600,000 acres of land, spanning seven Central and North Louisiana parishes.
Festival International Poster and Pin on Sale Now
LAFAYETTE – If it's April, that can mean only one thing to music-lovers in Acadiana – Festival International de Louisiane.
This year, the official festival pin and poster – two key fundraising vehicles that help keep the event free to the public – were inspired and designed by Lafayette artist Fred Daspit. The former University of Southwestern Louisiana (now University of Louisiana–Lafayette) art professor is best-known for his architectural background, constructing artistic and detailed miniatures of some of the world's most fascinating structures. Daspit is also a renowned painter and thrives when fusing different styles and media.
The poster, titled Passione en Bleu, prominently features three Daspit sculptures, each speaking to the emotions the festival evokes. Daspit's recurring theme of five rays representing the five pillars of Louisiana culture (dance, music, language, cuisine and the arts) appears in both the pin and poster.
For those who can't wait until festival time to get their hands on either of these two items, they're on sale now at festivalinternational.com. The pin is $10, and the poster is $25. The website also includes the daily musical lineup and other information vital to those visiting downtown Lafayette for the April 24-28 event.

Acadian Museum Inducts Two New Members
ERATH –As part of its long-running Living Legends honors series, the Acadian Museum recently welcomed two new members to this selective and esteemed group – Clyde Vincent and Gary Edmondson.
Vincent, a self-effacin
g, unassuming Cajun, served as president of Les Acadiens du Texas for 30 years of its 32-year history and has worked diligently for and with his cultural links to Vermilion Parish. Born in Port Neches, Texas, in 1925, Vincent grew up in a part of town called Little Abbeville due to most of its inhabitants being of Cajun descent. He was exposed to his Cajun heritage at an early age and dedicated his adult life to preserving it. In 1979, he formed Les Acadiens du Texas, a group whose primary goal was to encourage, assist and promote interest in the preservation of the Acadian language and culture.
Edmondson, the other inductee, has dedicated his life to music and the military. After playing for many years in the Army band, Edmondson volunteered his bugle talents and played taps during funerals for Acadiana's fallen soldiers. In 1966, Edmondson founded the Lafayette Community Band (which is still in existence today) and also headed a music program for local middle school students. As an honorary member of the VFW Louisiana Post 9822 in Judice, Edmondson played his bugle not just at funerals but also at parades, nursing homes and churches. In 1995, for the 50th anniversary of the end of World War II, Edmondson and Rudy Bourque honored more than 200 World War II veterans at the Heymann Center, playing music and gathering food and supplies from various businesses.