Literary Louisiana: Fresh Crop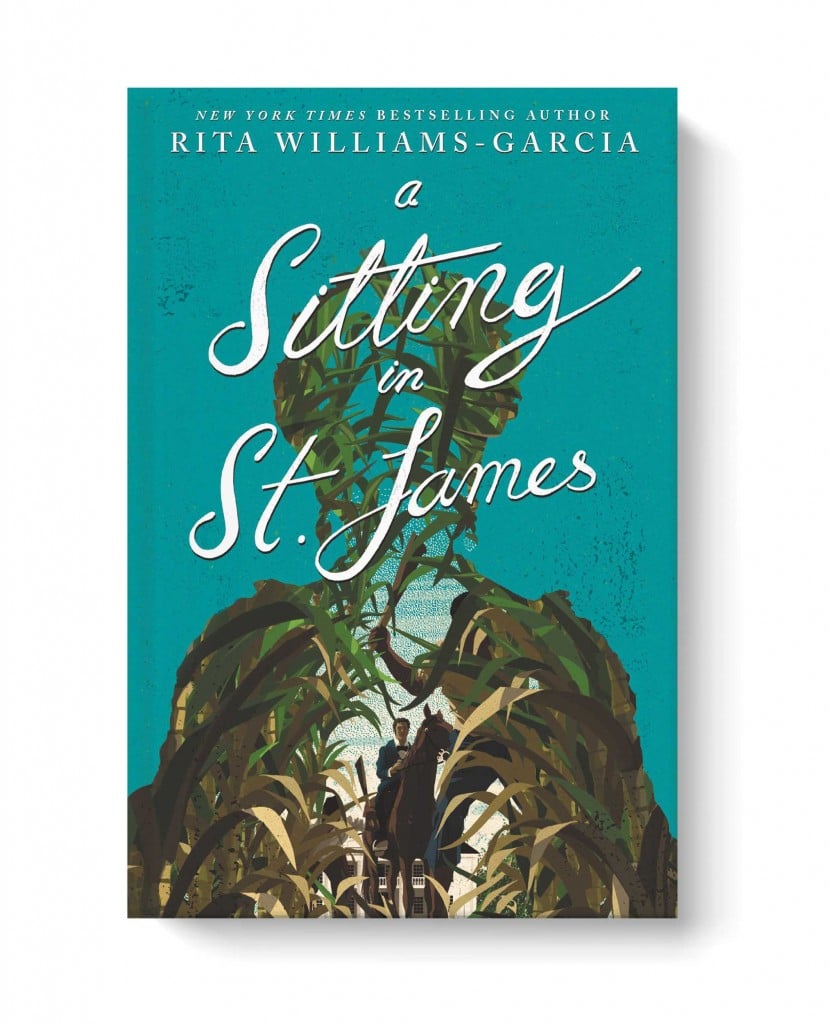 History Lesson
A Sitting in St. James
by Rita Williams-Garcia
New York Times best-selling author and National Book Award finalist Rita Williams-Garcia's latest book, "A Sitting in St. James," challenges teen and adult readers alike to consider the multiple lives and generations affected by slavery. Set against the backdrop of antebellum Louisiana, the story swirls around its main character, Madame Sylvie Guilbert. Madame tells not only her story, but the stories of those that toiled and suffered, enslaved and bound, with lives intertwined by a brutal bond. Quill Tree Books, 480 pages, $17.99.
Generations of Change
Things We Lost to the Water
by Eric Nguyen
Eric Nguyen's extraordinary debut novel, "Things We Lost to the Water," follows two generations of Vietnamese immigrants making their way to find a new life in New Orleans after escaping the war-torn home they once knew. The family struggles to adopt new traditions and new ways, while still maintaining their Vietnamese culture and identity. Each one must adapt and grow while learning how to accept each other for both who they are and who they are becoming. "Things We Lost to the Water" is an Atlanta Journal-Constitution and The Millions "Most Anticipated Book of the Year." Knopf, 304 pages, $26.95.
Spring Escape
The Gates of Guinée
by Alys Arden
New Orleans YA author Alys Arden is back with the fourth novel in her "The Casquette Girls" series. The paranormal fantasy series is set in a mysterious, fictional incarnation of the Vieux Carre, and beyond. It follows teenage heroine Adele LeMoynes and her father as they navigate the mysterious streets, visions and personalities of the city. In "The Gates of Guinée," Adele must save her father from the grips of an evil coven, and enlist the help of a notorious witch. Arden has been a featured author at the Tennessee Williams Book Festival, Louisiana Book Festival, New Orleans Words and Music Festival, New Orleans Book Festival, as well as many national book festivals and conventions. For the Art of It, 550 pages, $16.99.
Nature's Best
Wildflowers of the South and Southeast
by Jaret C. Daniels
Spring is here, and now is the time to get outside and enjoy all that Louisiana's nature has to offer before the oppressive heat of the summer sets in. "Wildflowers of the South and Southeast" will guide readers to identifying 150 species of wildflowers across Louisiana and beyond. Organized by color with easy to reference tabs, naturalist Jaret C. Daniels provides a pocket-sized guide that's the perfect companion on your next hike, neighborhood walk or camping trip. Adventure Publications, 28 pages, $9.95.