Literary Louisiana: Off the Shelf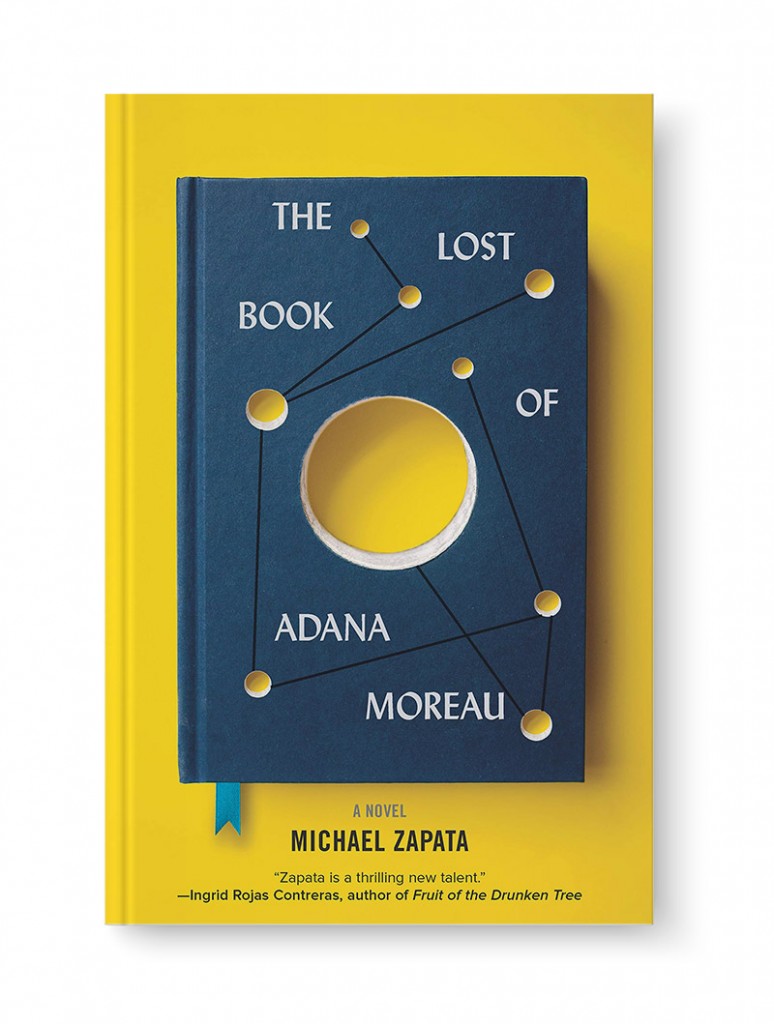 MAGICAL TALE
The Lost Book of Adana Moreau
by Michael Zapata
This book is a hard-to-describe tale of twists, turns and mysterious manuscripts. It starts in 1929 New Orleans, where a young woman writes a popular science fiction tale, falls ill and dies just after destroying the only copy of the sequel to her book. Fast forward to 2005, when Saul Dower discovers a manuscript that would lead him and his friend into the eye of Hurricane Katrina on a journey to answer the mysteries of the book.
The Lost Book of Adana Moreau has already received rave reviews from The New York Times Book Review, The Washington Post, Salon, Booklist and more. Add it you your list for a stunning, mysterious treat for the mind.
Hanover Square Press, 272 pages, $26.99
---
THRILL RIDE
A Private Cathedral: A Dave Robicheaux Novel
by James Lee Burke
Author James Lee Burke brings back popular detective Dave Robicheaux for his 40th book, "A Private Cathedral." This edge-of-your-seat thriller combines star-crossed, runaway lovers, a mysterious assassin and a New Orleans mafioso in a book that is described as creating a brand new genre: crime-romance-horror-science fiction mystery. If the words "time-traveling superhuman assassin" don't intrigue, then what could?
Simon & Schuster, 384 pages, $28
---
INSPIRING MEMOIR
There I Am: The Journey from Hopelessness to Healing
by Ruthie Lindsey
Ruthie Lindsey is a fighter. At the age of 17, she was hit by an ambulance near her home in rural Louisiana and given only a five percent chance of survival and a one percent chance of ever walking again. She defied the odds and after surgeries, was able to walk out of the hospital a month later. Years later, her luck would run out as she began to battle overwhelming bouts of mysterious pain that would lead to a fierce addiction to pain killers, another stay in the hospital, and a long and rocky path to recovery from both. While Lindsey's story may sound bleak, she digs deep and finds a way to restore both her mind and body, while also restoring her sense of joy and love for life. Her compelling tale is one of redemption, inspiration and an education in healing.
Gallery Books, 288 pages, $26
---
An Open Bookseller
With the recent coronavirus crisis, many of our favorite local booksellers may need our help and would absolutely appreciate a visit. Buy local, either online or curbside pick-up in person; check with your bookseller for details.
Octavia Books
513 Octavia St.
New Orleans
504-899-READ
octaviabooks.com
Blue Cypress Books
8126 Oak St.
New Orleans
504-352-0096
bluecypressbooks.com
Garden District Book Shop
2727 Prytania St.
New Orleans
504-895-2266
GardenDistrictBookshop.com
Cavalier House Books
100 N. Range Ave.
Denham Springs
225-664-2255
cavalierhousebooks.com
The Conundrum
11917 Ferdinand St.
St. Francisville
225-245-5025
conundrumbooks.com
Alexander Books
2116 Johnston St.
Lafayette
337-234-2096
alexanderbookstore.com
---